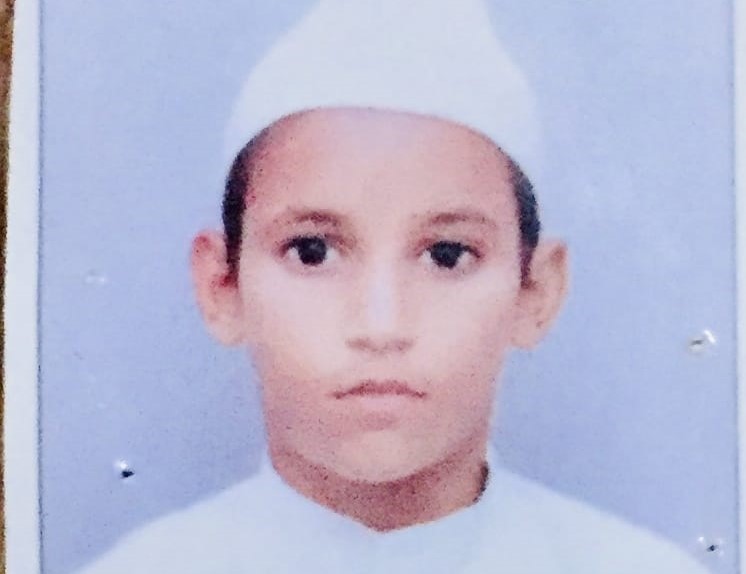 Elaborating on the tragic death of 8-year old madrassa student Mohammed Azeem from the Begumpur locality of Malviya Nagar in Delhi last Thursday, the Delhi Police have said that the madrassa student did not die as a result of communal violence but following a scuffle between two groups of boys.
A detailed statement issued by Vijay Kumar, DCP South District, New Delhi, said: "At around 9/10 AM, Azeem, along with his four other friends, were playing on an empty plot adjacent to Madrasa. In the meantime, four local boys, all residents of Valmiki Camp came there and one of them threw a stone over them. Madrassa students asked local boys to refrain. But after some time, the local boys again threw fire cracker towards them and started abusing. When madrassa students objected, a scuffle broke out and one of madrassa student was roughed up in the scuffle and fell down on the ground. He sustained some severe internal injuries. Madrassa students immediately informed the maulana of madrassa about the incident."
The police statement emphasised that all possible evidences, including CCTV footages, have been collected, and statements of eye witnesses were recorded during the investigation and that all the four juveniles were apprehended following legal procedure.
The Delhi Police said that it has come to its notice that "attempts are being made in some quarters to give the incident a communal colour by spreading wrong facts and rumours. It is once again reiterated that so far investigations have not revealed any such communal angle in this incident and it was purely a scuffle that broke out between minors (madrassa students and local boys), all aged around 10-13 years, over playing on the plot of land that led to the unfortunate death of one minor boy and all the involved juveniles have already been apprehended."
"General public is also advised not to pay any heed to any such rumours/fake news and report the matter to the police, if anything comes to their notice," the statement said.
Speaking to the media outside the hospital, Azeem's father Mohammad Kameel Ahmed said that the incident was a case of a fight between two groups of children during which his son was thrown over a parked bike sustaining serious injuries, leading to his death.
"This was not a case of a communal clash. An accident led to my son's death, please do not politicise the issue," said the grieving father who works as a farmer in Mewat.
Sabrangindia Clarifies
Sabrangindia had earlier, on the basis of a Caravan Daily story, reported, that Azeem had died after being assaulted by a group of young persons following a dispute over a bike. This was based on the accounts of madrassa students and teachers and activists from the United Against Hate group offered during a Facebook live video, that Azeem had died after being assaulted by a group of youngsters and falling over a bike. It is possible however, in hindsight, the word 'Lynched' in the headline of our report was perhaps a bit hasty and out of place. The error is regretted. We believe in speaking truth and upholding the highest principles of fair, honest and responsible journalism. –Editors