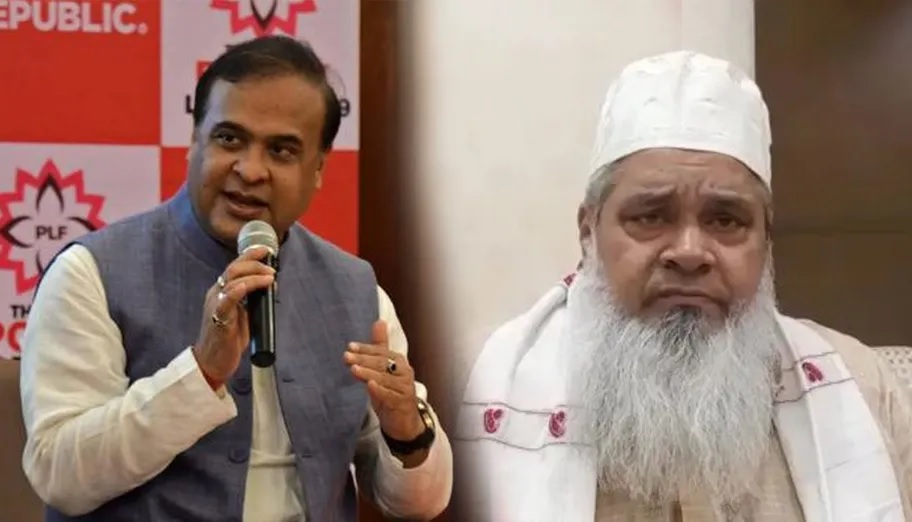 "Hindus Should Follow Muslim Formula", first exhorted Assam's Badruddin Ajmal on the Population Boom saying Hindus should adopt "the Muslim formula" and get their children married at a young age. "Muslim men marry at the age of 20-22, and Muslim women also marry at 18 after the permissible age by the government. On the other hand, They [Hindus] keep one, two or three illegal wives before marriage, they don't give birth to babies, enjoy themselves and save money," he had reportedly claimed. NDTV had reported this on December 2.
Three days later, On December 5, after both the Congress and the AJP (Assam Jatiya Parishad) had lodged criminal cases against him, Himanta Biswas Sarma, known to hurl his own brand of provocative speeches, warned, "No one is above the law." Using the metaphor of mosquitoes and mosquito nets, the chief minister also said, "the mosquito is man and the mosquito net is the law. Why, if the man has to be caught, so much discussions and talks?"
Sarma went further, talking directly to Muslim women saying he and his party wished to save them from such politicians. "I would like to appeal to Muslim women to only produce as many women as you make into doctors and engineers not those who become Imams." This scales up the war of words of the two politicians further. In Assam, and on social media pages, both Sarma and Ajmal are known to supplement and complement each other on this brand of speech that is both denigrating and stigmatising.
The Member of Parliament (MP) from Dhubri, Ajmal had been asked about the rise in the Muslim population – a frequent subject of right-wing abuse – the AIDUF chief said, "After the age of 40 they get married under parental pressure… So, how can one expect that they will bear children after 40? If you sow in fertile land, only then you can bear good crops. There will then be growth."
The politician also responded to Assam Chief Minister Himanta Biswas Sarma's recent comments on "Love Jihad" in reference to the Shraddha Walker murder case. "Chief Minister is one of the top leaders of the country today. So, who is stopping him, you also carry out four to five 'Love Jihad' and take away our Muslim girls. We will welcome it and won't even fight. It will also be seen how much power you have," Mr Ajmal said.
Mr Sarma had recently said that there was an element of "Love Jihad" – the right-wing conspiracy theory that Muslim men woo Hindu women and force them to convert – in the Shraddha Walkar case. Calling for a 'Love Jihad', the Chief Minister said India needed a "powerful" Prime Minister like Narendra Modi, or else an "Aaftab will be born in every city". Aaftab Ameen Poonawala has been arrested on charges of murdering his girlfriend Shraddha Walkar and chopping her body up.
Related:
Hate Watch: Himanta Biswas Sarma on 'Love Jihad' during the Gujarat poll campaign