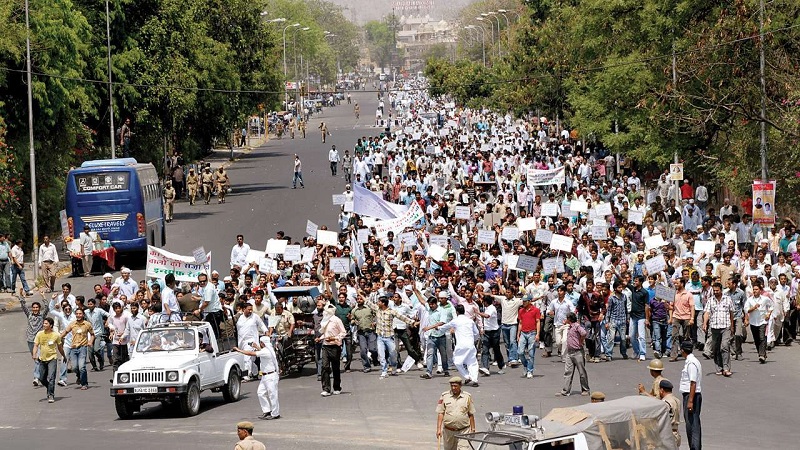 Image Courtesy:dnaindia.com
A few days ago, Karnataka's senior state ministers had shared that the state government may ban the Social Democratic Party of India (SDPI) and the Popular Front of India (PFI) for their suspected role in the riots at Bangalore's Devarajeevanahalli (DJ Halli) and Kadugodanahalli (KG Halli) areas. This started a massive debate on the issue, with only seasoned politicians such as Rizwan Arshad, Congress MLA from Bengaluru's Shivajinagar Assembly, calling the 'ban plan' out as mere rhetoric. As expected, the Karnataka Cabinet did not arrive at any decision on banning the SDPI or the PFI, stated news reports.
"We discussed this, but no decision was taken," Law Minister JC Madhuswamy was quoted by the Deccan Herald. The minister briefed reporters after the Cabinet meeting and said that the "government was exploring all legal options." According to news reports the minister said, "At the moment, we still do not have concrete evidence or a police report in the case before us. We will take suitable action once we get the report."
Commenting on the Chief Minister BS Yediyurappa's earlier statement about recovering damages to public property from rioters, Madhuswamy said that according to the Karnataka Prevention of Destruction and Loss of Public Property Act, 1981, an authority be created to estimate loss and compensation, adding that the if needed "the law would be amended to ensure action against the culprits."
Rizwan Arshad had told SabrangIndia that the Bharatiya Janata Party government (BJP) will cite "procedural technicalities" and not ban the Social Democratic Party of India (SDPI) and its affiliate Popular Front of India (PFI) for their alleged involvement in Bengaluru riots.
Arshad had asked for a ban on radical organisations across religions, and political affiliations, but said he does not see it happening anytime soon. He alleged that "they [SDPI] are bringing them [BJP] political dividends." He added that "BJP needs more and more hardline organisations across the system to justify their own politics, their own activities."
Zia Nomani, of the Swaraj India Party, had also told SabrangIndia that even if the Karnataka government orders a ban on the SDPI and its affiliate PFI, it "will only help the radical groups, including the RSS."
The SDPI, on its part has denied all charges and blamed "police negligence, discrimination and intelligence failure" as the reason for "such an uncontrolled situation."
Related:
BJP will not ban SDPI, PFI; it is all rhetoric: Rizwan Arshad
SDPI becoming Muslim RSS, banning it will only benefit them both: Zia Nomani, Swaraj India Party
Karnataka CM invokes UAPA against Bengaluru rioters
B'luru riot: Govt to ask HC to appoint claims commissioners
UP police books man who announced Rs. 51 lakh bounty on Karnataka MLA's nephew