What constitutes "vulgar and harmful pornography" remains undefined by the government body charged with making this determination, as the country rolls into its third day of internet censorship.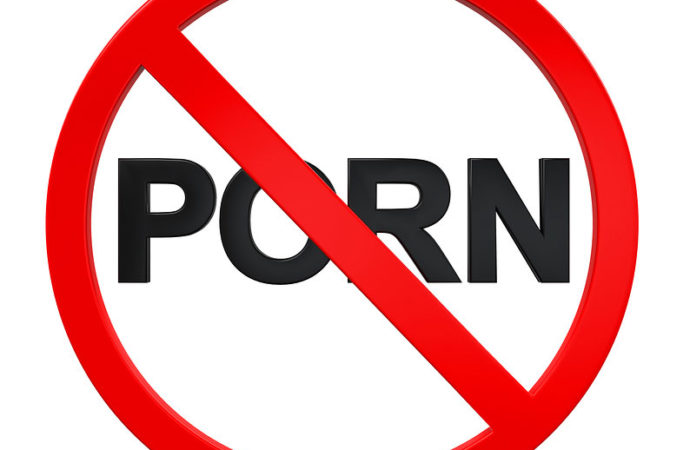 Yet that is the criteria being used to block over 500 sites by a little-known taskforce whose credentials for supervising adult entertainment are unclear.
BTRC Secretary Sarwar Alam yesterday told the Dhaka Tribune that the authorities had initially targeted "vulgar and harmful websites."
When asked what this meant, he said: "For example, pornographic content that may incite viewers to commit rape."
He conceded that all adult sites could not effectively be blocked.
The Pornography Control Act 2012 prohibits the production, marketing, conservation, supply, display, filming, purchase and sale of pornographic material.
It provides for two-year to 10-year prison sentences and fines ranging from Tk1 lakh to Tk5 lakh for violations.
But the law is tantalisingly silent about internet use.
A technical committee that includes representatives from the Information Ministry, the National Telecommunication Monitoring Cell (NTMC), internet service provider organisations and representatives of the mobile operators and law enforcement agencies prepared the list of offending websites.
But there were no representatives of NGOs, sociologists or other experts working in this field helping to shortlist the websites.
The decision to block adult content has met with mixed reactions. Some welcomed it while others decried excessive interference by the state in private life.
Others, including veteran journalist and researcher Afsan Chowdhury, took the opportunity to address a wider range of weaknesses in the country's internet infrastructure, including the apparent inability of the authorities to effectively block offending sites.
"It seems the government is issuing a warning they cannot enforce. Hundreds of websites containing sexual content are still accessible in the country," Afsan told the Dhaka Tribune.
A random search of the over 500 sites slated for restriction sent by the Bangladesh Telecommunications Regulatory Commission to internet service providers, found around 15% of them still accessible.
These included pornstars' personal websites, comic strip sites, movie sites, gay online magazines, music video sites and escort service sites.
The list, moreover, failed to include popular international sites.
"There are thousands of porn sites on the internet and all of them cannot be blocked. We have asked internet service providers and other authorities concerned to block offensive websites containing pornography or sexual content and sent them a list of sites containing harmful and provocative content," BTRC spokesperson Sarwar Alam said.
There are around 66.86 million internet subscribers in Bangladesh. Of this, the lion's share – some 62.968 million subscribers – access the internet via mobile telephone, according to BTRC data current as of September.
One popular porn site held the 17th slot in the Alexa ranking of top searched-for sites from Bangladesh. At least six other porn websites secured positions among the top 100 websites accessed from Bangladesh.
Although there is no official data on how many people in Bangladesh visit porn sites, a survey conducted by Manusher Jonno Foundation estimated that 77% of Dhaka's school-goers visit porn sites on a regular basis.
When asked to comment, Internet Service Provider Association of Bangladesh (ISPAB) president MA Hakim and Association of Mobile Telecom Operators of Bangladesh (AMTOB) general secretary Nurul Kabir told the Dhaka Tribune that the restrictions were welcome. They said they would comply with it in the interest younger internet users.
This article was first published on Dhaka Tribune