A section of bank trade unions have threatened to go on a day-long nation-wide strike on February 7 to press various demands including complete removal of restrictions imposed during demonetization period and safeguarding the autonomy of the Reserve Bank of India.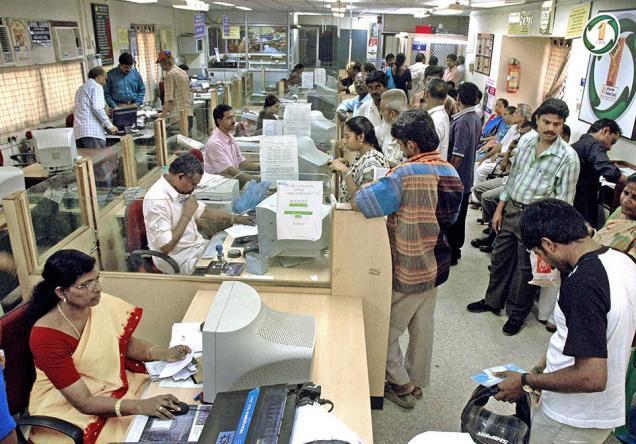 "It was expected that the government and the RBI would take necessary steps to mitigate the problems faced by the banks and the public but even now, we find that there is acute shortage of cash supply to the banks with the result that branches are not able to honour even the restricted payment of Rs 24,000/100,000 per week," AIBEA General Secretary C H Vekatachalam said. Apart from All India Bank Employees' Association( AIBEA), other unions which will be part of the strike are All India Bank Officers' Association (AIBOA) and Bank Employees Federation of India.
Unions are also demanding publishing names of individuals who have defaulted in paying loans of Rs 1 crore and above so that stringent measures could be taken to recover bad loans. Other demands of banks include ensuring autonomy of RBI in cash management, compensation to family of general public, bank customers and bank staff who lost their lives in the demonetization aftermath and payment of overtime to employees and officers for their additional effort during the 50-day demonetization period. He added that the government is interfering by appointing officials to monitor cash management which is affecting the autonomy of RBI.
Cash management falls under the sole jurisdiction of RBI, he said. "Humiliated" by the events since demonetization, even RBI employees had written to Governor Urjit Patel protesting the operational "mismanagement" of the note ban exercise and the government impinging the apex bank's autonomy. In a letter, the employees said that the autonomy and image of RBI has been "dented beyond repair" due to mismanagement and termed the appointment of a senior Finance Ministry official for currency coordination as a "blatant encroachme
Courtesy: Janta Ka Reporter