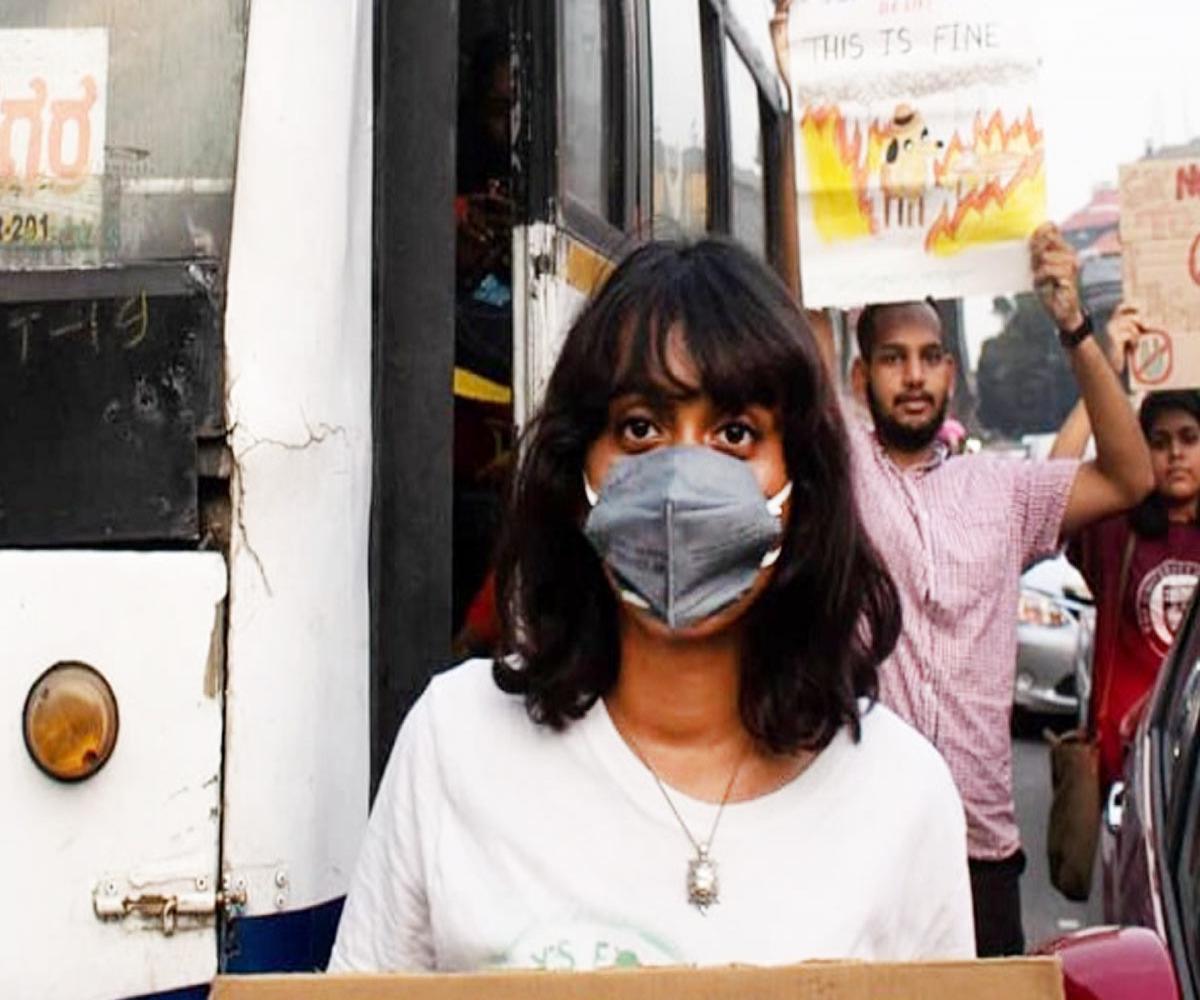 The Delhi High Court Women Lawyers Forum has written to the Supreme Court condemning the unlawful arrest of the 21-year-old environment activist Disha Ravi and the sedition charges invoked against her.
The Delhi High Court Women Lawyers Forum has written a letter addressed to the Chief Justice of India and other Supreme Court judges highlighting how in recent years women in their 20s have been arrested for merely exercising their fundamental rights with no intention to incite violence. The letter brings the judges' attention to the facts that Disha was brought from Bengaluru by Delhi police without following any prescribed legal procedures.
The letter states, "The police officers in question failed to inform the Bangalore police of their intention to remove Disha from their local jurisdiction for investigation related to a case in Delhi. They failed to obtain a transit remand from a Magistrate in Bangalore before bringing Disha to Delhi on a Sunday. Thereafter the link/ duty Magistrate at Patiala House, mechanically granted 5 days police custody."
The letter also points out that Disha was also denied a lawyer and had to present her own case before the Magistrate who remanded her to custody. "The Ld. Magistrate failed to take note of the illegalities of her custody and the absence of any evidence that suggested the commission of the offence of sedition. The five-day long remand by Ld. link Magistrate prima facie shows non- application of judicial mind and a mechanical exercise of power; ignoring well settled principles of law and procedure," reads the letter.
"We feel that the Bar and Bench cannot watch silently as young people are forced into long incarceration. Even when the slow wheels of justice come to their aid and uphold their innocence, they lose the best years of their youth and the opportunity to serve the nation with their idealism. History will wonder, where the Indian Judicial system was when the Anne Franks of India were being dragged away without due process of law or any offence commensurate to our Constitutional Scheme," the letter states.
The letter cites landmark judgements such as Balwant Singh v. State of Punjab and Kedar Nath Singh v State of Bihar to demonstrate that offence of sedition has been interpreted by the courts unequivocally and yet the same is "being abused by investigative agencies to terrorise and silence, young, intelligent and patriotic Indians."
"Terrorising and silencing the spirit of young India seems far graver an act that causes danger to our country and democracy than their well-meaning and idealistic outbursts and protests that strengthen their character and commitment as citizens," remarks the Forum.
The letter concludes by saying that since section 124A of the IPC has been overly misused and most democracies have either gotten rid of it or reduced its severity, the time has come for the Supreme Court to revisit the issue of the Constitutionality of the section and "remove this redundant colonial tool of silencing citizens in a democracy."

Related:
Delhi HC issues notice to NBSA, channels on Disha's plea alleging information leak
Bengaluru based group files complaint against Anil Vij for 'eradication' comment
Those who harbour thoughts against the nation should be eradicated: Anil Vij
DCW questions why Disha Ravi was not provided with lawyer of her choice in court