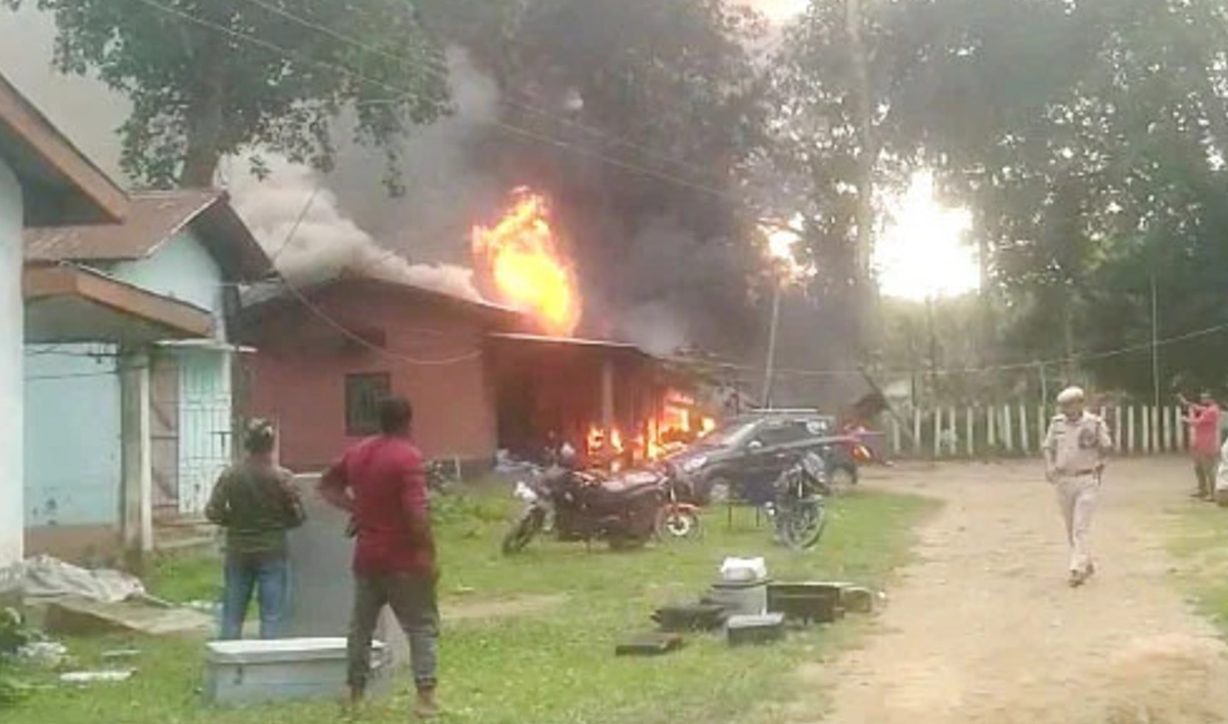 Safikul Islam, an absconding accused in the case involving the burning down of a police station in Batadrava in Assam has finally been arrested after being on the run since the May 21 incident.
According to The Sentinel, he was nabbed from a brick kiln in Moirabadi in a joint operation conducted by Morigaon Police and Nagaon Police. Meanwhile, 12 more accused who were named in a chargesheet filed in August 2022 are still on the run. The chargesheet names 24 people, including two minors.
As SabrangIndia had reported previously, an angry mob had set fire to the police station on May 21 following the alleged custodial death of a fish seller also named Safiqul Islam, who hailed from Salnabori village in Nagaon district.
The family claims that he was stopped by the Batadrava police when he was on his way to Shivsagar and asked to pay a bribe of Rs 10,000 and a duck. While his wife arranged for the duck, she was unable to arrange for the money. She claims this led to the policemen beating Shafikul in front of her. She rushed to arrange for the money, but by the time she returned he had been taken to Nagaon Civil Hospital. When she and other family members reached the hospital, they found his body in a morgue.
Angry family members and fellow villagers then took the body to the Batadraba police station and held protests. Subsequently they set the police station on fire. The accused were arrested based on video footage of the incident in which at least two policemen were also said to be injured.
Shortly afterwards, the district administration undertook an anti-encroachment drive in his village and demolished homes of at least three persons accused of burning down the police station. Meanwhile, one Ashikul Islam, accused of being the mastermind of the arson was arrested from his home in Juria, but was reportedly killed in a car accident on May 29 in Raidongia in Nagaon district while being taken to the Nagaon police station. Police claim he attempted an escape and jumped out of the police vehicle. He was hit by the escort vehicle coming from behind.
Related:
Assam: Police station burnt down after fish-seller's alleged custodial death, bulldozers flatten attacker's homes
Communal Hate boils over in Assam in wake of Batadraba incident