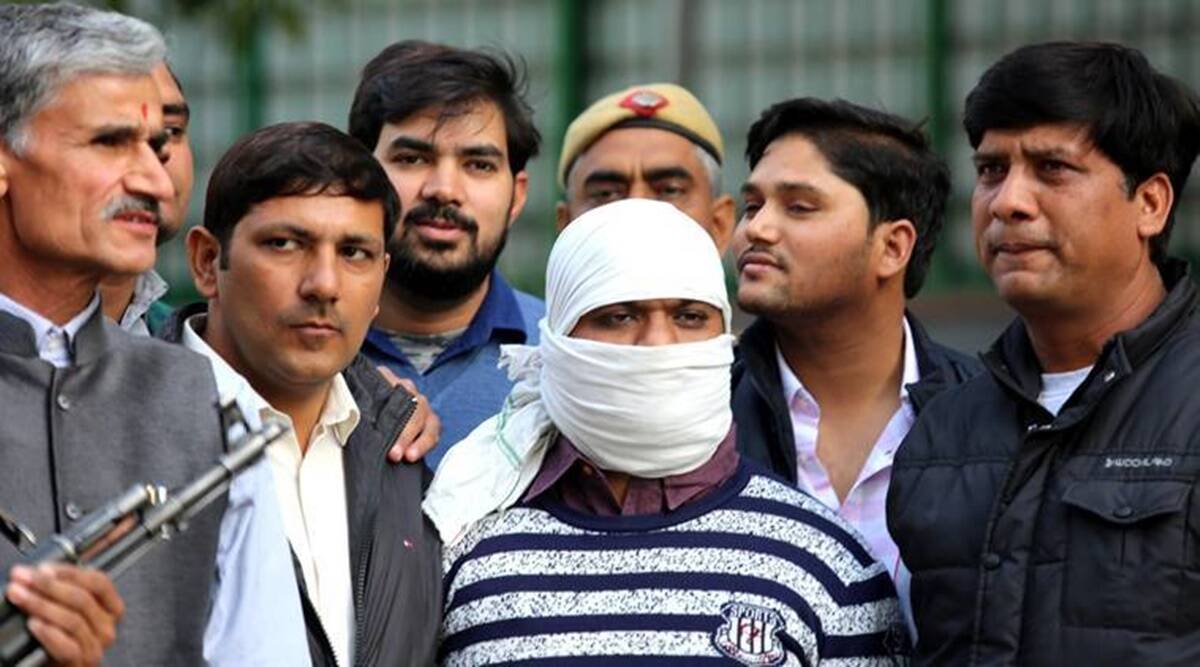 A Delhi court has awarded death penalty to Batla house convict Ariz Khan, stating there can be no leniency. While Khan was deemed a convict by the Additional Sessions Judge (Saket Courts) Sandeep Yadav on March 8, the sentencing judgment was reserved for March 15. Khan, allegedly associated with terror outfit Indian Mujahideen, has been held guilty for murder of Delhi Police inspector Mohan Chand Sharma. The court also imposed a penalty of Rs. 11 lakh and directed that out of this Rs. 10 lakh be released as compensation to Inspector Sharma's wife.
Background
Serial blasts rocked New Delhi on September 13, 2008, resulting in the death of 39 persons and leaving 159 persons injured. Specific information was received by Inspector Mohan Chand Sharma that one Atif was involved in serial blasts and is residing in Batla House, Jamia Nagar, New Delhi along with his associates. On September 19, 2008 police conducted the raid and as police tried to enter the flat, a gunfight ensued injuring Inspector Sharma and Head Constable Balwant Singh. In the encounter, alleged IM operatives Mohd Atif Ameen and Mohd Sajid died while Shahzad and Arif Khan escaped and Mohd Saif surrendered to the police.
The Sentence Hearing
During the arguments for deciding the sentence, the prosecution had argued the Khan was a "menace to the society and would continue to be so, threatening its peaceful and harmonious coexistence". The question before the court was to decide whether to impose life imprisonment or a death penalty and if the latter is chosen, a justification of it being a rarest of rare cases has to be made.
The justification was given by the court stating, "It is the level of magnitude, degree of brutality, attitude and mindset of wrong doer behind the crime along with other factors which makes it a rarest of the rare case… The most appropriate sentence for a convict like Ariz Khan will be death penalty. Interest of justice will be met if convict is awarded death penalty."
The court also considered the possibility that Khan could be reformed, and considered that Khan had escaped after the shoot-out and remained absconding for a decade and held that "There is no evidence on record that convict during investigation or trial showed any signs of reformation or repentance. Thus, the natural and inescapable conclusion is that there is no chance of reformation of convict."
The court also deemed Khan to be a threat to the society and said, "The abhorrent and brutal act of convict in firing on police party without any provocation itself shows that convict is not only the threat to the society but is also an enemy of the state." The court also took into consideration the pending cases against Khan arising out of his alleged involvement in blasts cases in Jaipur, Ahmedabad and Uttar Pradesh.
Khan can appeal against the judgement within 30 days, while the death penalty reference has been sent to Delhi High Court for confirmation, before the sentence can be executed. Khan has 6 other cases pending against him in Delhi, his lawyer told The Indian Express that these cases are related to the Delhi bomb blasts; besides, there is an NIA case on the larger conspiracy. Several other cases have been filed against him in multiple states, for which he is yet to be arrested.
The complete order may be read here
Related:
Batla House encounter: Delhi court convicts Ariz Khan for Inspector's murder
Director of play based on Batla House encounter, allegedly detained for few hours
9 years of the Batla House 'Encounter': Questions remain unanswered