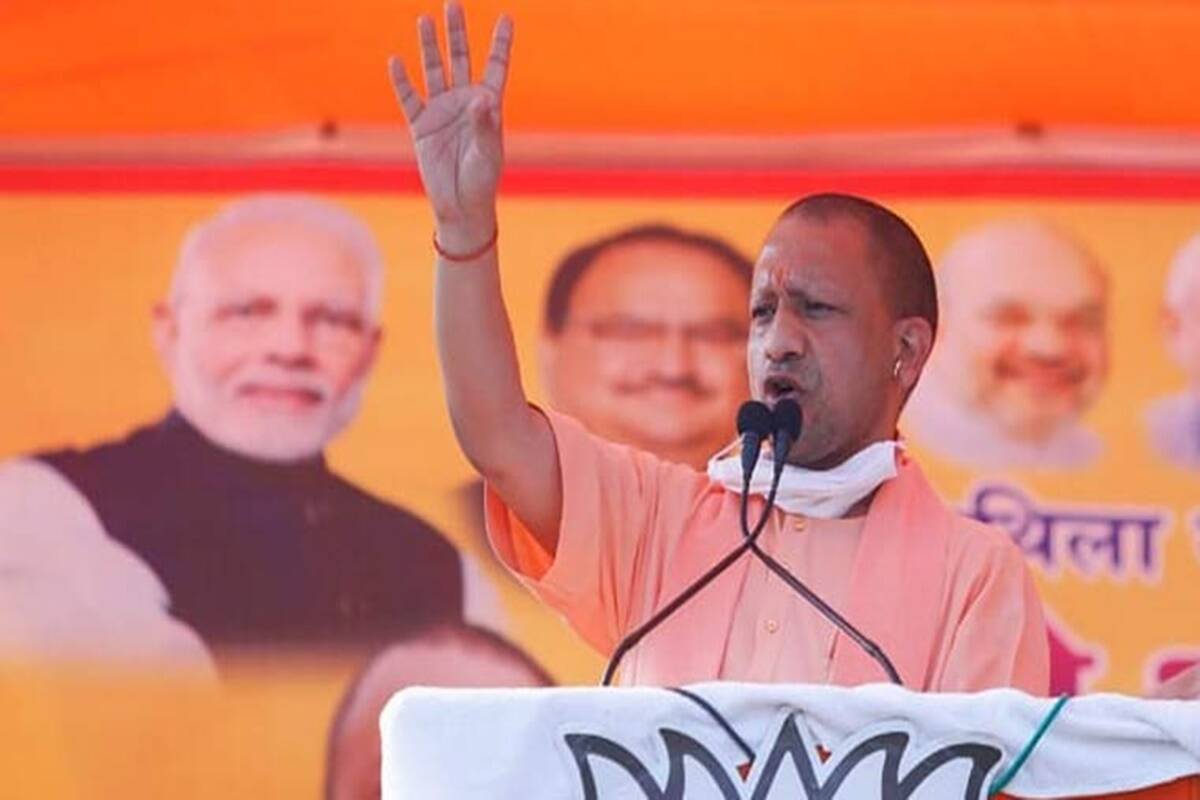 Image: PTI

Given his state's poor track record in keeping women safe, Uttar Pradesh Chief Minister Adityanath should be the last person to talk about "protecting sisters and daughters". But that did not stop him from promising Anti-Romeo Squads in West Bengal should the Bharatiya Janata Party (BJP) come to power.
While addressing a rally in Champdani assembly constituency in Hooghly, Adityanath said, "There will be Anti-Romeo Squads to protect our sisters and daughters from goons who roam about in front of their schools and colleges."
Perhaps Adityanath forgot that according to the National Crime Records Bureau (NCRB) data for 2019, his state had 59,853 cases of crimes against women, the highest number in the country! Perhaps he also forgot that the wife of Kuldeep Sengar, a man convicted of raping a minor in the infamous Unnao rape case, was granted a BJP ticket to contest panchayat elections in his state.
Or perhaps Adityanath failed to realise that his one-time pet project of vigilante groups that terrorised couples in his own state would never appeal to people who come from a culture where love is celebrated and consent is important.
Shortly after his bizarre declaration, Bengalis started hitting back and #AntiRomeoSquad started trending on Twitter. Leading the charge was none other than Trinamool Congress (TMC) Member of Parliament (MP) Mahua Moitra, who tweeted saying, "Gudduji- Unlike your ilk, we Bengalis are lovers at heart! We like our music, our poetry, our mishti & yes, our Romeos too!"
Latest from Ajay Bisht aka YogiCM:
"Anti-Romeo squads in Bengal if BJP is voted in"

Gudduji- Unlike your ilk, we Bengalis are lovers at heart!

We like our music, our poetry, our mishti & yes, our Romeos too!

— Mahua Moitra (@MahuaMoitra) April 8, 2021
Meanwhile, violence continued in the state where the fourth phase of polling will take place on Saturday. Votes will be cast in 44 assembly constituencies spread across five districts on Saturday. These are Alipuduar, Cooch Behar, parts of Hooghly, Howrah and 24 South Parganas.
A group of BJP party workers allegedly pelted stones at a TMC office in Sainthia in Birbhum on Thursday morning. The same evening, Rajendra Saha, BJP's candidate from Haroa was allegedly thrashed by TMC supporters in Lebutala in North 24 Parganas. Meanwhile, 16 people have been arrested in connection with the attack on state BJP chief Dilip Ghosh's convoy on Wednesday. Meanwhile, even actor-turned-serial-political-party-hopper Mithun Chakraborty was also not spared. A car trailing his roadshow was attacked by suspected TMC supporters in Bankra in Domjur on Thursday.
Related:
Will Sangita Sengar talk about BJP's beti bachao slogan when campaigning in UP?
Battleground Bengal: ECI finally takes action against Suvendu Ahikari for communal speech
Battleground Bengal: Was BJP attempting to bribe voters?