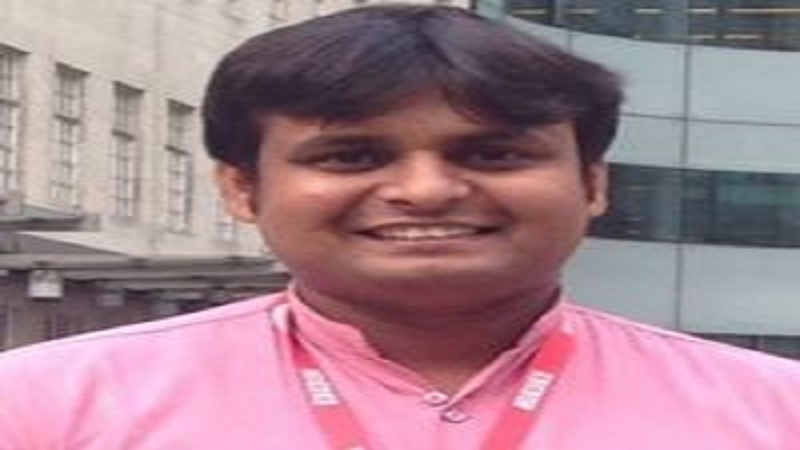 Image Courtesy:quora.com
Human rights Defenders Alert (HRDA), an organization that acts on behalf of Human Rights Defenders under threat or with security concerns, has written to the National Human Rights Commission (NHRC) on July 30 about a BBC journalist being illegally detained in Uttar Pradesh.
The letter raises concern over an incident whereby a BBC Hindi journalist named Dilnawaz Pasha, who had gone to the Bahjoi police station at Sambhal district to inquire about illegal arrest of his relative, was illegally detained by the police at 2 A.M on July 19.
Pasha, along with a cousin, had gone to the police station, the next morning, to inquire about his relative who was picked up by policemen in plain clothes who said they were from Bahjoi police station. The SHO asked them to wait outside if they wanted an answer. While Pasha and his cousin were waiting outside, some policemen allegedly surrounded them and took away their mobile phones and one policeman slapped Pasha and misbehaved with him. As Pasha did not return, his brother informed the details of his intended whereabouts to his colleagues at the BBC and then that evening a senior policeman called the Bahjoi police station and asked them if they had arrested a BBC journalist.
The policemen then apologised to Pasha and told him that his detention was done by mistake and even released his other relative who had been detained by them the previous night. Pasha met with the Superintendent of Police and told him about the incident; Pasha was assured that strict action would be taken against the policemen. As per the HRDA letter, no action has yet been taken.
The letter points out that this incident shows the attitude of police in UP towards law and human rights. "The abduction of Mr. Pasha's relative by policemen without uniform, without an arrest warrant, without an arrest memo, at 2 am in the night, etc. is a violation of the basic detention and arrest procedures laid down in the CrPC as well as guidelines in the DK Basu Vs the State of West Bengal and NHRC's own guidelines on arrest. It is clear that by abducting a citizen at 2 am, the police had some nefarious and illegal purpose in mind," states the letter.
The letter further states that Pasha was released because his identity as a journalist with a reputed news agency was confirmed but an ordinary person would not have been that lucky. "This incident clearly shows the misuse of official power by police personnel and they should be held accountable to ensure that law enforcement agencies in UP do not violate and abuse law," says the letter.
HRDA has urged the NHRC to initiate an immediate, fair and transparent inquiry in the instance of illegal detention and to direct DGP, Uttar Pradesh to submit CCTV footage, duty registers and vehicle logs of Bahjoi police station on the day of the incident. The letter further sought directions from the NHRC to DGP, UP to mandatorily conduct training on law and duty of the Police for all police personnel and report the update on the same to the Hon'ble Commission within 3 months.
The letter by HRDA may be read here.
Related:
Chennai Police delete all Youtube videos of a rights group after complaint from BJP ally
HRDA blames police negligence for Vikram Joshi murder
HRDA India exposes UP Police's tactics to muzzle voice of human rights defender Raja Bhaiyya