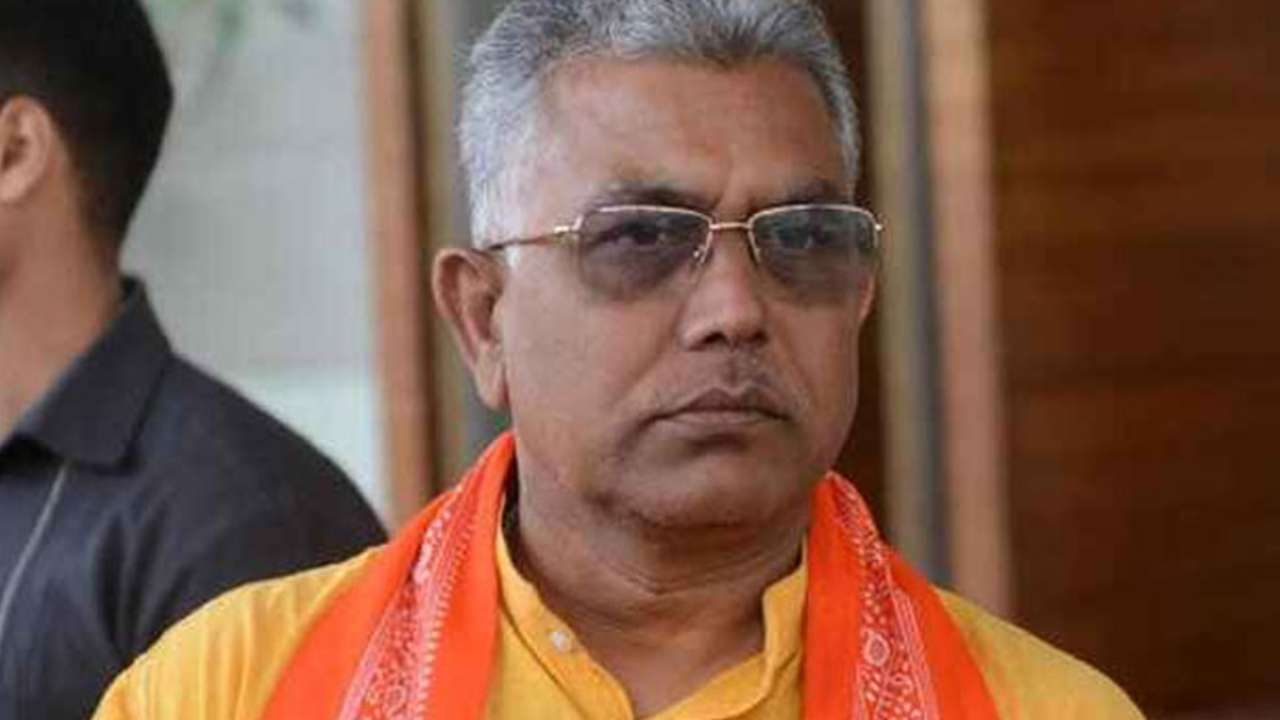 Last Friday, in a surprise move, Bengal BJP chief Dilip Ghosh dissolved all district committees of the Bharatiya Janata Yuva Morcha (BJYM) in West Bengal. This move is being viewed as a response to BJYM president and Bishnupur MP Saumitra Khan finalising the list of district committees, allegedly without consulting 'seniors' in the party.
According to News 18, on Thursday October 22, 2020, Khan had appointed Surojit Das, Suresh Shaw, Premangshu Rana, Rakesh Choughury, Arijit Roy and Arun Brambha as BJYM district presidents of Murshidabad North, Hooghly, Howrah Rural, Derampore, Asansol and Barrackpore respectively. This did not go down well with Ghosh who told News 18, "BJP is a disciplined party and here everything happens as per party line. I have dissolved all the district committees of the BJYM because neither me nor the district party presidents were consulted by Saumitra Khan before finalising the list." He added, "Such things should not happen in the party because BJP runs on set disciplinary lines and we have our ideology and way of functioning. Soon, we will have a fresh list of BJYM district committees and till further decisions I have empowered the BJP's district presidents to take over BJYM's functioning."
For now, BJP's district presidents have been placed in-charge of BJYM operations. It is believed that a section of the central party leadership wanted Shankudeb Panda to be named general secretary, and Pradip Das as president. But Panda was given a Vice President position in Khan's list, and Das's name was missing altogether from the list.
This power-struggle is even more interesting given how Khan originally hails from the All India Trinamool Congress and switched to the BJP just before the 2019 general elections. Many such ex-AITC leaders helped bring valuable political capital to the BJP, as a result of which the party was seen to be making several exceptions in order to accommodate their aspirations, much to the chagrin of the original BJP members who began to feel sidelined.
It is noteworthy that recently ex-AITC leader Anupam Hazra from Bolpur, who also joined the BJP just before the 2019 general elections, was made national secretary of BJP in place of Rahul Sinha.
Sinha, who has been with the party for four decades was shocked and hurt by the sudden and unceremonious move. He took to Twitter in a video message saying, "I have served the BJP for 40 years. And how have I been rewarded? I have been replaced by someone who has come from Trinamool Congress!"
But the party managed to placate him and Sinha has seen attending a high-powered meeting to discuss poll strategy with the BJP top brass, with none less than Union Home Minister Amit Shah in attendance along with Dilip Ghosh, national-Vice President Mukul Roy, national General Secretary Kailash Vijayvargiya.
But by dissolving the youth committees that hold huge sway in the 'paras' (neighbourhoods) of Bengal, BJP appears to have engaged in yet another act of self-destruction, a testament to its desperation to win in the upcoming assembly elections in the state next year.
Related:
Has the Bengal BJP become self-destructive?