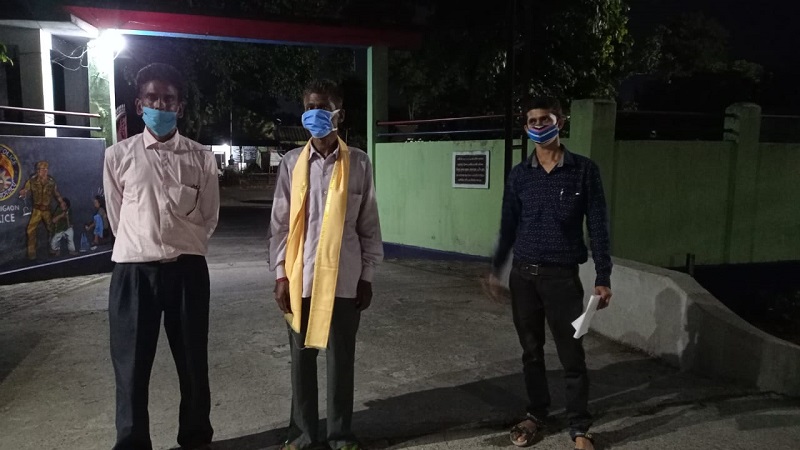 On May 17, 2021, CJP helped Adhir Chandra Sarkar, a Bengali Hindu man secure conditional bail and step out of the Goalpara detention camp in Assam.
Adhir, son of Jagadish Sarkar, hails from a suburban part of Bongaigaon that falls under the jurisdiction of the Merecher police station. He used to sell Shaankha or traditional bangles made with conch-shells that married women wear. He has five children: two sons Madhab (32) and Jadab (21), and three daughters Anita (29), Sabita (26) and Suchitra (19).
Sarkar was first found to be a suspected foreigner and then declared a foreigner by a Bongaigaon Foreigners' Tribunal. He ended up spending two years behind bars at the Goalpara detention camp. This despite the fact that he had documents to support his citizenship claim.
Some of Adhir Chandra Sarkar's documents including name in voter's list and NRC Legacy data may be viewed here: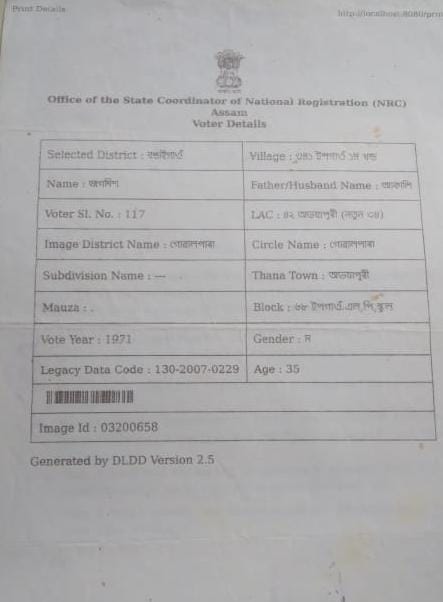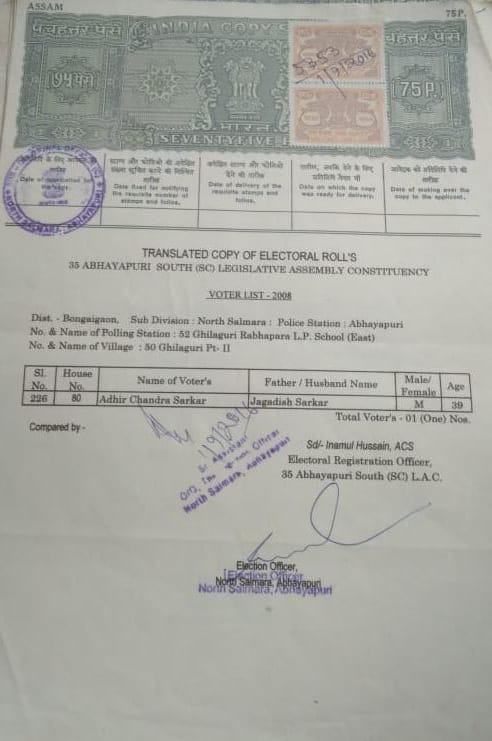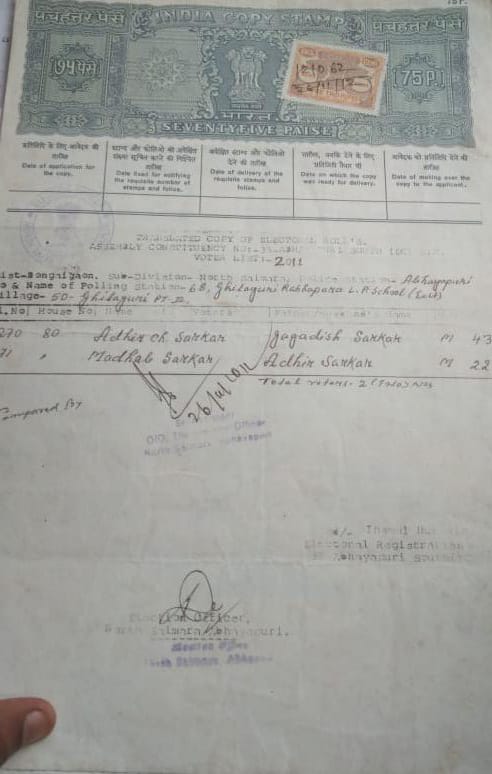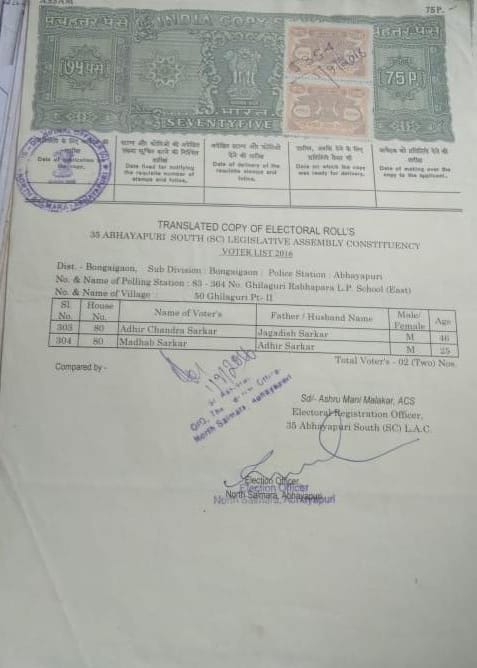 His son, Madhab, who has also taken up his father's trade in conch-shell bangles contacted his neighbour Utpal Dey who is a leader of the All Assam Bengali Suraksha Manch (AABSM) who in turn contacted CJP.
"Luckily for Sarkar, because he used to live in an urban agglomeration, everyone had Medhi Patta (land ownership document) which made it easier to put his application into process," says CJP Assam ste in-charge Nanda Ghosh. One of Sarkar's relatives became his bailor and he too had all his documents in order. This made the process of securing Sarkar's release quicker.
CJP and local youth advocate Mukesh Ram got to work and with Utpal Dey's support, on May 17, Sarkar was granted conditional bail with only one bailor in accordance with the latest Gauhati High Court order pertaining to Covid related jail decongestion.
A copy of his release order may be viewed here: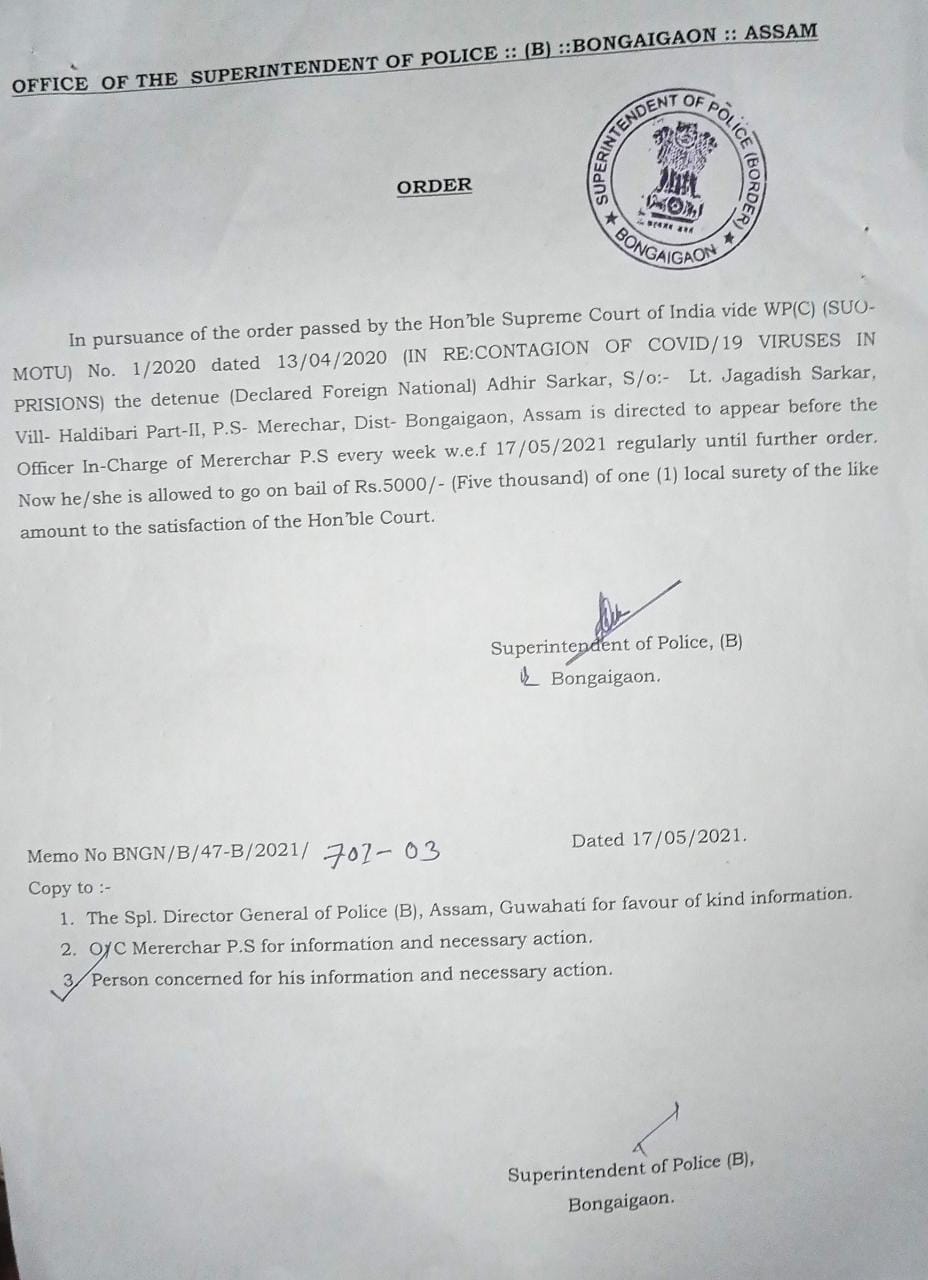 Upon his return Sarkar thanked CJP, but also expressed anguish saying, "I was in a terrible place for two years. I am grateful to CJP for helping me get released, but in a way, I am still in jail as I have to visit the local police station every week." Weekly visit to the local police station is an important condition for bail in such cases.
His son though sounded more upbeat. "I am glad my father is back. We could only do this with CJP's help. There are many others who either have limited funds or knowledge about getting bail and CJP is their only hope," he said.
Related:
Father in Assam detention camp, brave daughter held the fort
CJP brings bitter-sweet conclusion to Amala Das's ordeal
Victory! CJP helps two more Assam detention camp inmates get released on bail