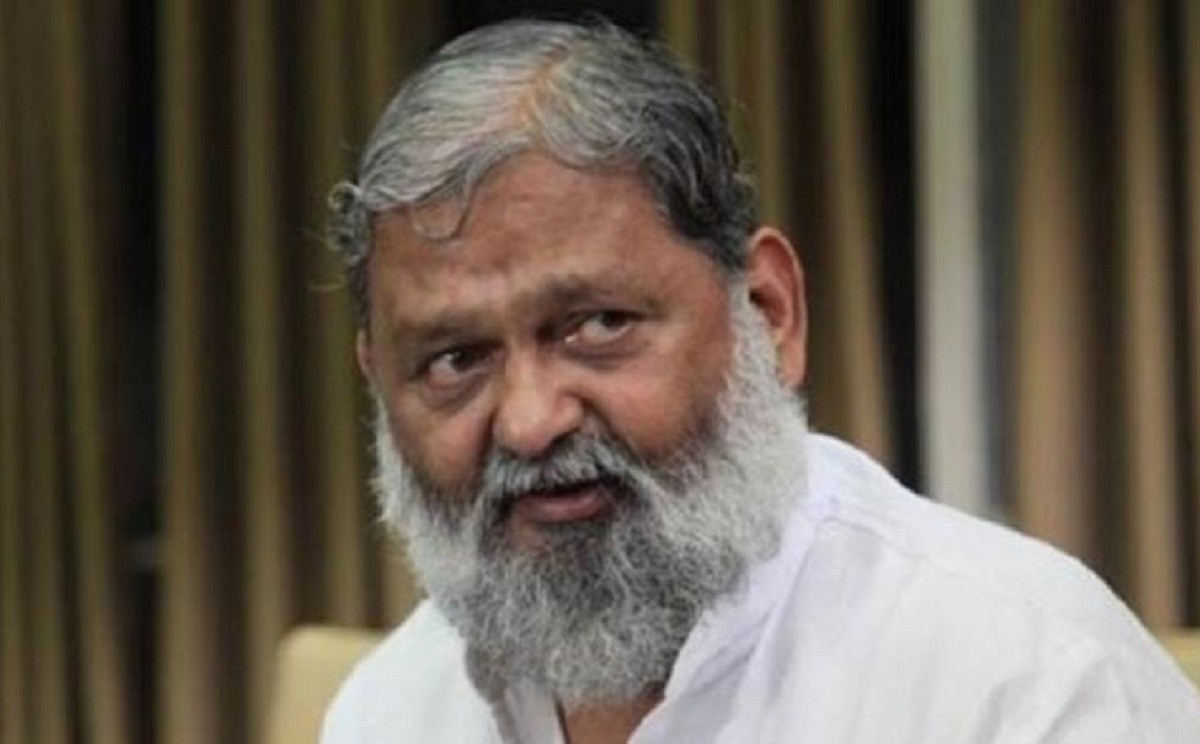 Image courtesy: PTI

Campaign Against Hate Speech, a group based in Bengaluru, has filed a complaint against Haryana's Home, Health, Urban Local Bodies, Technical Education, Science & Technology Minister Anil Vij, for his tweet calling for extermination of people who dissent against the government.
The complaint submitted to the Commissioner of Police, Bengaluru, said that by asking for such extermination of people who Vij thinks have "seeds of anti-nationalism in their minds", the Minister is directly attacking the constitutional provisions of Right to Life and dignity under Article 21 and Right to Liberty under Article 19 of the Constitution, reported The Tribune. The complaint states that through his tweet, he is inciting violence which could lead to bodily harm or even loss of life. "His open call for the extermination of people is intended to provoke breach of peace and intentionally insult Disha Ravi," it adds.
The complaint states that Vij has conveniently forgotten that he is duty bound to respect and abide by the Constitution, as he criminally intimidated Disha Ravi and others who speak up against the government, openly.
"The minister has wilfully ignored the concept of due process of law by calling for the extermination of an "accused" who is yet to undergo a trial. The tweet has been widely shared and continues to be shared even as this complaint is being drafted," the complaint states.
The complaint seeks FIR under Section 153A (Promoting enmity between different groups), 503 (Criminal intimidation), 504 (Intentional insult with intent to provoke breach of the peace), 505 (Statements conducing to public mischief), and 506 (Punishment for criminal intimidation) of the Indian Penal Code, to be registered against Vij for "unconstitutional, criminally intimidating, hateful statements calling for open encounters" through his Twitter account.
Vij tweeted on February 15 calling for 'eradication of those who thought against the nation, be it Disha Ravi or anyone else'. Disha Ravi, in Bengaluru was arrested by Delhi police and accused of editing and circulating the protest 'Toolkit' case. She is an activist, and founder of Friday for Future (India) and has been slapped with Sedition charges, and was remanded to police custody for five days by the Patiala House Court on Sunday.
While Twitter initially sent a notice to Vij on Monday, based on a complaint it received from a German user, its further investigation found that this tweet is 'not subject to removal'.
Related:
Those who harbour thoughts against the nation should be eradicated: Anil Vij
Toolkit case: Delhi Police issues warrant against activists Nikita Jacob and Shantanu
Know your rights: Disha Ravi's arrest & the Delhi police witch-hunt