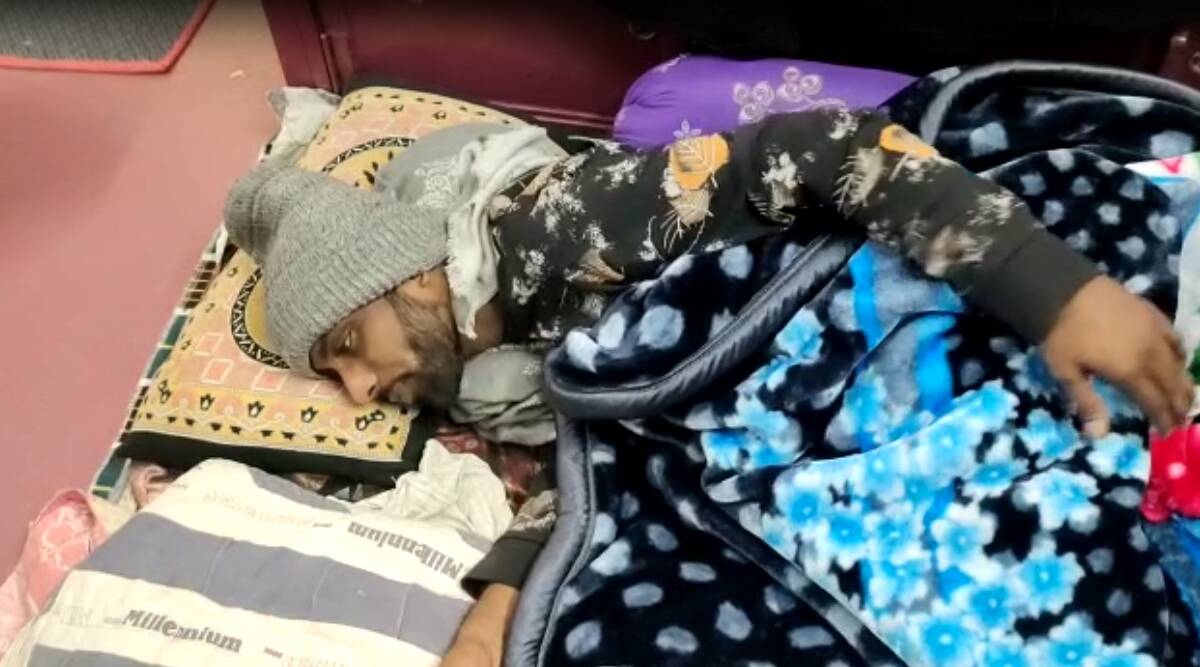 Image: The Indian Express

Yet another allegation of torture in police custody has being reported from Bengaluru. The city police have reportedly suspended a sub-inspector for allegedly assaulting and forcing Tausif Pasha, a 23-year-old Muslim man in custody, to drink urine. The suspended police sub-inspector, has been identified as Harish KN, who was attached to the Byatarayanapura police station.
According to a report in The Indian Express, Deputy Commissioner of Police (West) Sanjeev M Patil said an interim report was submitted on Monday, and Harish was suspended for "dereliction of duty, not reporting to the police station, and for not registering the case." A departmental inquiry has also been ordered to probe the allegations made by Tausif Pasha's family. According to the report, Pasha was taken to the police station on Thursday at around 1 A.M "over a quarrel with a neighbour". Tausif's father Aslam Pasha has alleged that not only was his son assaulted, the cops demanded money for his release, "But we never knew that Tausif was subject to brutal torture till he came out of the police station."
Tausif told IE that three constables including Harish, "hit me with a cricket bat at least 30 times and when I asked them for water to drink, they made me drink urine. They also cut my beard. I begged them not to do so as it was part of my faith, but they said this (police station) was not a religious centre. They also made me clean the police station." His father added that Tausif was released only after MLA BZ Zameer Ahmed Khan intervened. Tausif was admitted to Victoria Hospital and was discharged on Monday.
Tausif's is not an isolated incident
Tausif's case is one of many such incidents where the police have forced a detained person to drink urine. According to IE in in September, the Criminal Investigation Department
(CID) of the Karnataka Police arrested sub-inspector Arjun Horakeri, posted at the Gonibeedu police station, for allegedly forcing a Dalit man to drink urine.
Recently Salman, a 22-year-old youth who was allegedly illegally detained for three days in connection with a theft case, has also alleged that his right arm had to be amputated due to injuries sustained in an assault by cops at Varthur police station. He has reportedly been "picked up by the police" on October 27 and allegedly beaten severely in police custody". Recently, Salman has had to undergo a surgery at a private hospital in Bengaluru for amputation of his right arm as it was infected.
Policing, or rather the lack of it, also seems to be at the centre of the recent cancellation of shows in Bengaluru by comedian Kunal Kamra. He has claimed he was forced to cancel his upcoming shows in the city over alleged "threats" and the audience numbers being restricted. Kamra who has been under the regime's scanner, and a subject of trilling, announced the cancellation of his shows at Artkhoj, J.P. Nagar, which were scheduled to be held on December 1, 4, 13 and 17. He took to social media and said, "Hello Bangalore people. I'm happy to inform you that my shows in Bangalore which were scheduled over the next 20 days have been cancelled.
That followed soon after Munawar Faruqui's charity show for the late actor Puneeth Rajkumar's foundation was cancelled on Sunday November 28. It was reportedly axed Bengaluru Police wrote to the organisers on Saturday stating there was "credible information that several organisations are opposing this stand-up comedy show and it could create chaos and disturb the public peace and harmony, which may lead to law and order problems."
Related:
Muslim man alleges torture in police custody in Bengaluru
Are Bengaluru authorities promoting the 'cancel culture' of the right wing?
Hate has won. The artist had been defeated: Munawar Faruqui
Survey of Churches, anti conversion laws only empower radical mobs: Archbishop Peter Machado
Karnataka HC glossed over core and tangible facts: SC in Kavitha Lankesh SLP