Image Courtesy:indiatvnews.com
The day has barely begun and India's annadaatas have received overwhelming support from the rest of citizens. Bharat Bandh on December 8, 2020 starts off in earnest, except in market areas, across India that are closed in support of farmers' movement against the three anti-farmer Acts forcibly passed by the central government.
The highlight of this protest so far has been young protesters who participated in continuing dissent to decry the three laws – the Farmers' Produce Trade and Commerce (Promotion and Facilitation) Act, the Farmers (Empowerment and Protection) Agreement on Price Assurance and Farm Services Act, and the Essential Commodities (Amendment) Act.
Beauty Of Farmer Protest ❤️✌️#आज_भारत_बंद_है #BharatBand pic.twitter.com/5VLflIFRrd

— Pratik Patil (@Liberal_India1) December 8, 2020
#BharatBandh #आज_भारत_बंद_है #ModiYesOrNo
? pic.twitter.com/1Zp62iMzZ0

— Diljit Dosanjh (@Diljitdosanjhi) December 8, 2020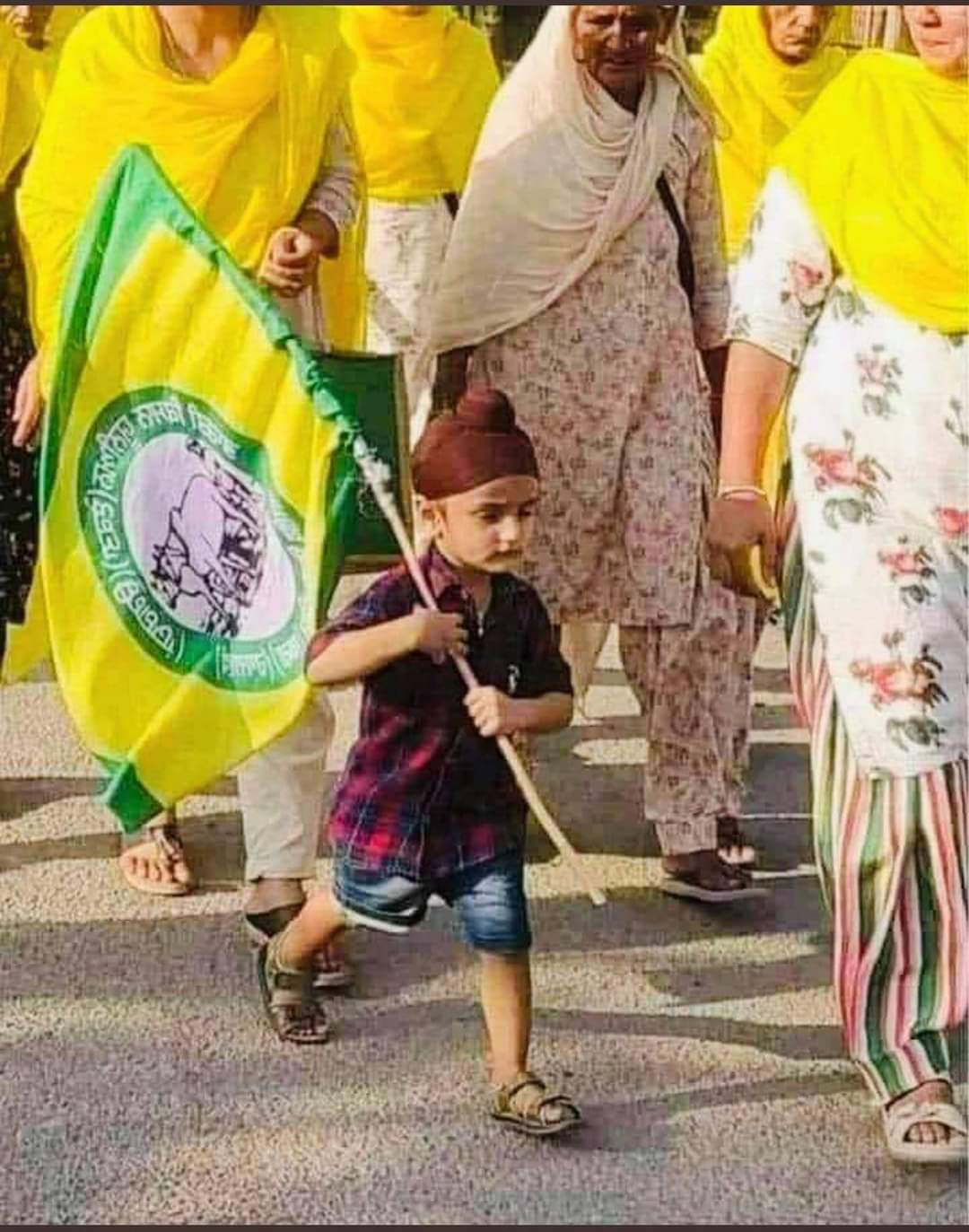 Meanwhile, West Bengal began rasta roko (road block) protests across the state in full force.
https://www.facebook.com/aikscc/posts/1731003270408853
https://www.facebook.com/aikscc/posts/1730976580411522
Haryana shut down its shops and mandis in continued support of farmers.
Markets across Maharashtra were closed in solidarity with farmers. Supporters from Akole area in Ahmednagar encouraged all to join their voices with farmers. Other parts of the state such as Chinchora village of Nandurbar District and Thane district observed protest rallies.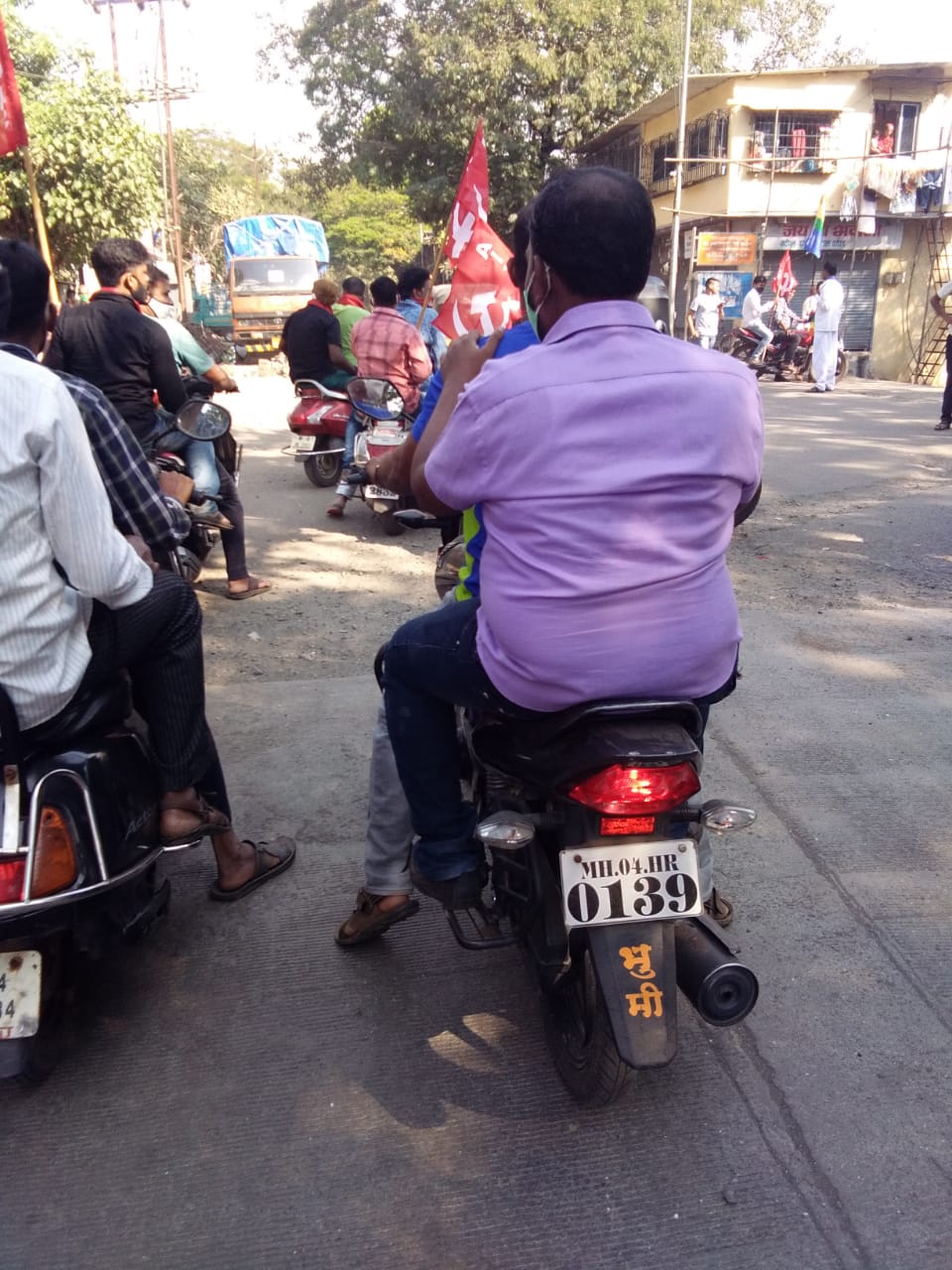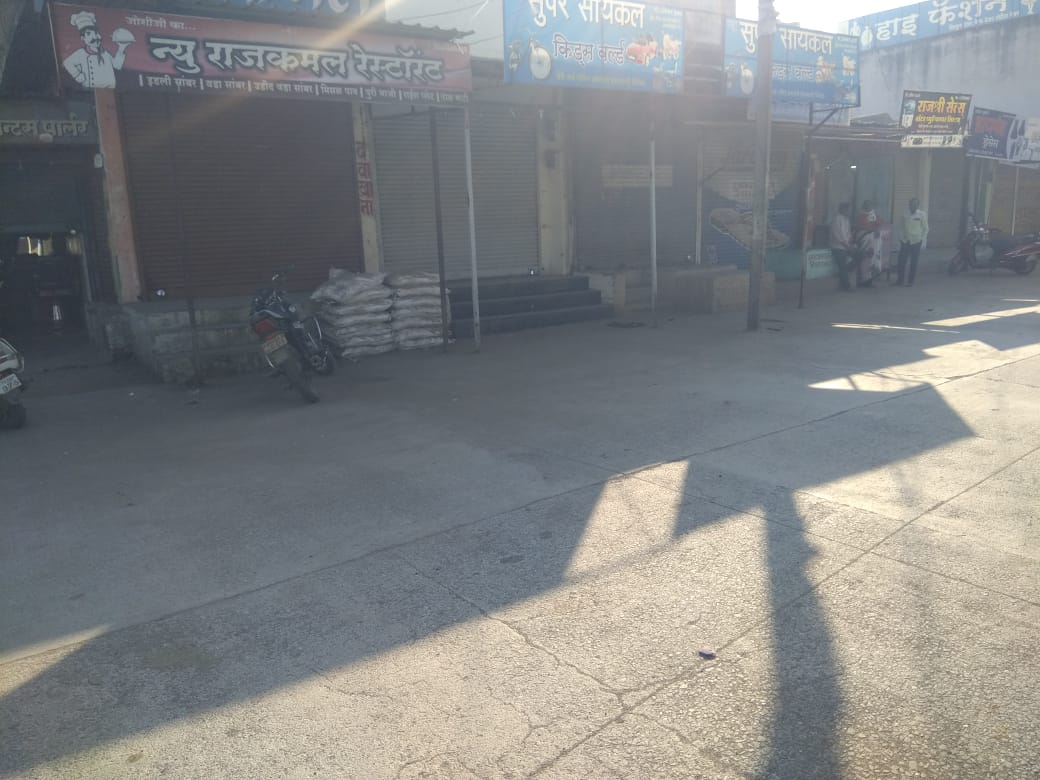 Members of the Swabhimani Shetkari Sangathan were arrested early morning for agitating on rail tracks in Maharashtra's Jalna district. Police detained a large group of protesters.
Similarly, few people in front of Janata Bhawan in Guwahati, Assam were detained for participating in Tuesday's shutdown.
Assam: Police detain a few people that were protesting in front of Janata Bhawan in Guwahati today, in support of #BharatBandh called by farmer unions. pic.twitter.com/YsxYDWBmLD

— ANI (@ANI) December 8, 2020
In Gujarat, President of the Khedut Samaj Gujarat (KSG) Jayesh Patel was reportedly arrested at 6:17 AM.
Reminding farmers that they are not in their fight for rights, Dalit organisations also went out on streets to join Bharat Bandh.
Members of Dalit rights group, Dalit Tigers join the protest at Town Hall in Bengaluru and extend support for the farmers' agitation. #8DecemberBhartBand #FarmLaws pic.twitter.com/qdy35H5QpW

— Theja Ram (@thejaram92) December 8, 2020
While political parties promised to participate in today's protest, the Aam Aadmi Party's social media handle reported that Delhi Chief Minister Arvind Kejriwal was put under house arrest.
Important :

BJP's Delhi Police has put Hon'ble CM Shri @ArvindKejriwal under house arrest ever since he visited farmers at Singhu Border yesterday

No one has been permitted to leave or enter his residence#आज_भारत_बंद_है#BJPHouseArrestsKejriwal

— AAP (@AamAadmiParty) December 8, 2020
Reports are also coming in of huge protests in Odisha and Karnataka.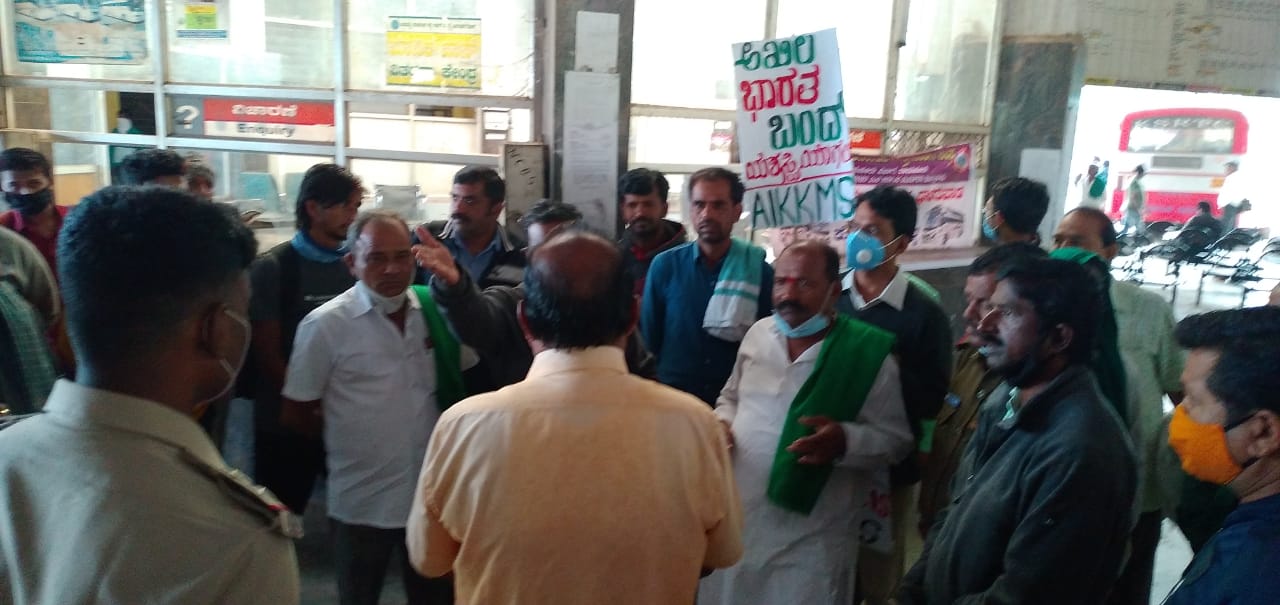 Student Unions began their protests a day earlier recognising many student members who stand to suffer from the black laws.
https://www.facebook.com/sficecofficial/posts/10160735180779012
Other than trade organisations, the National Fishworkers Forum (NFF) also promised to join the call for the nationwide shut down. Members have threatened to go on a samundar bandh where fisherfolk will go on a strike if farmers' demands are not met. The All India Railwaymen's Federation have also promised to stage protests at various stations across India.
As the voice demanding the repeal of laws grows stronger, the central government faces more and more pressure to bend to the will of people.
Related:
Live Updates on Bharat Bandh December 8, 2020
For & Against: Farmers' Dignity & Right to Fair Livelihood
Railway shutdown if anti-people laws not withdrawn by December 9: AIRF
India's students and political parties support Bharat Bandh called by protesting farmers
December 8 'bandh': Delhi Traffic Police announce diversions, close borders
Center-Farmer talks: Next round on Wednesday, December 9
Support grows for Farmers' struggle