Taking stock of the harassment and discrimination faced by Bahujan students across the country, Bhim Army said that it is launching a student wing in solidarity with their struggles and will support and help students in need.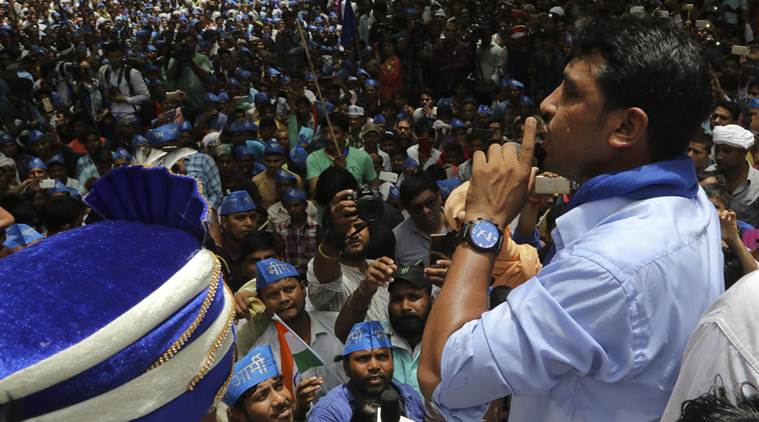 Saharanpur: Bhim Army chief Chandrashekhar Azad announced the launch of Bhim Army Students Federation (BASF) on Thursday along with a Facebook Live announcement of the troubles being faced by Bahujan students in the country. BASF will be the national student wing of Bhim Army.

"Today we see that there is an attack on the education system — privatisation of education is being implemented which, by excluding marginalised and deprived sections from access to education, is trying to reinforce the Manuvadi, Brahmanical system. Reservations are being flouted in public colleges and universities. We routinely hear about how Bahujan students are facing caste-based discrimination in universities across the country. Despite the public outrage that followed Rohith Vemula's institutional murder, Bahujan students face routine discrimination with degrees being withheld, students being given fewer marks which hinders their progress and so on. In addition to these problems, female students also face patriarchal discrimination and sexual harassment. A recent example of this is from IIT Roorkee, Uttarakhand where a student from our community, who has faced continuous harassment, is being supported by the Bhim Army," the Bhim Army said in a statement.

"Keeping in mind these issues, we are launching our student wing in solidarity with student struggles and to fight along with the student's shoulder to shoulder," they said.

A Google form has been shared where students can fill in their information and join the movement. "All those students who want to join, please put their names, numbers and university name in the accompanying google form. Bhim Army's team will keep in touch with you," they said.