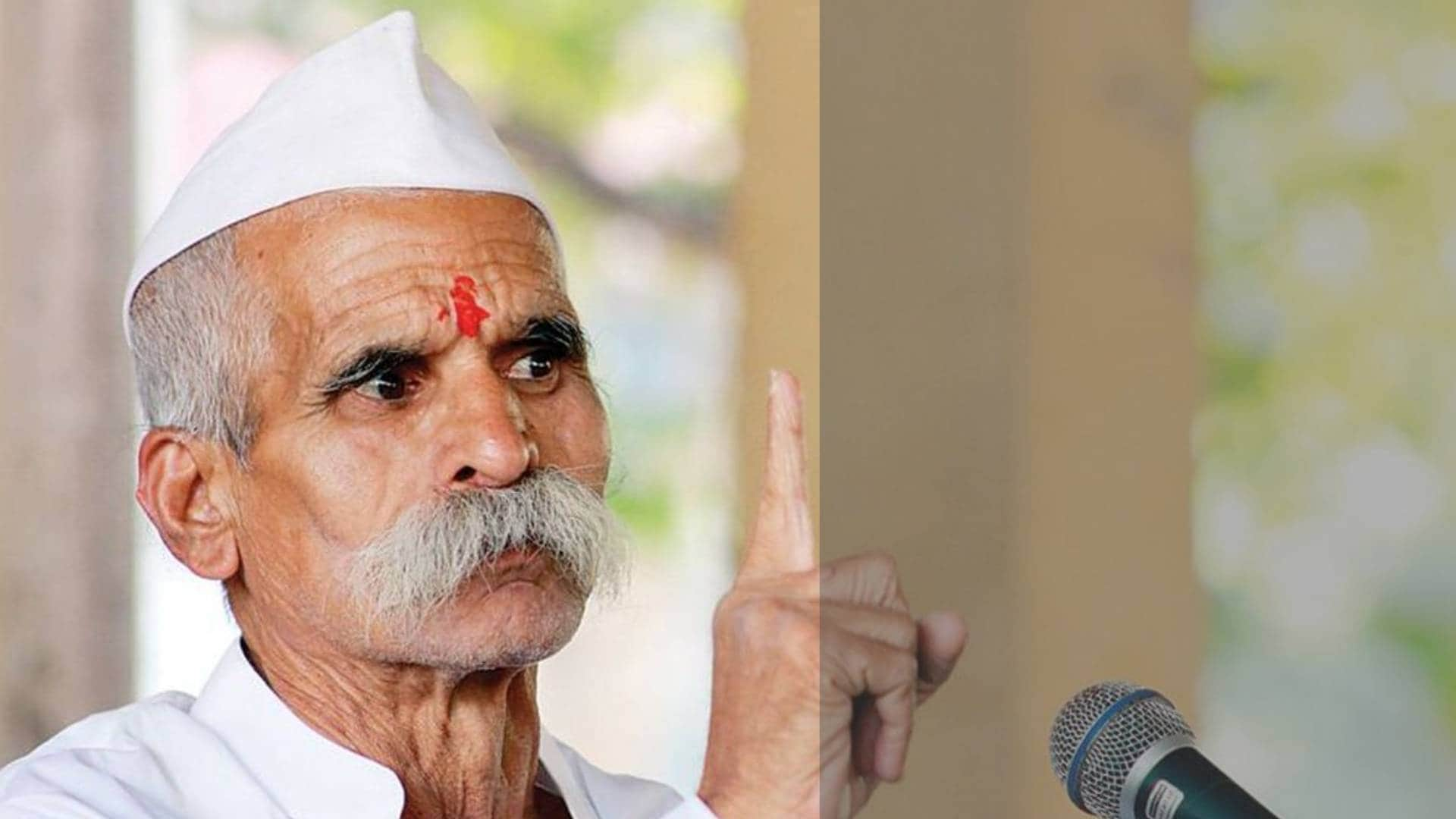 On Monday, members of the Republican Yuva Morcha demanded that action be initiated against Manohar 'Sambhaji' Bhide in connection with the January 1, 2018 anti-Dalit violence at Bhima Koregaon.
On that fateful day, thousands of Dalit families had gathered at Bhima Koregaon to pay homage to the Dalit Mahar martyrs of the Anglo-Maratha war of 1818. These people, including women and children, were targeted and attacked by members of extreme right wing Hindutva groups, who not only pelted stones at them, but also set their cars and buses on fire! Neighbouring villages meanwhile, allegedly engaged in a social boycott and shut down their shops, thereby denying the gathered Dalits the opportunity to even purchase bottled water.
One person was killed and several injured in clashes that ensued. It is alleged that the attack on the Dalit families was planned. A fact-finding team led by Rashtra Seva Dal discovered that an extremist group called Hindu Aaghadi had been active for quite some time in the area, and had been holding public meetings for the last three weeks, issuing warnings to the people in the gathering that those who would assemble on January 1, would be considered as 'anti-national'.
The day after the violence an FIR was filed at the Pimpri police station by Dalit political activists Anita Sawale against two well-known Hindutva leaders Milind Ekbote and Manohar 'Sambhaji' Bhide. Ekbote, is the President of Dharmaveer Sambhaji Maharaj Pratishthan and the founder of Shiv Pratap Bhoomi Mukti Andolan, and has a long list of charges and police cases against him for allegedly inciting violence.
Bhide is a former Rashtriya Swayamsevak Sangh (RSS) worker and is a controversial figure who has been active in propagating militant Hindutva ideology and building his organisation, the Shiv Pratishthan Hindustan. He has been rather active in the past three decades in supposedly 'spreading awareness' on the life of Maratha warrior king Shivaji. Prime Minister Narendra Modi had mentioned him as an inspiration at an election rally at Tasgaon, Sangli in 2014. He was recommended for Padma Shri award by the BJP government in Maharashtra in 2016.
It is noteworthy, that he also faces charges of instigating the September 2009 communal riots in Miraj-Sangli in Sangli district during Ganpati immersion, over an arch sporting a poster depicting the slaying of Afzal Khan. Though a demand was made for his arrest, the then Congress-NCP government didn't take any action against him. He also allegedly played a major role when his organisation allegedly ransacked theatres to protest the film, Jodha Akbar in 2008.
While Ekbote was arrested and later granted bail, Bhide was neither arrested nor named in any chargesheet related to the case. In September 2019, the Bombay High Court had directed the police to file a report on Bhide's alleged involvement in the Bhima Koregaon violence.
Dalit groups have long decried how police have gone soft on Bhide. According to Republican Yuva Morcha leader Rahul Dambale, the Dalit group now plans to start a signature campaign. He has urged Maharashtra Chief Minister Uddhav Thackeray to look into the matter.
Meanwhile, well-known human rights activists and dissenters were implicated in the case and arrested in two rounds of raids. These include Sudha Bharadwaj, Varavara Rao, Fr. Stan Swamy, Anand Teltumbde, Gautam Navlakha, Surendra Gadling, members of Kabir Kala Manch and many others who are currently languishing behind bars on trumped up charges of instigating the violence.
Related:
Anger Amongst Dalits Against Police Inaction as Bhima Koregaon Preparations Start
HC directs police to file report on Sambhaji Bhide's role in violence: Bhima-Koregaon Case