More than a year before the killing of eight SIMI activists in a purported encounter following a jailbreak in Bhopal, a Khandwa court had acquitted one of the undertrials in a 2011 case, and had held evidence in the 2011 case against three of them "not believable", reported The Indian Express.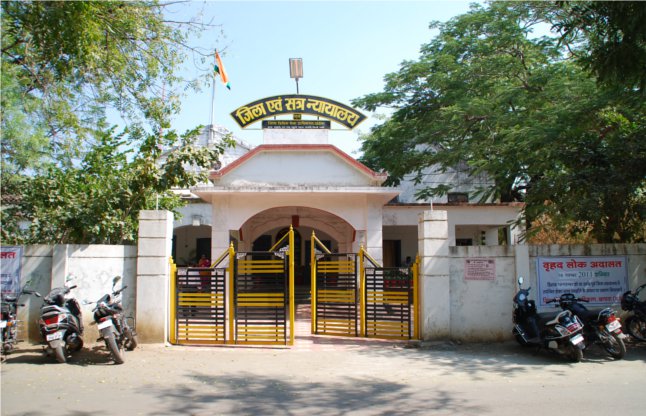 Image credit: Patrika.com
In its judgement, the court had come down heavily upon Madhya Pradesh police and had acquitted Akeel Khilji, on September 30, 2015, who was booked under the stringent Unlawful Activities (Prevention) Act (UAPA), while the other two – Amzad Ramzan Khan and Mohammed Saliq were declared "proclaimed offenders" by then, according to the report. The court had reportedly questioned the jurisdiction of the investigation officer to carry out the probe under UAPA, and had slammed police for not sending key pieces of evidence for forensic analysis.

The court had also acquitted Abdullah – brother of Zakir Hussain who was also killed in Monday's encounter, and Khilji's son Mohammad Jaleel in the same case, who were booked under various sections of UAPA and IPC sections 153(A), pertaining to "promoting enmity between two groups"; 153(B) relating to imputations and assertions deemed harmful to national integration; and, 124 (A) on sedition.

The police chargesheet reportedly claimed that Khilji along with other few people had assembled at Khilji's house to plan execution of a big attack in 2011. Police had purportedly raided his house to confiscate "SIMI literature" and CDs that were termed as "provocative".

After a four-year trial, the Khandwa court had acquitted all the accused charged under the UAPA.

On purported SIMI literature and "provocative" CDs submitted by police, the court had ruled, "The evidence produced before the court is not clear whether it supports or contradicts the message and picture in the CD. There is no evidence to establish what was the message in the CD. In case of a book, especially objectionable text or conversation, if the entire context is laid out along with the evidence, then it cannot be concluded these are objectionable or provocative towards society, religion or nation. They might be provocative in nature, but the prosecution has not presented any clear evidence in this regard."

The court had also observed that the investigating officer did not have sufficient powers to probe the case, according to the Express report.
The last rites of four of the eight SIMI activists killed this week were conducted in Khilji's house in Khandwa on Thursday. Khilji had been awaiting trial in Bhopal's Central Jail after being charged in at least three cases — two under the UAPA and another "for promoting enmity".

For full story by The Indian Express, click here.