The decision has shocked many as current CM of state, Bhupesh Baghel, had called Kalluri a rapist and had demanded he be thrown in jail when he was a part of the Opposition in 2016.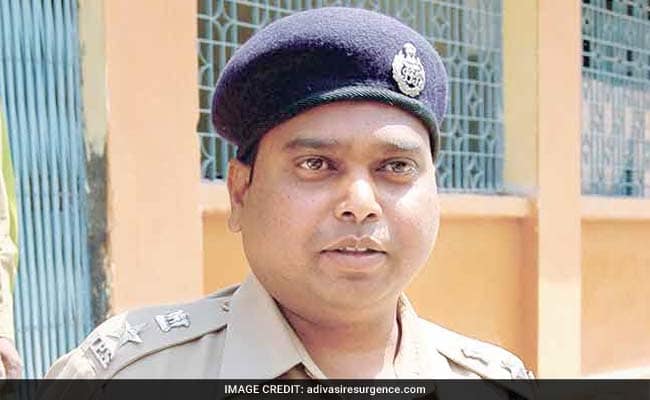 Raipur: The Congress-led Chhattisgarh government on Wednesday appointed controversial former Bastar Inspector General of Police SRP Kalluri as the head of the Economic Offences Wing and the Anti-Corruption Bureau in state capital Raipur.

The 1994-batch IPS officer had served as IG of Bastar Range from June 2014 to February 2017. During his posting in the Naxal hotbed, Kalluri had faced criticism for alleged fake encounters and targeting local journalists, social and human rights activists. In February 2017 Kalluri was moved out of Bastar and transferred to PHQ, Raipur.

The decision has shocked many as current CM of state, Bhupesh Baghel, had called Kalluri a rapist and had demanded he be thrown in jail when he was a part of the Opposition. He had launched an extensive tirade against him in 2016. "The Congress government led by Chief Minister Bhupesh Baghel was widely expected to investigate Kalluri's track record of alleged human rights violations. In October 2016, as the state Congress president, Baghel had asked for Kalluri to be jailed. However, his government appears to have rewarded the controversial officer by appointing him to key posts," a report said.

Kalluri, who has been accused of human rights violations in the past, had been transferred out of Bastar in February 2017 after a mob attacked activist and scholar Bela Bhatia. He was posted in the training department in the police headquarters. A month later, he was sent notices for indiscipline after he attended an event where a police officer said human rights activists should be crushed on the roads and he was not the only official who held such views.

Other officers who are equally tainted have also been retained.

Late on Wednesday, the government issued orders transferring five senior police officers, days after I K Elsela was transferred to Bastar as SP of Narayanpur district. Elsela was posted out of Sukma after he told a gathering that rights activists should be run over by vehicles.

A leaked internal memo of the Central Bureau of Investigation showed that the agency suspected Kalluri's involvement in the violence that took place in three Adivasi villages in 2011. The villagers of Tadmetla, Morpalli and Teemapuram alleged the security forces burnt down over 300 homes, killed three men and raped three women in the course of an anti-Maoist operation. Kalluri, who was then the senior superintendent of police in Dantewada, was the officer responsible for the operation.

The National Human Rights Commission has earlier sent Kalluri notices for hearings into allegations of human rights violations, but he has avoided them, citing personal reasons.

Kalluri had garnered fame for making 1200 Naxals surrender when a government constituted committee report found that only three out of 1200 were actually Naxalites. The rest were innocent Adivasis. There are more accounts against him including a woman who claimed that he shot her Naxalite husband after asking him to surrender and raped her.

Six senior Indian Police Service officers, including three Inspector Generals of Police (IGPs) were a part of this bureaucratic reshuffle. "Arun Deo Gautam, a 1992-batch IPS officer currently Additional Director General (ADG) at the Crime Investigation Department (CID), has been shifted to mantralaya (Secretariat) as secretary of home, jail and transport departments. IGP Durg Range G P Singh was shifted and appointed IG at PHQ Raipur. Deputy Inspector General (Dantewada Range) Ratan Lal Dangi, a 2003-batch IPS officer, has been made in-charge IGP of Durg Range. Similarly, IGP Raipur Range Dipanshu Kabra has been shifted as IG, PHQ Raipur, while Anand Chhabra, a 2001-batch IPS officer, who is the special secretary in home, jail and transport departments, has been made new in-charge IGP of Raipur Range. On Wednesday night, the government had replaced Chief Secretary Ajay Singh with Sunil Kujur, a 1986-batch Indian Administrative Service (IAS) officer," The Business Standard reported.