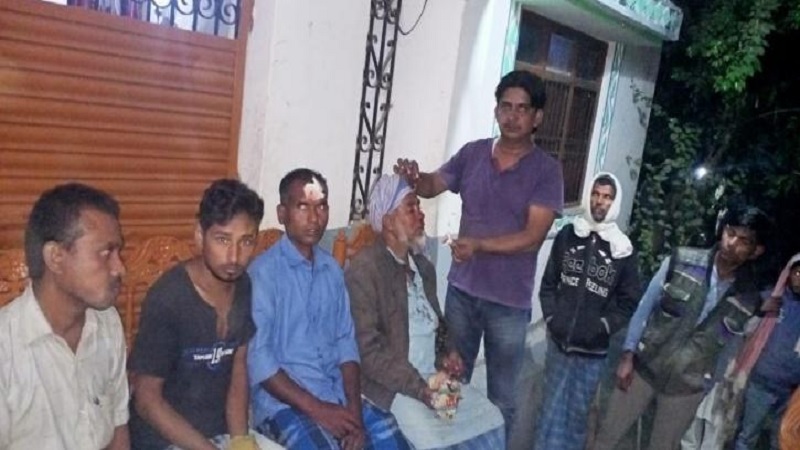 Image Courtesy:indiatimes.com
One of the oldest mosques in Jamua village of East Champaran district in Bihar was attacked by members of a victory procession for Bharatiya Janata Party (BJP) MLA Pawan Kumar Jaiswal on November 10, 2020, said Dhaka police.
Speaking to Sabrang India, Station House Officer (SHO) Abhay Kumar said that two people have already been arrested for allegedly pelting stones at a local mosque after a verbal altercation with a Muslim youth. Along with the two persons arrested, police have charged as many as 31 people for rioting, injuring or defiling a place of worship with intent to insult the religion of any class and attempt to murder.
Three people inside the mosque suffered minor injuries to the head and back. A nearby motorcycle was also damaged during the incident. However, Kumar clarified that the mosque suffered no structural damages.
"We have deployed 15 police officers in the area. Everything is peaceful right now. Jamua villagers were quick to call us when the stone pelting began which helped prevent any serious offence," said Kumar.
Talking about the area, he said that Dhaka is known as a sensitive area due to infrequent communal fights.
"Such incidents are common in Dhaka area because Muslims are generally a minority. Administration officials like us spend about 20 percent of our time solving such issues," he said.
On Tuesday evening, around 100 BJP members began chanting slogans like "Jai Shri Ram" near the religious building during Maghrib (evening) prayers. A Muslim youth told party members to maintain quiet which led to a heated verbal exchange. A video that has gone viral on social media shows that the exchange ultimately led to the stone pelting wherein attackers allegedly broke down the mosque's gate.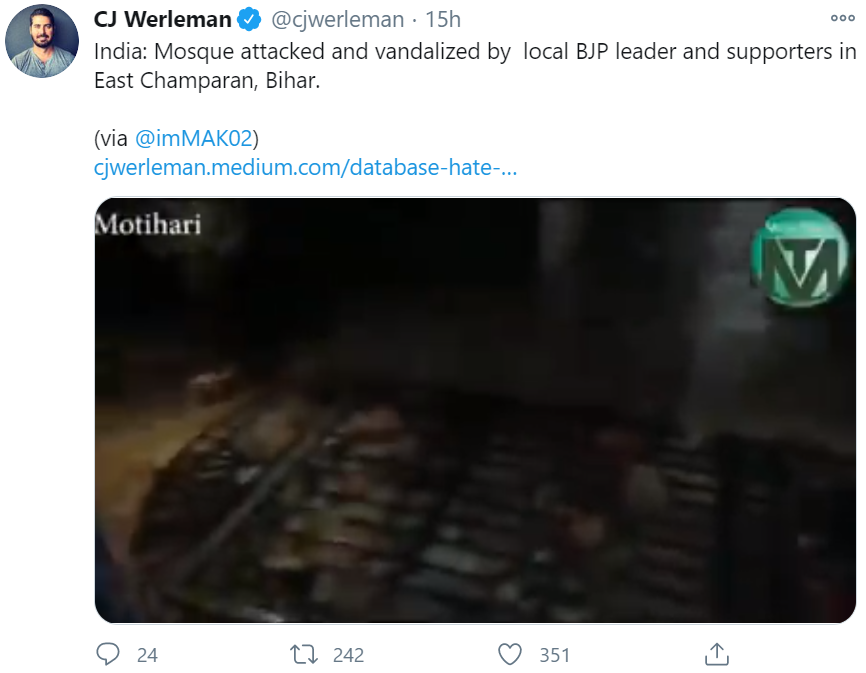 According to news reports, mosque care-taker Mazhar Alam claimed the procession members also abused the Muslim community.
Related:
Bihar elections: Tejaswi Yadav alleges counting fraud
What does the Bihar election result mean?
Bihar Elections: Exit polls predict neck-and-neck fight
Communal hate sticker pasted outside Islamic Centre, Delhi Police register FIR