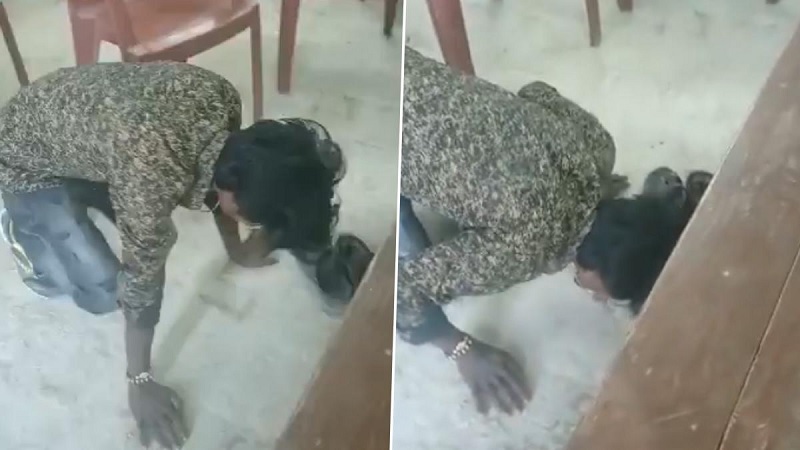 Image Courtesy:ca.news.yahoo.com
A 17-year-old Dalit boy was allegedly forced to lick spit and drink urine for eloping with a girl from Kadhauna village of Gaya district, around 125km south of Bihar's capital Patna, reported the Telegraph on April 15, 2021. Reports said that the Wazirganj police arrested six persons from Kadhauna village, including the girl's relatives who were forced to participate in the crime.
Speaking to SabrangIndia, the Wazirganj SHO said a total of 14 persons were involved in the incident, and have been booked under various sections of the Indian Penal Code, Scheduled Castes and Scheduled Tribes (Prevention of Atrocities) Act, and the Information Technology Act.
Senior Superintendent of Police (SSP) Aditya Kumar opened the case on April 12 when an unknown source forwarded a video of the horrific act wherein the boy was kneeling outside the house of former Panchayat leader Abloo Singh. Police warned that Singh, who recently tested positive for Covid-19, is absconding.
"The boy eloped with a 15-year-old girl from the same Manjhi caste. Two days after the incident, family members brought the youths back. However, at Singh's house, the boy suffered the atrocities. The series of events unfolded under the mukhiya's watch," said the SHO.
Speaking to The Telegraph, Kumar claimed that while the case was booked under the SC/ST Act, it was falsely portrayed as a caste conflict to disrupt peace. Police are also searching for such anti-social elements to take due action.
Related:
Ambedkar and the call to Conversion!
Guj Court convicts three men for 2013 assault on Amrabhai Boricha
UP: Dalit youth brutally attacked, 3 men arrested
Bihar ADGP raps police force for slow progress in SC/ST cases