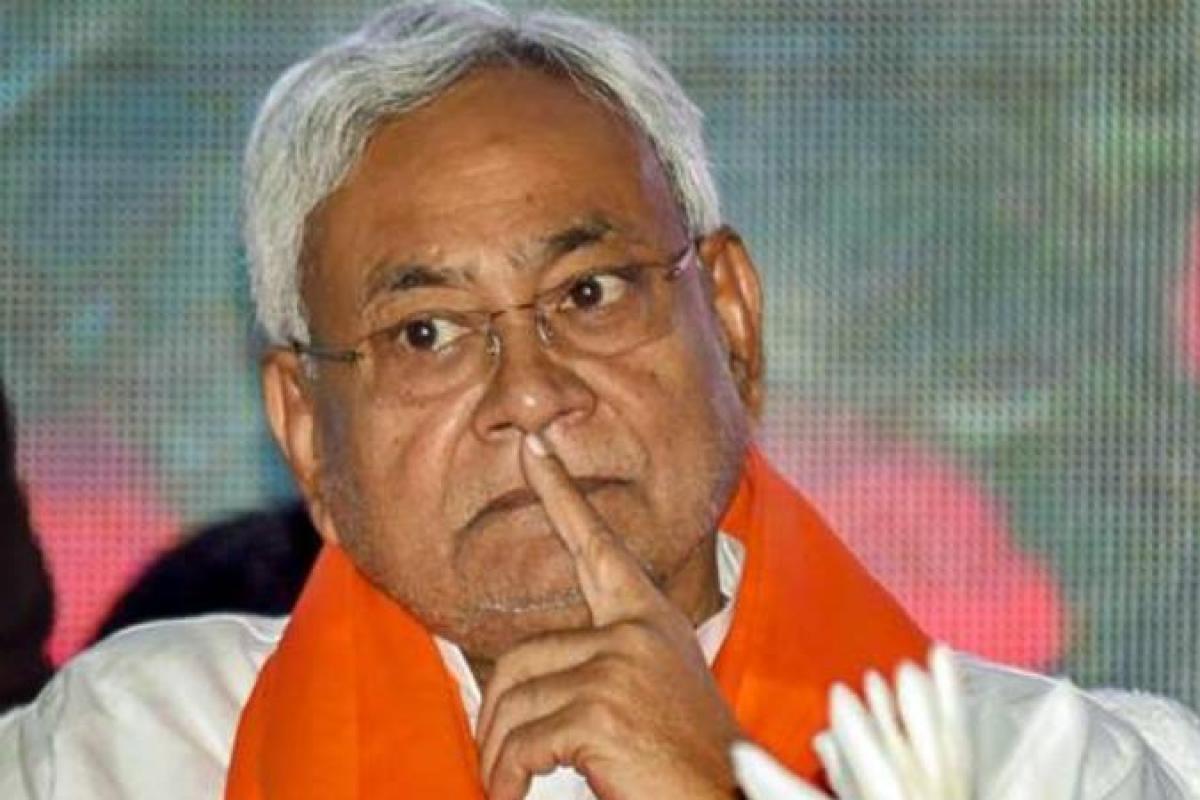 On Tuesday evening, three key faces of Bihar politics were clicked in the same frame when Chief Minister and Janata Dal United (JD-U) leader Nitish Kumar, Rashtriya Janata Dal (RJD) leader Tejashwi Yadav and Lok Janshakti Party (LJP) leader Chirag Paswan came together for a memorial for Ram Vilas Paswan.
The recently deceased leader held considerable heft among a diverse voter base in a large number of constituencies. Political alliances, backchannel negotiations and match-making are not uncommon at weddings and funerals. But if voters were expecting any emotion-driven reconciliation between the JD (D) chief and the LJP scion, they were sorely disappointed. Though this time, the Chief Minister did not give him a cold-shoulder when the young Paswan touched his feet to seek blessings.
But a little crystal ball gazing suggests that political winds may continue to blow the way they are and while some leaders grow in strength, others might be blown off the political landscape altogether! According to a recent poll by India Today-CSDS, the NDA could get anywhere between 133 to 143 seats while the RJD led alliance could be left with as little as 89-98 seats in the 243-member assembly. The poll gave LJP a shot at as few as 2-6 seats, giving others and independents more with 6-10 seats.
A mercurial Nitish who was in an alliance with the RJD and the Congress in 2015, switched partners and joined hands with the BJP in 2017. His vote base has so far remained loyal, with women voting in droves for him due to his stand on prohibition of alcohol.
Nitish Kumar though shouldn't count his chickens before they hatch. But according to the poll, Kumar's popularity has taken a beating, slipping from 41 percent in 2015 to 30 percent now. Also, BJP voters who supported Kumar's candidacy as Chief Minister have shrunk from 91 percent to 55 percent.
However, what this poll appears to neglect is the impact of a new Dalit-Bahujan alliance of Pappu Yadav and Chandrashekhar Azad. The Dalit-Bahujan voters of the state have consistently rotted at the bottom of the caste-driven socio-economic pyramid. The fact that two key leaders of the movement come together and a major opinion poll doesn't even acknowledge it, could be a possible sign of savarna arrogance. Bihar still remains at the bottom of the pile when it comes to indicators of socio-economic development. How long can the oppressed be expected to remain quiet? If women turned the tide for Nitish Kumar and had him crowned king, who is to say, the Dalit-Bahujan vote will not become his undoing?
Related:
Bihar Elections: If Chirag Paswan is Hanuman, PM Modi is Ram, who is Nitish Kumar?