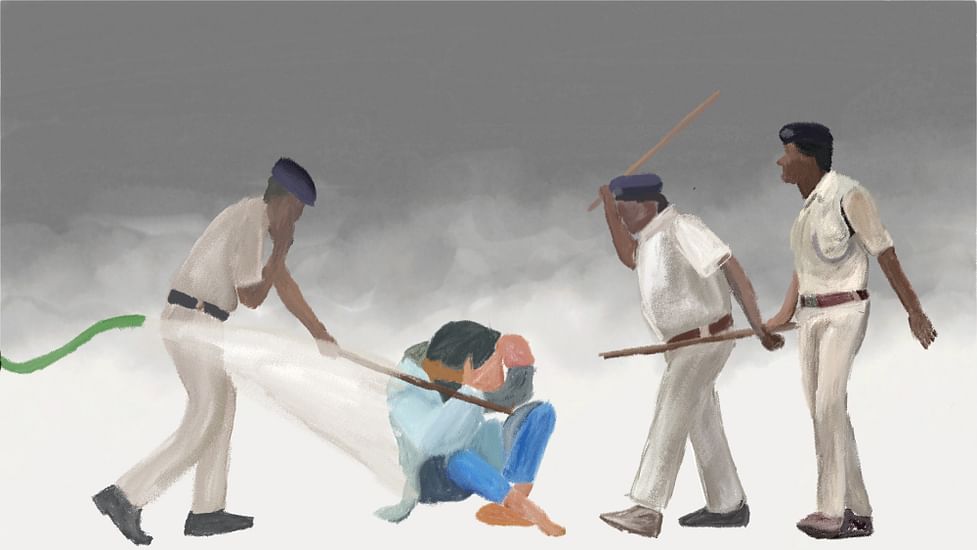 Image courtesy: https://www.thequint.com

45-year-old Sanjay Kumar Yadav died in police custody in Bhagalpur, Bihar after he was detained on charges of being inebriated. The family of the deceased who worked as a clerk in the water resources department, has alleged custodial torture, reported Indian Express.
Yadav died on the night of March 29, a few hours after he was detained by Barari police. He died soon after being taken to Mayaganj hospital. The daughter of the deceased told IE that her father was returning home after playing Holi and that's when the police detained him. "His throat had some marks, which showed he was dragged by the cotton towel wrapped around his neck," she said even as the post mortem report ruled out torture.
Bhagalpur SSP Nitasha Gudiya told IE, "We have suspended the Barari police station in-charge. A thorough probe is being done taking all evidence into account."
Local JD(U) MLA Neeraj Kumar Mandal accused the district administration of providing a "normal" post-mortem report "under pressure". He also alleged that police have "tortured Sanjay Kumar Yadav in a drunken state". While Congress MLA Ajit Sharma has demanded inquiry by a special probe team. Leader of Opposition Tejashwi Yadav of the Rashtriya Janata Dal (RJD) cited this to be a case of police high handedness.
Related:
SC seeks affidavit from Tihar Jail authorities over police excesses
Publish details of police officers guilty of human rights violations: Kerala HC
Chhattisgarh HC seeks State's reply over woman's custodial death