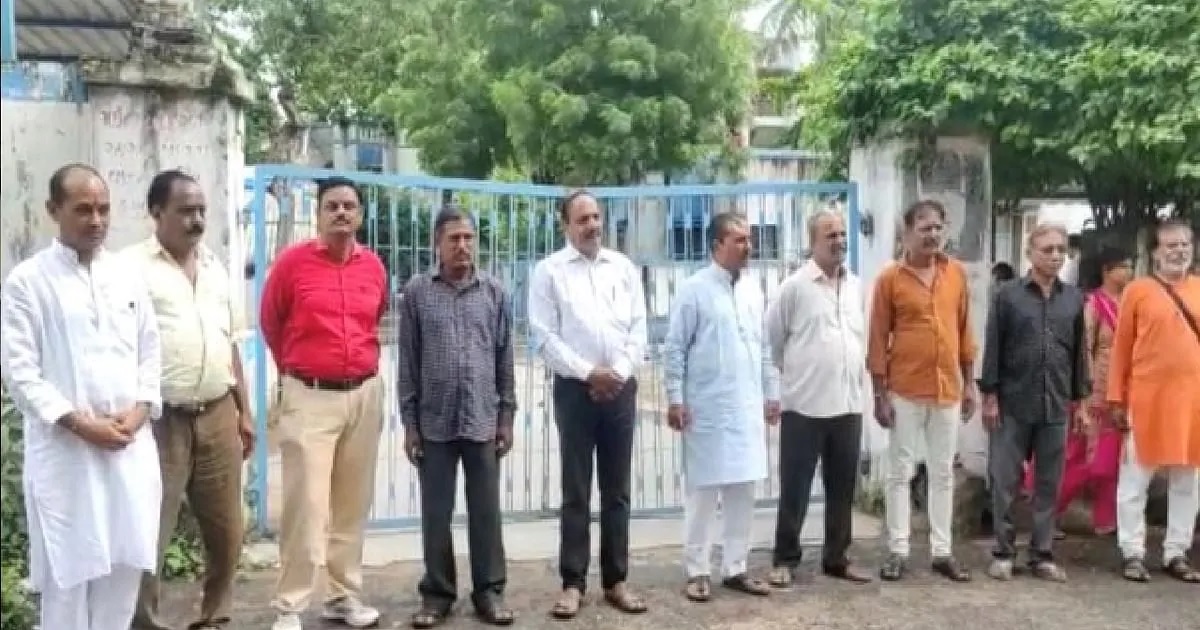 In a shocking turn of events, eleven people convicted in the Bilkis Bano case have been freed from Godhra sub jail after a state government panel approved their application for remission of sentence. The men had been convicted for gang raping Bano and murdering 14 people including Bano's two and a half-year-old daughter Saleha.
The convicts who have been freed are: Jaswant Nai, Govind Nai, Shailesh Bhatt, Radhyesham Shah, Bipin Chandra Joshi, Kesarbhai Vohania, Pradeep Mordhiya, Bakabhai Vohania, Rajubhai Soni, Mitesh Bhatt and Ramesh Chandana.
Bilkis Bano's husband Yakub told Deccan Herald, "We are shocked. We have no idea about this order. We don't know what kind of justice system this is."
The Indian Express quoted Gujarat Additional Chief Secretary (Home) Raj Kumar as saying, "The 11 convicts have served a 14-year sentence in total. According to law, a life term means a minimum period of 14 years after which the convict can apply for remission. It is then the decision of the government to consider the application. Based on eligibility, prisoners are granted remission after the recommendation of the prison advisory committee as well as district legal authorities."
Further explaining why men were freed, he said, "Among the parameters considered are age, nature of the crime, behaviour in prison and so on…The convicts in this particular case were also considered eligible after considering all the factors since they had competed for 14 years of their life term."
The fact that the nature of crime was taken into account and yet the convicts were freed, is shocking to say the least, and has sparked outrage on social media.
Read the story of Bilkis Bano who is victim of Gujarat Genocide 2002.

Her 14 relatives were killed including her 3.5-year-old daughter and 1 day old niece.

She was pregnant but she was raped by those people who were KNOWN to her.

Killers were her neighbors.

1/2 pic.twitter.com/2S7unAAwfe

— Gabbar (@Gabbar0099) August 15, 2022
It was lost on no one that the release came on Independence Day, and that too after the Prime Minister made an appeal to people to people to respect women.
हाथी के दांत खाने के और दिखाने के और #BilkisBanoCase https://t.co/xsFwd2D2iA

— Gursharan Sandhu (ਕਿਸਾਨ ਤੇ ਮਜਦੂਰ) (@gurshar28231201) August 16, 2022
Shortly after their release, videos of the men being facilitated outside the prison by people who were probably members of the family began circulating on social media.
2002 बिलकिस बानो गैंगरेप मामले में आजीवन कारावास कि सज़ा काट रहे सभी 11 दोषियों को आज गोधरा उप जेल से रिहा कर दिया गया… pic.twitter.com/U7uZJ5tuPs

— Ashraf Hussain (@AshrafFem) August 15, 2022
How did this happen?
One of the convicts Radheshyam Shah had approached the Gujarat High Court seeking remission of sentence, but the court dismissed his plea stating the appropriate government to consider his plea under sections 432 and 433 of the Code of Criminal Procedure, was Maharashtra and not Gujarat.
Readers would recall that though the trail had originally started in Ahmedabad, it had been moved to Mumbai after Bano expressed concerns about witness intimidation and evidence tampering.
After the Gujarat HC dismissed his remission application, Shah moved SC, and the apex court ruled in May that Gujarat was the appropriate state to examine his plea.
A news agency reported that a few months ago, a committee had been formed to look into the possibility of setting the men free. Panchmahals collector Sujal Mayatra was quoted as saying, "A committee formed a few months back took a unanimous decision in favour of remission of all the 11 convicts in the case. The recommendation was sent to the state government, and yesterday we received the orders for their release."
Brief background of the case
Bilkis Bano and her family had been attacked in Randhikpur village near Ahmedabad on March 3, 2002. In the particularly brutal attack, 14 members of her family were killed including Bano's two-and-a-half-year-old daughter whose head was smashed on a rock! Bano, who was over five months pregnant, was gang raped.
After Bano approached the National Human Rights Commission (NHRC), the Supreme Court ordered a probe by the Central Bureau of Investigation (CBI). The accused were arrested in 2004 and the trial originally began in Ahmedabad. However, Bano expressed concerns about witness intimidation and evidence tampering and the case was transferred to Mumbai in August 2004.
In January 2008, a special CBI court convicted 11 people in the case and sentenced them to life imprisonment. But seven people including policemen and doctors were acquitted. In 2017, the High Court upheld the conviction of the 11 people. The court also raised important questions about the role of five policemen and two doctors accused of not performing their duty and tampering with evidence, and set aside their acquittal.
Injustice upon injustice
On April 23, 2019, the State was ordered to pay Bano not only compensation worth Rs 50 lakh, but also give her a job and accommodation. But despite multiple reminders and orders to provide Bano what is owed to her, the government allegedly failed to fulfil its obligations until pressured to do so by the apex court. It may be recalled that it was only after an order by the Supreme Court on September 30, 2019, to pay Bano compensation within two weeks, that the amount was released to her.
But then it appeared that the government was trying to shortchange her for the rest. Instead of accommodation, Bano has been allotted a 50 sq meter plot in an area earmarked as a garden zone. Instead of a regular government job, she has been offered a contract-based peon's job on a particular project with the Irrigation Department!
This is why, in October 2020, Bano moved an interlocutory application before the Supreme Court stating she was not satisfied with the manner in which the State had complied with the court's order. A bench comprising Chief Justice SA Bobde, and Justices AS Bopanna and Ramasubramanian, then directed Bano to approach authorities and seek what is due to her. Bano thus withdrew her application with liberty to make a representation.
Before that, in July 2020, some of the accused who were out on parole, allegedly assaulted and attempted to intimidate a witness in the case. This after the witness tried to prevent them from assaulting two women in a separate matter.
Related:
Bilkis Bano case: Is the Government trying to hoodwink the SC on compensation?
Bilkis Bano case: SC directs Guj gov't to pay compensation in 2 weeks
Bilkis Bano case accused allegedly threaten witness!
Will Use the Compensation for Battles of Other Sisters: Bilkis Bano
Exclusive: Interview with Bilkis Bano's lawyer, Ms Shobha
Reparation for Violence: 50 lakhs awarded to 2002 Rape Survivor Bilkis Bano by SC