The Supreme Court has directed the state of Gujarat to release compensation of Rs 50 lakhs to Gujarat genocide and gang rape survivor Bilkis Bano. The SC also pulled up the Guj gov't for not complying with its previous order to do the same.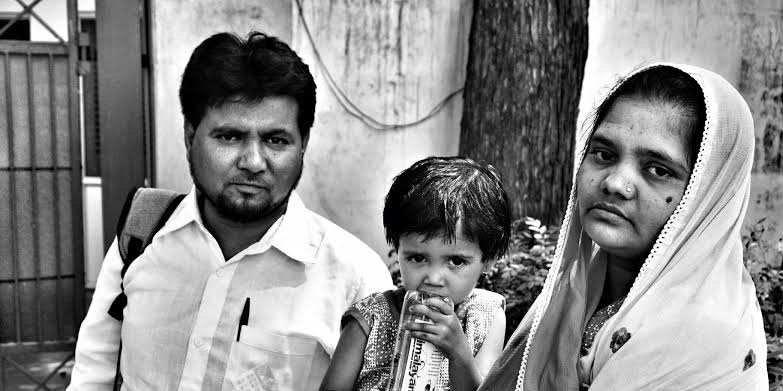 But shockingly, the Guj gov't claimed compensation was not released because they want to file a review petition against that order! Declining any review a bench comprising Chief Justice Ranjan Gogoi, SA Bobde and S Abdul Nazeer, on Monday, ordered the Guj gov't to release the compensation amount in two weeks.
In its April 2019 order, a bench comprising of Chief Justice of India Ranjan Gogoi and Justices Deepak Gupta and Sanjiv Khanna had directed the Gujarat gov't to provide compensation to the tune of Rs 50 lakhs, a government job as well as accommodation to Bilkis Bano. This order was made after Bilkis Bano turned down a measly compensation of Rs 5 lakhs offered by the Guj gov't. But the Guj gov't did not act on the SC order that increased the compensation amount, prompting Bano to file a contempt petition.
Brief background of the case
Bilkis Bano and her family had been attacked in Randhikpur village near Ahmedabad on March 3, 2002. In the particularly brutal attack, 14 members of her family were killed including Bano's two and a half year old daughter whose head was smashed on a rock! Bano who was over five months pregnant was gang raped.
In 2008, a special court convicted 11 people in the case and sentenced them to life imprisonment. But 7 people including policemen and doctors were acquitted. In 2017, the High Court convicted five policemen and two doctors under charges of not performing their duty and tampering with evidence. The Supreme Court upheld the conviction of four of them, while one person did not appeal.