The Supreme Court's ban on Tamil Nadu's bull-taming sports, Jallikattu, has seen an eruption of spontaneous protest by hundreds of thousands of people, who gathered at Chennai's famous Marina Beach earlier this week.Among those who have opposed the ban are celebrities and politicians cutting across party lines. On Friday, Oscar-winner musician, AR Rahman, too observed a day-long fast to express his solidarity to those demanding an immediate revocation of ban.
Amidst raging agitation, which has remarkably been peaceful, a senior BJP functionary from Tamil Nadu tweeted allegedly to communalise a movement, which has so far received overwhelming supports from people belonging to every faith in the state.
H Raja, whose Twitter bio says he's a national secretary of the BJP, desperately sought to create a communal tension through his tweet, which blamed Muslims for an alleged death of a student.
He wrote, "Student Vignesh vasudevan was brutally attacked by muslims participating in Jallikattu agitation for holding National flag. I condemn this."
As expected, his tweet evoked unprecedented reactions from social media users. But to his utter shock, almost everyone condemned the politician from the saffron party for communalising an agitation that has been bereft of any religious overtone up until now.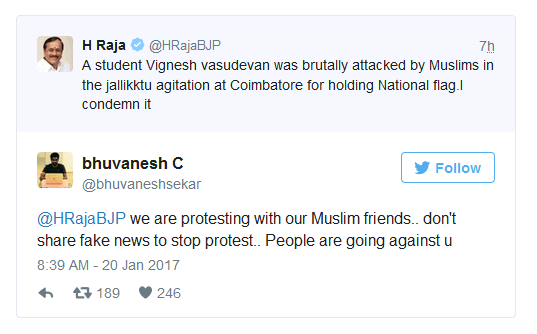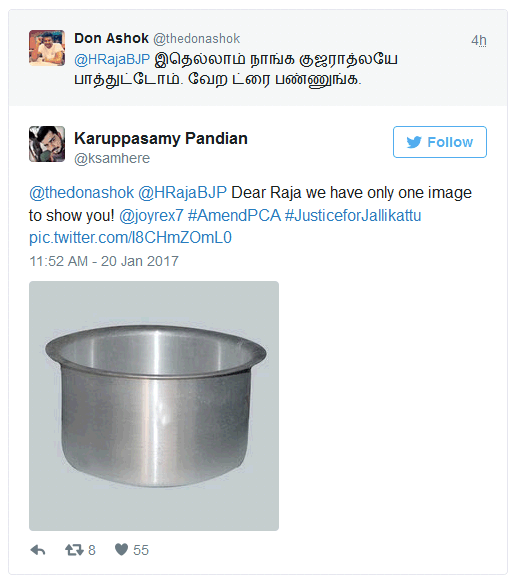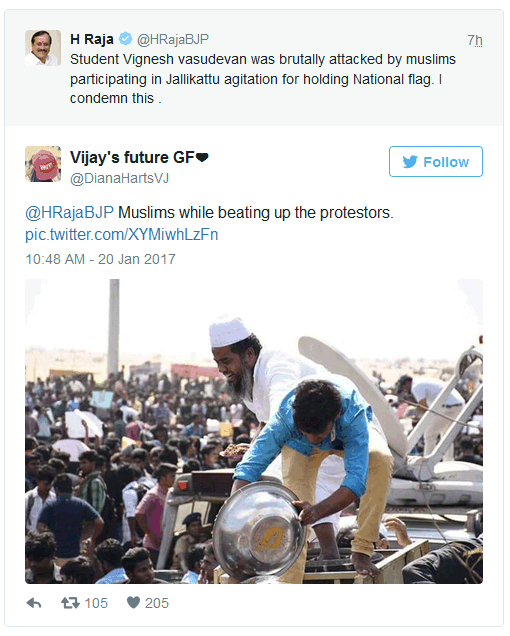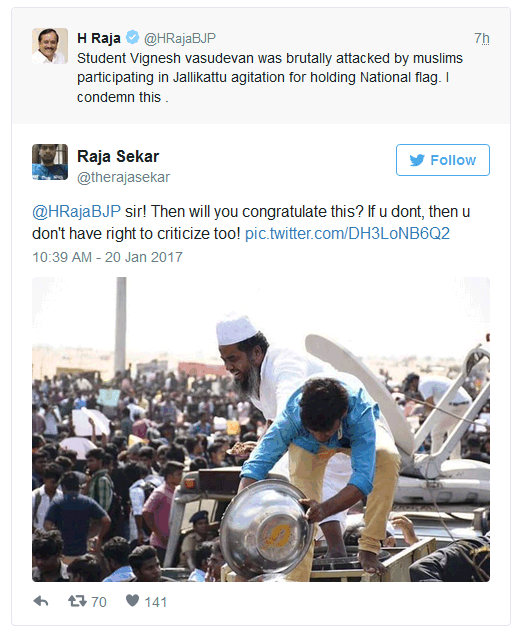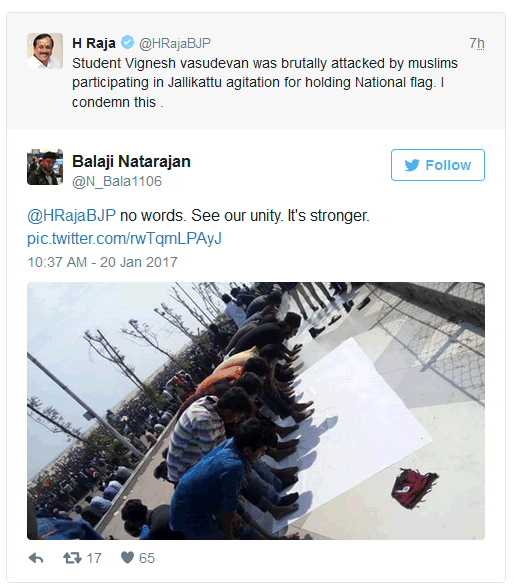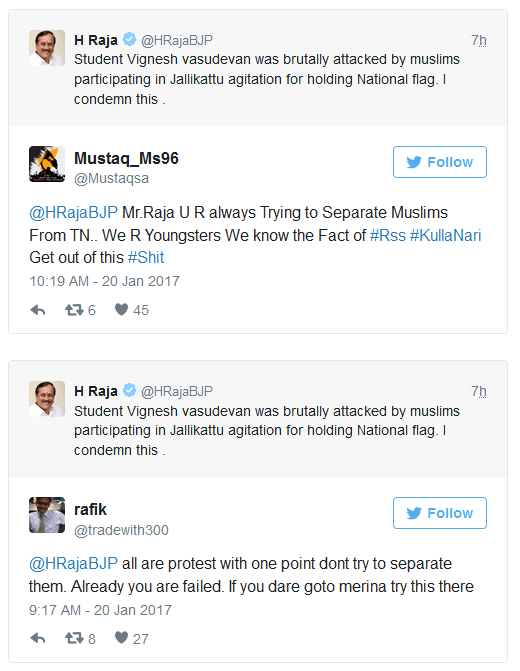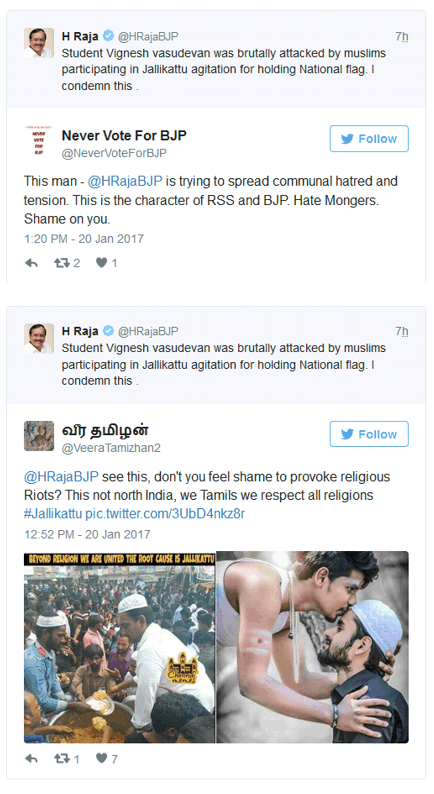 BJP has been accused of resorting to fake propaganda by inciting communal hatred allegedly to extract electoral mileage in Tamil Nadu, where the party has long struggled to gain grounds.
In June last year, some BJP supporters had attempted to create social media frenzy by wrongly blaming a Muslim for the brutal murder of Chennai techie, Swathi. Among those who had posted extremely dangerous tweets based on fake propaganda were a Twitter troll followed by Prime Minister Narendra Modi and former Bollywood singer, Abhijeet.
When challenged, Abhijeet had abused and issued threats to journalists including Janta Ka Reporter's editor-in-chief, Rifat Jawaid. He was later arrested by Mumbai Police.
Swathi's murder accused, arrested by Chennai Police was later identified as Ram Kumar.
The BJP's performance in the last year's assembly elections was quite abysmal with most of its candidates having lost their deposits and the party had failed to even open its account in the 235 seats assembly.
Courtesy: Janta Ka Reporter