As many as 170 types of weapons worth around Rs 1.86 lakh were seized by the police.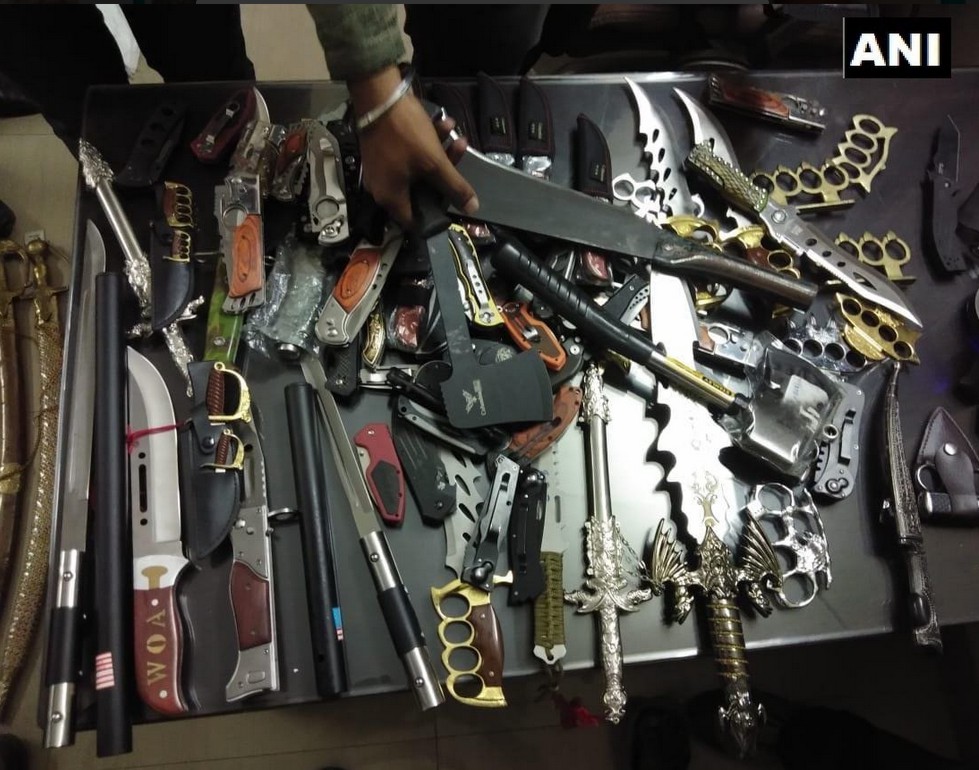 Thane: Weapons including guns, swords, machetes and knives were recovered from the shop of a BJP leader in Maharashtra's Thane.

Dhananjay Kulkarni (49), vice-president of the Dombivli unit of the BJP, was arrested on Tuesday and 170 weapons seized from his shop, including 10 choppers, an airgun, 62 pistols, 38 button knives, an axe and other sharp weapons worth Rs 2 lakh, said the Thane crime branch.

The weapons were recovered in a raid conducted by the Kalyan Crime Branch. He was sent to judicial custody after being produced at Kalyan Court.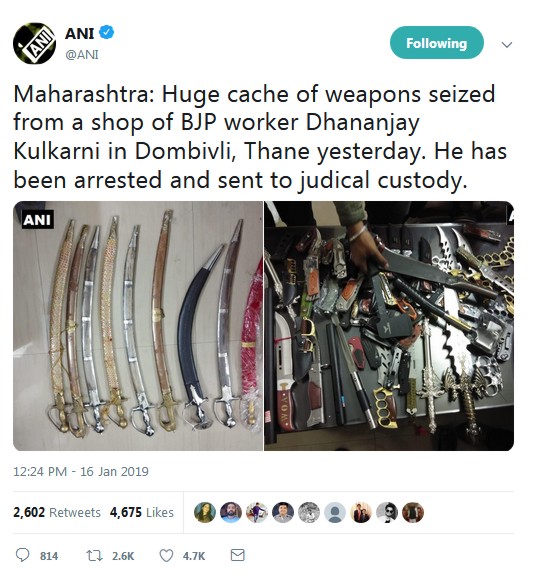 Kalyan Crime Branch conducted the raid early Morning Wednesday on the shop of the BJP leader leading to the recovery of a huge arsenal from the premises. Weapons worth around Rs 1.86 lakh were seized by the police.

"Kulkarni owned a ground floor store at Arihant buildings in Tilak Nagar, Dombivali. The shop, Tapasya House of Fashion, was also a shop for illegal weapons, we had received information," said a senior officer.

Kulkarni had allegedly bought the weapons from Crawford market in Mumbai and from dealers in Punjab and Rajasthan, police said. "We sent a decoy customer on Monday night, who confirmed the presence of illegal weapons in the shop. We raided the shop on Tuesday and arrested Kulkarni. He claims that he was selling the weapons because he wanted to make money quickly to pay off loans," said an officer. Kulkarni allegedly took a loan for his garment business among other personal loans, a report said.