A five-member Samajwadi Party delegation that visited Saharanpur to investigate the violence happened in the city on April 20 has alleged that Saharanpur MP Ram Lakhanpal Sharma asked the police to fire on the Muslims.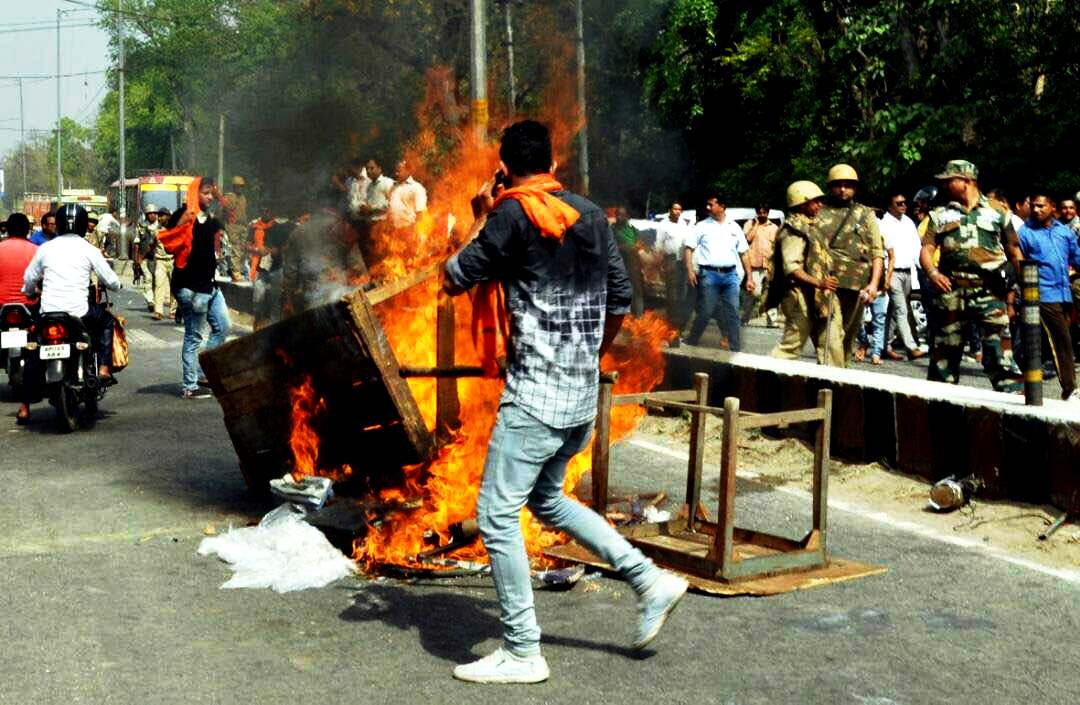 According to the delegation, Sharma said, "Fire on these pigs (Muslims). I am the captain here and I am ordering you. I have the government in the state now."
This allegation was confirmed by some of our police sources, while other sources were unable to recall the exact words of MP as it was chaotic all around.
SP delegation also alleged that when the police force did not follow the orders of Ram Lakhanpal Sharma, his younger brother Rahul Lakhanpal Sharma grabbed the collar of some officers on the spot and threatened them.
That was the moment when MP, his brother, and their supporters started violence against Police officials.
On April 20, MP Ram Lakhanpal Sharma and his supporters carried out a procession in 'respect' of B R Ambedkar in Saharanpur, even after the administration denied them giving the permission to carry out the procession.
When the procession march entered the Dudhali village which has more than 85 percent populations of Muslims and 15 percent of Schedule Castes, the BJP members started passing derogatory comments against the Muslim community.
When police tried to intervene, the matter got worse and participants of the march started torching vehicles and public property
SP delegation, however, also claimed that the Police took action after SP MLA Sanjay Kumar Garg informed the then DGP Javeed Ahmad. But Police took Suo moto action against rioters as is evident from local sources and police claims.
Courtesy: Two Circles