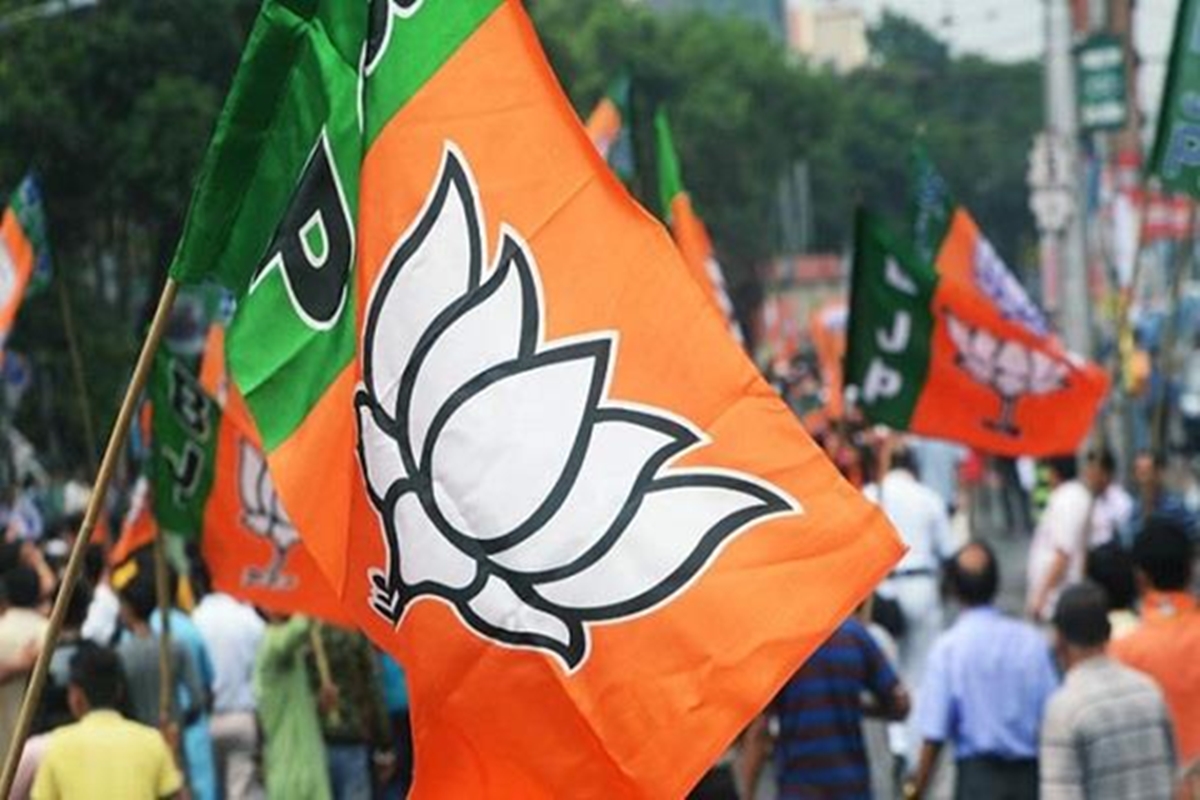 Panchayat Samiti and Zilla Parishad elections were held across Rajasthan in November-December 2020, and the BJP has dealt a body blow to the Congress that runs the state government winning in strongholds of Congress leader Sachin Pilot and state Congress chief Govind Singh Dostara.
Polls took place in Ajmer, Banswara, Barmer, Bhilwara, Bikaner, Bundi, Chittorgarh, Churu, Dungarpur, Hanumangarh, Jaisalmer, Jalore, Jhalawar, Jhunjhunu, Nagaur, Pali, Pratapgarh, Rajsamand, Sikar, Tonk and Udaipur.
4,371 Panchayat Samiti seats went to polls and the BJP has won 1,989 seats so far. Congress is trailing behind with a tally of 1,852. The biggest blow came in Dostara's backyard in Laxman Garh Panchayat Samiti where the BJP won 13 out of 25 seats.
Out of a total of 636 Zilla Parishad seats that went to polls, results have been declared for 635, with BJP winning 353 and Congress 252. CPI (M) won two seats and independents 18. BJP has made significant gains in Ajmer, Bhilwara, Chhitorgarh, Churu, Jhalawar, Rajsamand, Tonk and Udaipur.
Former BJP member Hanuman Beniwal who floated his own party Rashtriya Loktantrik Party (RLP) has emerged influential in Nagaur. RLP is a BJP ally. Meanwhile Bharatiya Tribal Party (BTP) has beaten both, BJP and Congress in Dungarpur.
BJP is losing no time in attributing the party's victory to the confidence of farmer's in Prime Minister Narendra Modi.
राजस्थान में पंचायती राज और जिला परिषद चुनावों में प्रदेश के ग्रामीण क्षेत्र की जनता, किसानों व महिलाओं ने भाजपा में जो विश्वास प्रकट किया है, इसके लिए मैं उनका आभार व्यक्त करता हूं। यह जीत गांव, गरीब, किसान और मजदूर के प्रधानमंत्री श्री @narendramodi जी में विश्वास का प्रतीक है।

— Jagat Prakash Nadda (@JPNadda) December 9, 2020
भाजपा की जीत ऐसे समय में हुई है, जब प्रधानमंत्री नरेन्द्र मोदी सरकार की किसानों के प्रति कल्याणकारी नीतियों के खिलाफ राजस्थान की कांग्रेस सरकार भारत बंद का समर्थन कर रही थी एवं भाजपा प्रदेश कार्यालय के दफ्तर पर अशोक गहलोत के गुण्डे पथराव कर रहे थे : @DrSatishPoonia

— BJP Rajasthan (@BJP4Rajasthan) December 9, 2020
Congress meanwhile appears to have suffered due to infighting between senior party leaders, with some political watchers blaming the cold war between Sachin Pilot and Chief Minister Ashok Gehlot for the party's poor performance.
Meanwhile, this victory is a shot in the arm for the BJP that has fared poorly in Uttar Pradesh and Maharashtra local body elections recently.
Related:
Who will have to eat humble ghewar in Rajasthan now?
Vanquished in Varanasi: BJP suffers embarrassing defeat in Modi's bastion!
BJP trounced in Maharashtra MLC elections, but surges in Hyderabad