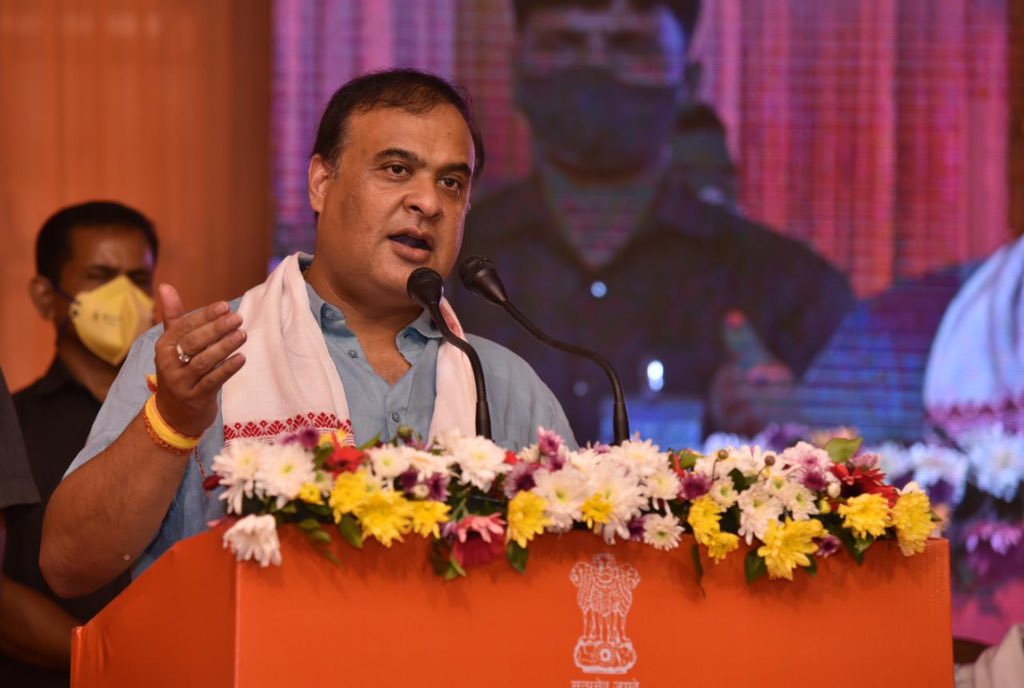 November, 6, 2020: "The government will prepare NRC once again if BJP comes to power in Assam in 2021," announced Himanta Biswa Sarma, Assam Minister for Finance, Health and Education, and someone viewed as one of the most powerful people in the state government. It is noteworthy that the National register of Citizens (NRC) was first prepared in 1951 and then updated recently under the supervision of the Supreme Court. The final NRC was published on August 31, 2019, but the government of Assam hasn't accepted it.
Sarma was speaking to media-persons on the sidelines of a government meeting in North Guwahati. He alleged, "Prateek Hajela, the then NRC state coordinator fundamentally prepared a faulty NRC which is not acceptable to the government of Assam. So, we are demanding sample re-verification of 20% names included in bordering districts with Bangladesh and 10% in other districts. As the matter is pending in Supreme court, BJP government will prepare a new NRC if it comes to power in 2021."
The minister added a dangerous communal hue to his allegations saying, "Defeat of Mughals couldn't be attained during preparation of NRC, because of the faulty acts of Prateek Hajela. He engaged people in NRC works, who are themselves doubtful citizens. So, after BJP comes to power in 2021, it will prepare a new NRC once again."
The minister alleged that "thieves have acted as police there" thus insinuating that government employees belonging to the Muslim community were misusing their power in Muslim dominated Dhubri and Barpeta districts.
Before publication of the final NRC, the government of Assam filed a petition demanding re-verification of 20% in bordering districts and 10% other districts of the names included in the final draft NRC, which the supreme court rejected. Thus, the BJP leaders and ministers, who were enthusiastic about NRC after publication of final draft NRC, are now maligning the final NRC, as the number of exclusions is not high enough to meet their expectations.
When the final draft NRC was published on July 31, 2018, about 40 lakh people were dropped from it. Shortly after than on August 2, 2018, the then President of BJP and Rajya Sabha member, Amit Shah had said on the floor of Parliament that the BJP government had identified 40 lakhs of illegal Bangladeshis through NRC.
As after publication of the final draft NRC, there were provisions for submission of Claims and Objections applications. While claims for inclusion could be filed by those who had been excluded, anybody could file an objection against anyone whom they felt were included without proper documents. After mutation of reclaim and objections final NRC was published on August 31, 2019, where over 19 lakh people were excluded and names of 3.11 crore people were included.
It is noteworthy that the NRC authorities have failed to issue reasons for rejection for the last one year and two months, leading many to believe that a large number of people may have been excluded from the final NRC due to biases and communal agenda. It may be mentioned that the process of issuing reasons for exclusion had to be started by NRC authority just after a week of publication of the final NRC.
Now the BJP leaders and ministers are alleging that names included in the final NRC are not acceptable to them only because the number of exclusions is way below their expectations. But it is noteworthy that other than Original Inhabitants (OI) or Indigenous People who were not required to jump through bureaucratic hurdles, everyone else's name and corresponding documents underwent as many as 19 checks and balances before being included in the NRC. So, the theory of Himanta Biswa Sarma that "thieves acted as police in the process of NRC" is completely false, fabricated and malicious propaganda.
The statement also completely flouts the authority of Supreme Court of India, as it has already rejected the application of the Assam Government on re-verification. NRC, which was completed under direct supervision of the honourable Supreme Court of India, and if anybody openly stands against it, perhaps it should be treated as contempt of court.
Related:
Assam NRC: 10,000 names could be deleted from the final list!
Assam BJP stirs the communal pot again!