Senior BJP leader Vinay Katiyar today triggered a controversy by saying they were "more beautiful women star campaigners than Priyanka Gandhi."
Priyanka is one of the star campaigners of Congress for the upcoming Uttar Pradesh Assembly elections and has also played an important role in forging an alliance between Congress and SP.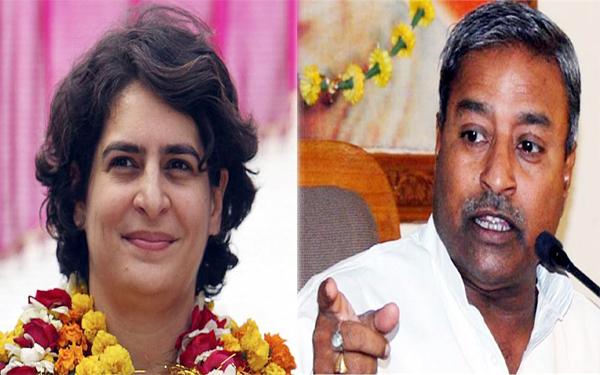 To a question, the BJP's firebrand leader said, "It doesn't matter…there are girls and women who are more beautiful than her (Priyanka) and are also star campaigners.
"Some of them are artists and heroines…they are more beautiful than her," he said.
Later talking to reporters, Katiyar tried to downplay his remarks saying it was an internal matter of Congress as to whom they want to appoint as their campaigner.
But, he added that if Congress is under the impression that they have the beautiful face of Priyanka for campaigning then to counter they also have many beautiful faces which BJP may ask to campaign for party.
However, he said "..It is wrong and unfair to compare beauty with capability but Congress is doing this."
Katiyar's own name is missing from BJP's campaigners' list for the state assembly elections, despite the fact that he hails from Uttar Pradesh.
Courtesy: Janta Ka Reporter