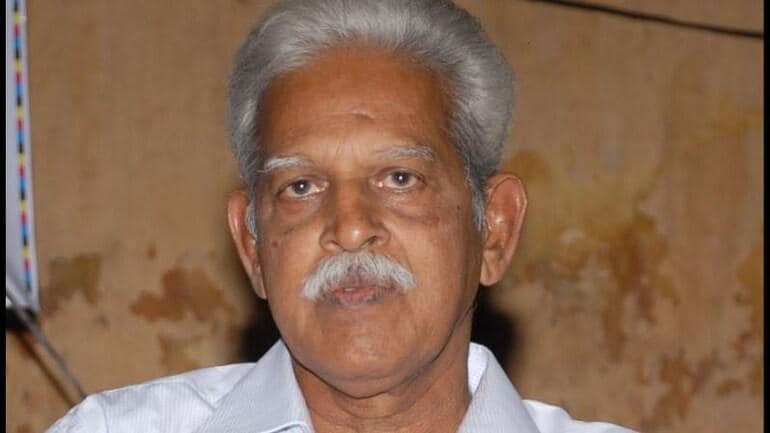 The Bombay High Court has further extended Dr. Varavara Rao's time to surrender to National Investigation Agency (NIA) until October 28, as his application to extend his medical bail remains pending before the court. The bench of Justices Nitin Jamdar and Sarang Kotwal have agreed to hear his application on October 26.
In his application Rao has sought to extend the temporary bail granted to him on medical grounds for a period of 6 months in February, and has also sought permission to stay in Telangana in his home where he can be taken care of by his family, as staying in Mumbai was proving to be expensive for him.
Rao has stated that apart from his neurological issues, he also suffers from lacunar infarcts (dead brain tissue) due to arterial blockages in the brain and has been recommended cataract surgery for his eyes.
Rao was granted temporary bail owing to his deteriorating health condition in February for a period of 6 months. In his plea he has mentioned that it is very difficult for him staying with his 72-year-old wife in Mumbai, away from his home, as the same is unaffordable in terms of living expenses and health services.
It is pertinent to note that out of all the accused in Bhima Koregaon case, Rao is the only one who has been granted such temporary bail, while others continue to languish in prison. Fr. Stan Swamy who was 84 years of age, died on July 5 in his many attempts to seek freedom from jail.
In February, the Bombay High Court had granted medical bail to Rao owing to his deteriorating health in the past one year, and while also taking into consideration his advanced age.
The NIA has opposed Rao's plea stating that the medical reports do not disclose any major ailment necessitating him to take treatment in Hyderabad, and that any modification to the earlier order will destroy the basis on which it was passed. However, it may be pointed out that the court, while granting bail in February, had noted that Rao suffered from cerebral atrophy and bouts of delirium induced by old age, and had noted that Rao would face acceleration and intensification of ailments if he continues to remain in custody and even though the Hospital had cleared him for discharge, the court had still taken the view that condition of old age, sickness, infirmity and multiple health ailments suffered by him indicate that his continued custody would be incompatible with his health conditions.
The application will be now heard on October 26.
The order may be read here:
Related:
95% pendency of trial of UAPA cases, 85% cases pending investigation: NCRB report
Bombay HC extends Varavara Rao's time to surrender to custody until Sept 25