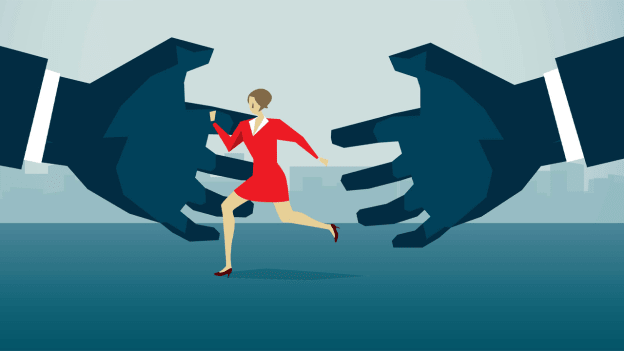 Justice Gautam Patel has set out guidelines for the Sexual Harassment of Women at the Workplace (Prevention, Prohibition and Redressal) Act, 2013 (POSH Act) and Rules, which include protecting the identities of the parties, and restriction on reporting of judgments without approval.
Justice Patel said, "It is imperative to protect the identities of the parties from disclosure, even accidental disclosure, in these proceedings. This is in the interest of both sides. There appear to be no established guidelines so far in such matters."
The court has directed that:
1. The order sheet will not have the name of the parties;
2. In the body of any order, there will be no mention of any personally identifiable information such as email ids, mobile or telephone numbers, addresses etc. No witness's names will be mentioned, nor will their addresses be noted;
3. Orders/judgments on merits under the POSH Act will not be uploaded;
4. All orders and judgments will be delivered in private, that is to say, not pronounced in open court but only in Chambers or in-camera.
Justice Patel further recorded in his order, "Both sides and all parties and advocates, as also witnesses, are forbidden from disclosing the contents of any order, judgment or filing to the media or publishing any such material in any mode or fashion by any means, including social media, without specific leave of the court."
The court also directed that the registry will not permit anyone other than the Advocate-on-Record with a current and valid Vakalatnama to take inspection or copies of any filing or order. He also said that the entire record is to be kept sealed and is not to be given to any person without an order of the court. "Witness depositions will not be uploaded under any circumstances", said the court.
Lastly, the court has also warned people and media persons of contempt, if the guidelines are not strictly complied with.
Concerns from the order
While privacy is a fundamental right and must be protected against impingement, public awareness of the outcome of such cases cannot be ignored. The order encourages censorship in the name of identity protection.
Other kinds of proceedings related to sexual crimes before lower courts, Special POCSO courts, fast track courts do not require the courts permission for reportage. If such criminal hearings of rape and other offences under Indian Penal Code and the Protection of Children from Sexual Offences (POCSO) Act, 2012, are allowed to be reported, this exception only for POSH cases is needless.
By preventing both sides from mentioning details of an order or speaking about it in the media or social media, the guidelines hinder one's freedom of expression. Since such guidelines shield someone's identity, there is a likelihood that serial offenders may misuse this and can also lay grounds for defamation suits against women. The case of Mobashar Jawed Akbar vs Priya Ramani (Complaint case number 5 of 2019), is a recent example where the former politician had filed a criminal defamation case against the journalist who levelled sexual harassment charges against him.
Access to records creates another problem. The court has directed the registry to not provide case records to any person apart from lawyers, and the entire record is to be kept sealed and is not to be given to any person without an order of the court. This direction will not allow companies' human resource departments to carry out background checks before hiring an individual.
If the entire intention behind the guidelines is to minimise false cases, it is inadequate since the same shield of anonymity is not allowed for other serious charges like rape under the Indian Penal Code, sedition or any anti-terror and preventive detention laws.
Locking away information about a convicted sex malefactor, defeats the purpose of such legislations that are meant to aid the survivors.
The order of the Bombay High Court as also the Order of the Delhi Court in Mobashar Jawed Akbar vs Priya Ramani may both be read here:
Related:
391 complaints of sexual harassment at workplace received from Central Ministries: Government
I feel vindicated: Priya Ramani acquitted in MJ Akbar defamation case
On Akbar and the #MeToo Movement
Delhi HC upholds dismissal of Judge for workplace sexual harassment