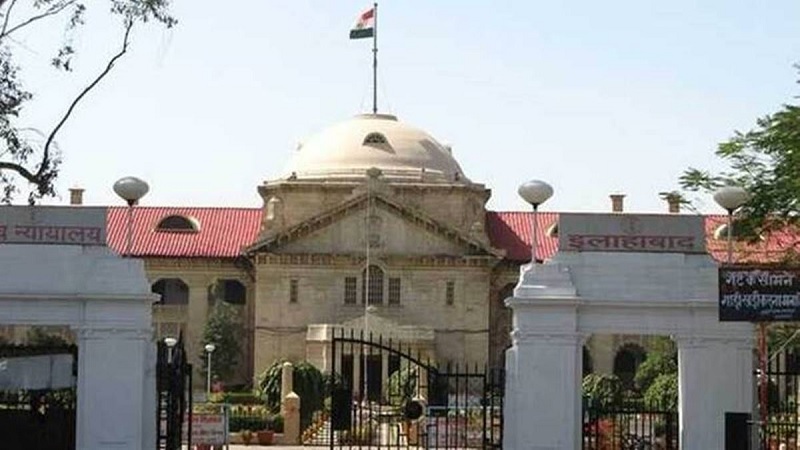 Image Courtesy:indianexpress.com
The Uttar Pradesh Government informed the Allahabad High Court on February 2 that it had decided to drop the proceedings against farmers with tractors who were earlier issued notices to furnish exorbitant personal bonds in the wake of farmers' protests.
The court noted, "Today, Sri V.K. Shahi, learned Additional Advocate General for the State of U.P. has informed the Court that notices were issued to 162 persons for executing the bond of Rs.10 lacs and two sureties of the like amount out of which 43 persons have appeared in the matter and on the basis of fresh challan report, the proceeding against all the persons have been dropped, as there is no further apprehension to breach of peace or disturbance of public tranquillity."
The Division Bench of Justices Ramesh Sinha and Rajeev Singh also noted that the Counsel for the State "could not justify" the acts of the Sub-Divisional Magistrates (SDM) of various divisions working under the District Magistrate, Sitapur for issuing notice to farmers for furnishing personal bonds.
The Bench took the matter into consideration and remarked that "the District Magistrate Sitapur and the SDMs working under him shall be cautious in passing orders in any proceedings of such a nature calling upon the persons to execute personal bond and sureties and their orders, act and conduct should not be such which reflects arbitrariness and against the principles of natural justice."
On January 19, notices were issued under Section 111 of the Code of Criminal Procedure asking farmers to furnish personal bonds in the range of Rs 50,000 to Rs 10,00,000 (Rupees fifty thousand to ten lakh) and two sureties for the like amount on the basis of apprehension of breach of law and order amid protests.
Thereafter, the notice was challenged in the court and according to LiveLaw, the plea stated that the notices that have been issued by District administration of Sitapur to farmers were "causing them financial hardship and not allowing them to move freely from their dwelling place".
The same Bench, on January 25, questioned the State Government over the reason behind such a notice. The Bench said, "Considering the averments made in the present writ petition and notices, which have been issued to the farmers, who are tractor owners, we deem it appropriate to call instructions from the State authorities as to under what circumstances such an exorbitant amount of personal bond and two sureties have been asked to furnish to them".
Finally, the court decided to dispose of the matter yesterday (February 2) as the state counsel assured the Bench that he shall instruct the District Magistrate Sitapur-respondent No.2 "to be careful in future while any such proceedings are initiated so that no unnecessary harassment is caused to any person and further to instruct the SDMs working under him."
The order may be read here:
Related:
Ensure safety of protesting farmers, stop propaganda against Sikhs: Plea in SC
Budget Session: How the Centre justified farms laws in Lok Sabha
Gov't will not compensate families of farmers who died during protests: MHA