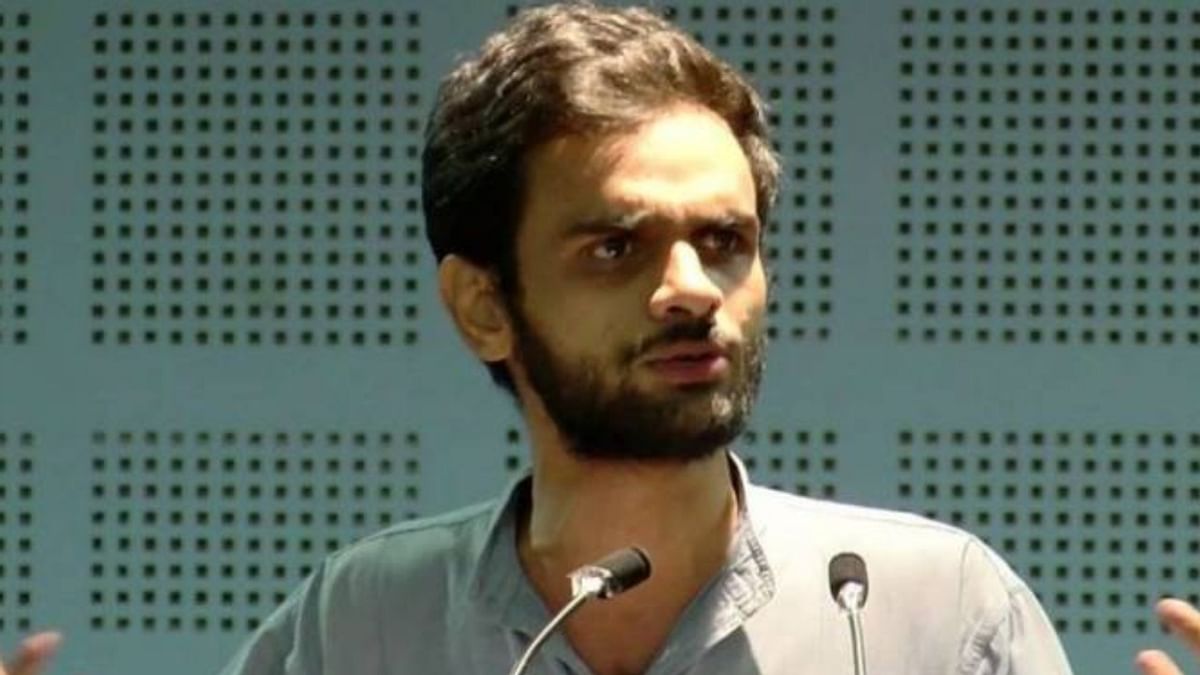 After being told by court the Tihar Jail Superintendent will now have to allow undertrail activist Dr. Umar Khalid to move freely out of his cell. The jail authorities have also been directed to give him books and warm clothes as needed. The directions were issued on Friday, October 23.
Activist Dr. Umar Khalid, is an undertrial lodged at Delhi's Tihar Jail after he was arrested at midnight on September 13-14, for his alleged role in what the Delhi Police has deemed a "conspiracy" it claims led to the Communal Delhi Riots of February 2020. Khalid was arrested under the Unlawful Activities Prevention Act (UAPA) by the Crime Branch, Special Cell of Delhi Police.
The conditions and treatment in jail had forced Khalid to bring the issue to the Court's notice which has now directed the police to "allow" him to move out of his cell and ensure that he is "treated like other prisoners." Khalid had also requested books, and also asked for warm clothes as there is a chill in the air and winter is approaching fast, which the court allowed.
The directions were given in the course of a hearing of an Application by Delhi Police which sought for extension of remand of Khalid by a period of 30 days, reported Live Law. The judicial remand has also been extended till November 20, 2020.
Delhi Court extends judicial remand of Umar Khalid and Sharjeel Imam to 20th November, 2020. Can you call a country democratic where people are languishing in jails for months just for protesting against an anti muslim, anti constitutional, and an anti minority law?

— Nabiya Khan | نبیہ خان (@NabiyaKhan11) October 23, 2020
In the previous hearing, Khalid who was produced virtually before the Court had informed Judge Randhir Jaswal that the jail authorities "were not allowing him to step out of his cell" and it was like being "in solitary confinement". The Judge had asked the Jail Superintendent to appear before the court. During Friday's hearing, the Superintendent told the Court that "rules and regulations were being followed" and that Khalid was not being confined to his cell in the garb of security being provided to him" stated Live Law. However, advocate Trideep Pais, appearing on behalf of Khalid, informed the Court that "Khalid was being treated as a zoo animal on display where others could see him and he could see others, but not be allowed to venture out of his cell" added the report.
"Covid-19 is for everybody. Umar Khalid is not to be treated with any discrimination and that is what is happening here. Is he a zoo animal on display that others can see him and he can see them? Why can't he be treated as a normal person,", asked Pais.
The Judge then enquired from the Superintendent the timings pertaining to cells being open, to which he was informed that from sunrise to 12 and then
and then from 3 to sunset, reported Live Law. Dr. Khalid was then asked whether he was allowed out of his cell to which he submitted, "After I brought the grievance before the Court, I was allowed outside. The Superintendent came to meet me and himself brought me out. But, before that, there were long periods when I was not allowed out. There was in fact an order which stated that I would not be allowed at all. But after yesterday, things have gotten better".
On October 22, 2020 Umar Khalid had told the Delhi Court, "Jail authorities won't let me step out of the cell". Khalid made the complaint when he was virtually produced before Additional Sessions Judge Amitabh Rawat of Karkardooma Court. Khalid said that other people were barred from speaking to him as though he was in "solitary confinement." He conceded that he had previously asked the Court for adequate security because of his "ideological differences and dissenting opinion" which the judiciary had duly ordered. However, he argued that "security cannot be such that I am not allowed to step out of my cell." When he complained to the Jail Superintendent, Khalid was let out of his cell for 10 minutes only. Then the Court had also warned jail authorities from punishing an undertrial for expressing his grievances. He had informed the Court that the Superintendent had insured that he would be allowed out for some time as the reaction of other prisoners needed to be gauged. The Judge, after noting this, had asked the Superintendent to personally take a stock of the situation and to ensure that the same was not repeated.


Related:
Umar Khalid alleges forced solitary confinement by jail authorities
Umar Khalid arrest: Court told Delhi Police that no person can be detained without being informed about the grounds of arrest
10 times Umar Khalid inspired Indians