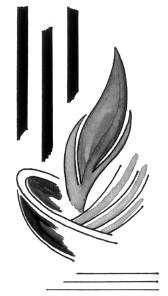 Kuldeep Singh, Police Inspector, Jinjar village, Memdavad, Kheda
Jinjar village in Memdavad taluka of Kheda district has about 150 Muslim houses and 40 Hindu houses. It is the only Muslim predominant village in the area, surrounded by Hindu villages on all sides. As a result, it became an important village, both
for Muslims who sought refuge from trouble in their own villages and for Hindu fanatics who wanted to spread communal poison. However, Jinjar remained calm, due mainly to the efforts of the village sarpanch, Moiuddin Malik.

After the Godhra incident, although there was considerable tension in the area, Malik did not think that the village would be attacked because they had good relations with neighbouring villages and their residents. However, tension was in the air and soon, well-wishers in other villages informed Jinjar's Muslims that an attack was imminent and they should take measures to protect themselves.

The Hindu residents of Jinjar were also worried, not because they expected their Muslim neighbours to turn against them but because they feared an attack from the neighbouring Hindu villages. "In a riot, who cares whether the victim is a Hindu or a Muslim?" asks Dalpatbhai Karsanbhai Solanki. Leaving the village was out of the question. "The sarpanch told us not to leave," says Jeevabhai Otabhai Bhoi, another Hindu resident. So Hindus and Muslims decided to brave it out together.

A minor attack on Friday night warned of things to come. Sure enough, the next day a mob of about 20,000 people, mainly residents of neighbouring villages, surrounded Jinjar. "We recognised many people who were leading the mob as we had known them well," says Malik. However, this did not prevent them from threatening Jinjar's residents. The villagers came out and stood together to ward off the attack. The two sides stood face-to-face within an arm's length of each other. Malik warned them that another step forward would lead to trouble. The attackers were not willing to talk or listen to reason. This standoff continued from morning till afternoon. Attempts to get police help were met with the standard response that there were no forces available.

At around 3 p.m., when it seemed as if the mob was about to attack and there seemed to be no escape, Moiuddin called Memdavad and Ahmedabad for help. Influential friends there convinced the police to come to their rescue. Inspector Kuldeep Singh was dispatched to their aid. The road to the village had been blocked with trees and boulders and it took him half an hour to cover a distance of about 10 km. When he reached there, he realised the gravity of the situation and called for additional reinforcements. Moiuddin believes that they were lucky to get a police officer like Kuldeep Singh, a brave and trustworthy man. Singh asked the villagers to help him. Fifty village lads were asked to assist PSI Goyal who was put in charge of Jinjar's safety. The BSF was posted there for three months but fortunately there was no further trouble in the village.

Muslims from neighbouring villages like Kanij and Ghodasar sought refuge in Jinjar. They were sheltered and cared for here. However, Malik did not allow this to upset village harmony. No one was allowed to talk of revenge. Hindus were cared for and protected. Even their temple was protected. The wheat distributed by the Congress party as a relief measure was shared equally with Hindu residents. Dalpatbhai is all praise for the way in which Malik handled the situation and feels that the sarpanch made all the difference.

Today the situation is completely normal and Jinjar and its residents have re-established cordial relations with the neighbouring villages. Malik says that the Hindus in these villages are now repentant and ashamed of facing him but he believes in letting bygones be bygones and moving forward.
Archived from Communalism Combat, June 2004 Year 10 No. 98, Cover Story 11