A West Australian church has opened its doors and hearts to include Muslim parishioners in its community.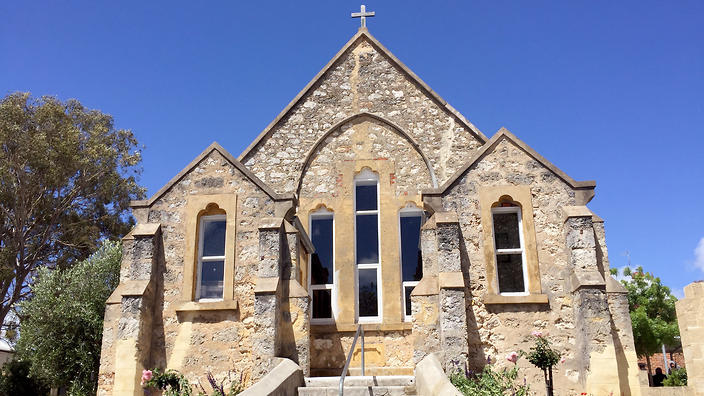 Community hall: St Paul's community hall was the original church and now hosts a variety of activities including Muslim prayers.
A search for somewhere convenient for Friday prayers has led to an unusual joining of two communities.
Every Friday, St Paul's Anglican church in Beaconsfield, just outside Western Australia's port city of Fremantle, hosts Muslim prayers in its community hall.
Fittingly, the hall was the original church.
The enterprise began shortly after Imam Faizel Chothia knocked on the door of Reverend Peter Humphris.
Mr Chothia said he had been trying to find somewhere convenient for Muslim workers to pray in the Fremantle area with little success.
"I thought to myself that it would be wonderful to pray in this beautiful church," he said.
"It certainly has the aura of the sanctity associated with prayer, it certainly is a symbol of the divine and it's the most appropriate place.
"I wasn't sure how my request would be received, but thank god for Peter."
Peter Humphris said he was delighted by the request and eager to welcome another community to the church.
Click
here
to read the full story on SBS Australia and watch Imam Faizel Chothia in conversation with Reverand Peter Humphris inside the church.