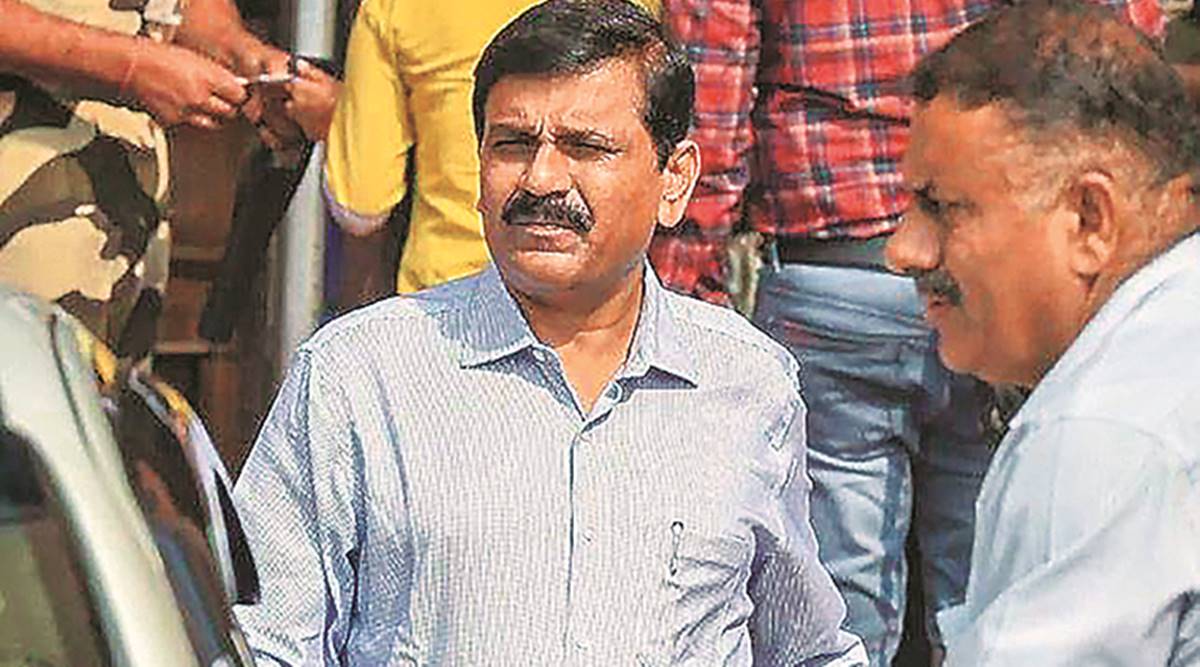 Former chief of the Central Bureau of Investigation (CBI) M Nageswara Rao's Sunday tweets blaming freedom fighters and former education ministers of India for a "distortion" of Indian history, have set the cat among the pigeons. Rao named "Maulana Abul Kalam Azad — 11 years (1947-58)"; "Humayun Kabir, M C Chagla & Fakruddin Ali Ahmed — 4 years (1963-67)"; and, "Nurul Hassan — 5 years (1972-77)", as the alleged perpetrators of the said 'distortion' and added that for the remaining years it was "other Leftists like VKRV Rao," who "were in charge of Indian mind space". Rao has alleged that there has been a "whitewashing" of "bloody Islamic invasions/rule".
It is important to note that M Nageswara Rao, a serving IPS officer, is not allowed by service rules to make political comments. However, he has also written for the RSS mouthpiece Organiser. Then, Rao had called for a 'ban on foreign funding of all NGOs'.
One of the first to call out Rao's words and conduct has been senior CPI (M) leader Brinda Karat. She has called for disciplinary action against Rao. "He should be chargesheeted for violating service conduct… for making political comments…," she told SabrangIndia.
In what could be his final service posting, Rao, is the current Director-General Home Guards, Fire Services and Civil Defence. Rao is expected to retire this year, according to a report in the Indian Express, he is due for retirement on July 31. Brinda Karat too noted the timing of Rao's tweets and said, "Maybe he is fishing for a reward post-retirement. But at the moment he is still serving and disciplinary actions should be taken, he is known to make such comments."
According to Karat, Rao making such comments on people like Maulana Azad, who are freedom fighters, shows that, "he is a man who does not understand India's Constitution and freedom struggles." She added that this was in fact "an attempt to create enemity between communities," and he should be chargesheeted for that. The fact is, that Rao has so far not been pulled up for publicly sharing pro Right Wing opinions, or accusing Muslim leaders or writing for a magazine known as a right-wing mouthpiece.
Brinda Karat said Rao was, "directly under the Prime Minister's Office," and this "shows that he enjoys the protection and patronage to be able to say this. It shows the double standards." She added that this was "an example of the vulnerability of the system." She observed that, "people who do not accept the Constitution of India can reach such high positions. He had been director of CBI for some time."
Service rules for IPS officers specify that they can write articles in publications only for scientific, cultural and literary purposes. Even such article, opinions should carry a disclaimer that these views and opinions are personal.
According to the All India Services (Conduct) Rules, 1968, "Every member of the Service shall at all times maintain absolute integrity and devotion to duty and shall do nothing which is unbecoming of a member of the Service." An important point here is under rule 1A, that states, "Every member of the Service shall maintain:- (ii) political neutrality";
There is a sub-rule, in the Conduct Rules, 1968, that states, "No members of the service shall be a member of, or be otherwise associate with any political party or any organisations which takes part in politics nor shall he take part in, or subscribe in aid, or assist in any other manner, any political movement or political activity."
The complete set of rules may be read here: https://ips.gov.in/ActsRules/Revised_AIS_Rule_Vol_I_Rule_10.pdf
M. Nageswara Rao (IPS), describes himself on Twitter as, "PS. DG, Fire Service, Civil Defence & Home Guard, GoI. Former In-Charge Director, Central Bureau of Investigation. Occasional writer. RTs not endorsement."
On Saturday, and Sunday he posted a thread on "Project Abrahamisation of Hindu Civilization" He posted, "The sustained hard work of RSS/VHP could galvanise this Re-Hinduised Hindu society leading to unprecedented growth of the BJP (From 2 MPs in 1982 to 85 in 1989 and 120 in 1991)".
Story of Project Abrahamisation of Hindu Civilization

1.Deny Hindus their knowledge

2.Vilify Hinduism as collection of superstitions

3.Abrahamise Education

4.Abrahamise Media & Entertainment

5.Shame Hindus about their identity

6.Bereft of glue of Hinduism Hindu society dies pic.twitter.com/VM4pLcKKXN

— M. Nageswara Rao IPS (@MNageswarRaoIPS) July 25, 2020
Rao listed six points: "1. Deny Hindus their knowledge, 2.Vilify Hinduism as collection of superstitions, 3. Abrahamise Education, 4. Abrahamise Media & Entertainment, 5. Shame Hindus about their identity, 6. Bereft of glue of Hinduism Hindu society dies." He alleged the system patronised pro-Left academics and sidelined pro-Hindu nationalist scholars. He added that in the 1980s, the opening of "Ramjanmabhumi gates" and telecast of TV serials such as "Ramayan and Lav Kush… re-awakened Hindu spirit".
Rao included slides such as these:
All this, of course, got a tremendous response from his followers. Subsequently, reported the IE, Rao posted Sunday, "Are we true to our National Motto Satyamev Jayate = Truth alone Triumphs? Mostly NO. Contrarily, we tell blatant lies in the name of political correctness, which we learn early in our education that teaches us bundles of lies. No wonder we are a Nation of Hypocrites, not Triumphers." M Nageswara Rao's post alleged this system patronised pro-Left academics and sidelined pro-Hindu nationalist scholars.
According to Indian Express, Rao was appointed CBI interim director on October 23, 2018, following a turf war between the then director Alok Verma and his deputy Rakesh Asthana. Then, Rao ordered more than 100 transfers, including that of the investigating officer of the high-profile ICICI Bank loans case a day after the FIR was registered, reported IE. He was given his current posting in July 2019.
The IE report stated that Rao has had a "controversial career with questions over his perceived proximity to Hindutva ideology, and about his wife's alleged financial transactions with a Kolkata-based trading company." He had then denied all such allegations.
Related:
From Fauda to Ertugrul: Spreading radical agenda via entertainment
Terrorised by trolls, comedians apologise for hurting religious sentiments
Hate Speech by BJP's Top Brass fuelled Build Up to Delhi Violence: Minorities
Why social media sites must exercise social responsibility and nip hate speech in the budSocial media use by Guj cops under the scanner?