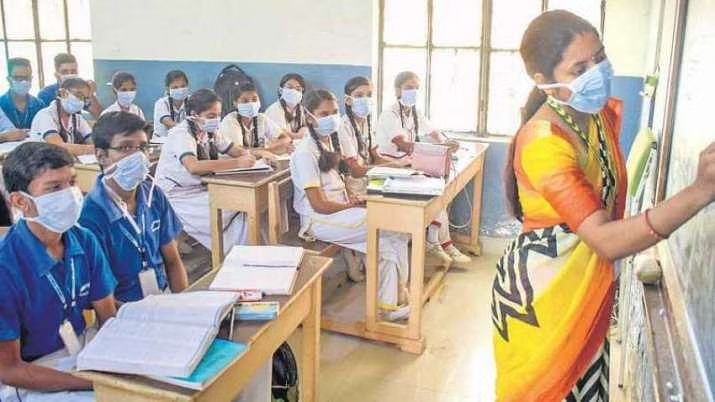 The election promise of the state government was to provide jobs to 1 lakh unemployed youth of Assam but in reality the Assam government appears busy doing just the opposite.
The Assam State Primary Teachers' Association (ASPTA) has reacted sharply and critically to the Assam government's decision to unilaterally abolish the posts of 8,000 primary school teachers claiming that posts are lying vacant. On November 7, 2022, Dr Bijaya Choudhary, secretary to the government of Assam formally announced the decision taken by the Assam cabinet on May 26, 2020.
General Secretary of ASPTA, Ratul Goswami reacting sharply told the media , "Assam needs more teachers in the government sector, as around 3,000 government-run elementary schools still have one or two teachers. Why can't the government absorb the contractual teachers into theregular (permanent) posts instead of abolishing the regular posts altogether?"
A recent survey conducted by the Assam State Primary Teachers Association (ASPTA) in March 2022 revealed shockingly, that there are 1,664 lower primary schools in the state that are running in a single room and altogether 3,716 schools are running with just a single teacher in the state. The survey covered 33,829 lower primary schools located in 51 sub divisions of all 32 districts of the state. Moreover, around 10,000 lower primary schools don't have any electricity connection and thousands of schools in Assam dint have sanitization facilities, reveals the report.
After the announcement by the education secretary, the state education minister of Assam Ranoj Pegu also confirmed the decision and cited reasons that were vague and inspiring. He said that these posts were being abolished to "avoid duplicity and financial neutrality."
Govt of Assam had decided in 2020 to offer regular pay scale, along with all other benefits, including service upto 60 years, to 11206 LP/UP teachers working under SSA. 1/4 @himantabiswa

— Ranoj Pegu (@ranojpeguassam) November 8, 2022
Prominent Assamese intellectual and social scientist Dr. Hiren Gohain told Sabrangindia, "Our unemployed youth are hopping that they will find job. That means that theGoverment should increase posts. But it is unfortunate that, on the contrary, the government wants to weaken the education system. As a result of such decisions, common people will be greatly affected. This will weaken the institution of public education. Then people will be forced to go for private education, which is a perilous path as we know."
This decision of the Assam government has evinced a reaction of indignation and criticism in Assamese circles. Tragically however, the political opposition in the state has not articulated any position on the issue nor launched any agitations or protests.
However the Students Federations of India (SFI) and DYFI have not only issued statements but have planned to launch agitations too. SFI's representative, Sangita Das and DYFI Assam state secretary Ritu Ranjan Das have jointly released a press statement. The government has decided to hit at the future of educated youth of the state with this decision, the statement says while thousands of TET candidates have been hopeful for jobs in the teaching profession. The statement also alleges that the state government's financial situation is in deep crisis due to overspending, and unplanned and unproductive sectors. This is what has led the BJP government in the state to abolish the permanent posts of teachers. The DYFI and SFI have announced that they will launch protests soon if the BJP-led Assam government does not cancel the anti-education and anti-employment decision.
Both organisations have also appealed to TET candidates, teachers and conscious people to protest against the government's stubborn decision.
Meanwhile, Abul Kalam Azad, Education Secratary of All Assam Minority Students Union (AAMSU) told Sabrangindia, "Government has taken the decision to reduce the burden of loan (deficit). It is very sad that the government has destroyed the permanent posts for it. We at AAMSU strongly condemned it."
He also added that, "When most of the schools are running with single teacher at the same time this unilateral decision is not acceptable." AAMSU has demanded a reconsideration of this decision.
Meanwhile, Brojogopal Sarkar, General Secretary of All BTR Bengali Youth Students' Fedaration (ABBYSF) told Sabrangindia, "We strongly condemn this outrageousdecision. This is another step towards the privatisation of all sectors, this time by destroying governmental education system." He also commented that, "it will basically affected the rural poor people of Assam."

He continued, "it's a clear conspiracy to destroy the Bengali, Bodo, Assamese and other vernacular medium of languages."
The All Assam Students Union (AASU) claimed that the BJP government in Assam has sounded a death knell to vernacular medium institutions in the state.
Since teacher and youth organisations have come together to articulate an opposition and left organisations have also vocalised their protest, it is to be seen whether the Assam government yields to public condemnation and outrage.
Related:
Haryana: Why are 40,000 teachers' posts lying vacant?
UP: Aspiring teachers call for mass protests following brutal lathi-charge
Direct funds to guardians solves nothing: UP activists on gov't education
33% Teaching Posts Vacant, Indian University Crisis Hits Rankings, Teaching, Research