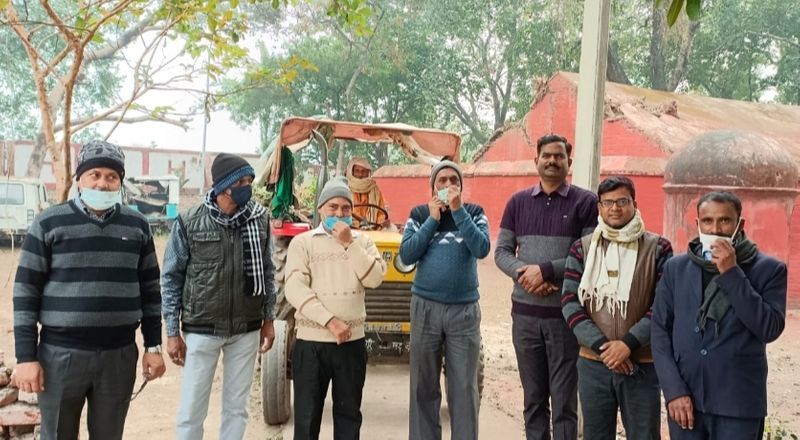 Image: Live Law
In a twist in the case involving an order to Buxar court officials to clean a temple, the said order has now been withdrawn, with the issuing authority dissociating itself from the order it claims was passed due to "some mischief".
On January 6, the following notice was issued by the Office of the District and Session Judge Buxar, directing "all Presiding Officers of Courts along with their respective Court's Staff" to be present for cleaning a temple situated near the Circuit House on January 9, 2022.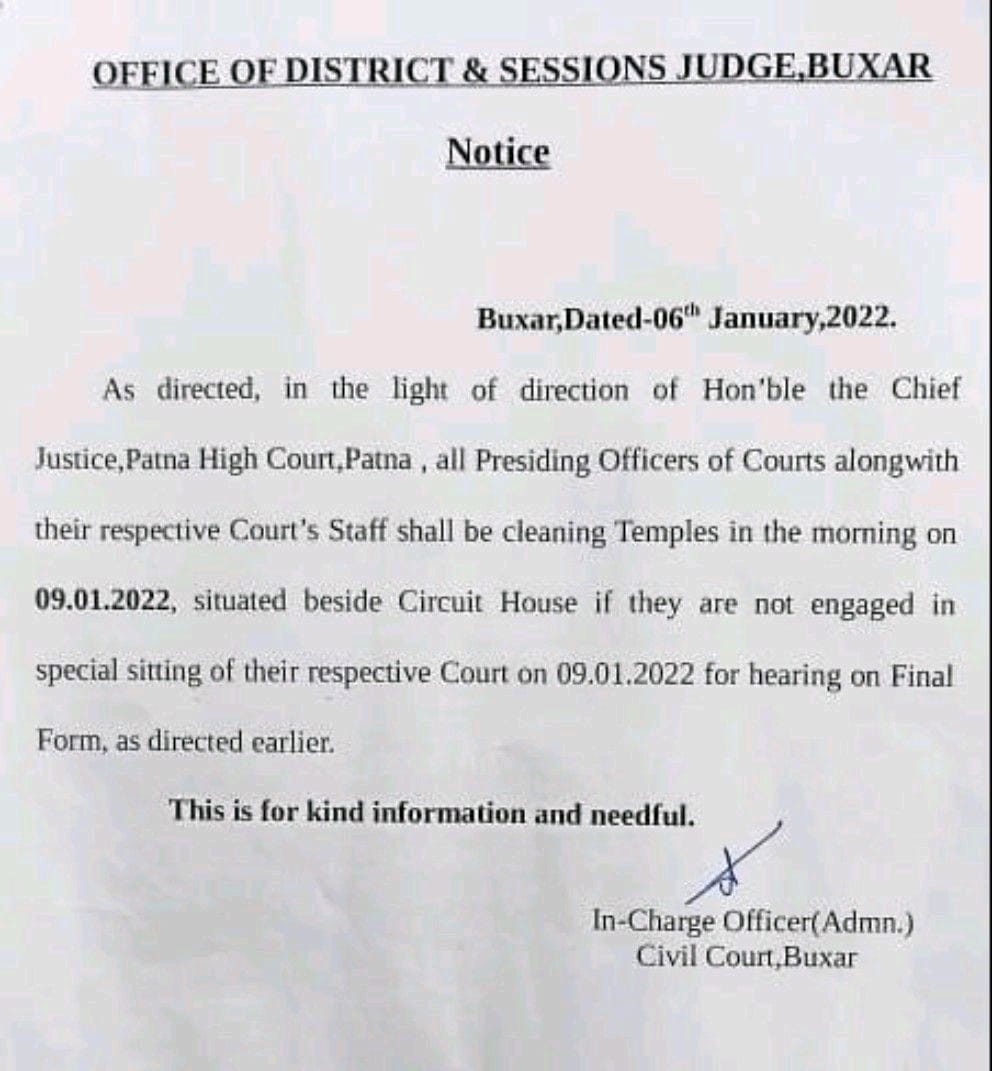 The staff arrived for the exercise as directed and even cleaned the area for nearly four hours, but interestingly, the previous order now stands withdrawn. Now, a fresh communication, signed by Anjani Kumar Singh, District Judge, Buxar says, "The notice dated 06/01/2022 issued by the In Charge Officer (admn) wherein all Judicial Officers and staff of Civil Court, Buxar Judgeship, were directed to remain present for cleaning temples, is withdrawn forthwith." It further clarifies that no such directions were given by the Chief Justice of the Patna High Court and, "There appears to be some mischief in the issuance of the aforesaid notice. The said notice was also not issued under the directions/instructions of the undersigned (meaning District Judge AK Singh)."
According to Jagran, the Chief Justice of the Patna HC had indeed visited various places of cultural significance in Buxar including the Raj Rajeshwari Ma Bhagwati temple and offered prayers. District Judge Anjani Kumar Singh, ACP Shriraj, SDO Kumar Pankaj, Sub-Judge Seema Kumari and ADJ Dharmendra Tiwari were present during the visit.
Local news website Buxar Top News further reported that the Chief Justice had advised that better hygiene be maintained in the area near the Circuit House. It further reported that following the Jan 6 notice, the judicial officers and court staff cleaned the temple premises for about four hours on January 9, 2022 and pledged to maintain cleanliness in the future as well.
Meanwhile, Bar & Bench cited an unnamed source who told the publication that the Chief Justice had merely requested to constitute a committee of judicial officers to look into the maintenance of the temple.
Now, the Judiciary as well the Legislature and the Executive are required to remain impartial with respect to matters related to religion and faith. Therefore, the bizarre Jan 6 notice, and the sequence of events since then – the temple cleaning drive on Jan 9 and the subsequent "withdrawal" of the notice – makes one wonder if the second communication was a face saving exercise.
Related:
'No Entry' for non-Hindus at Varanasi Ghats?