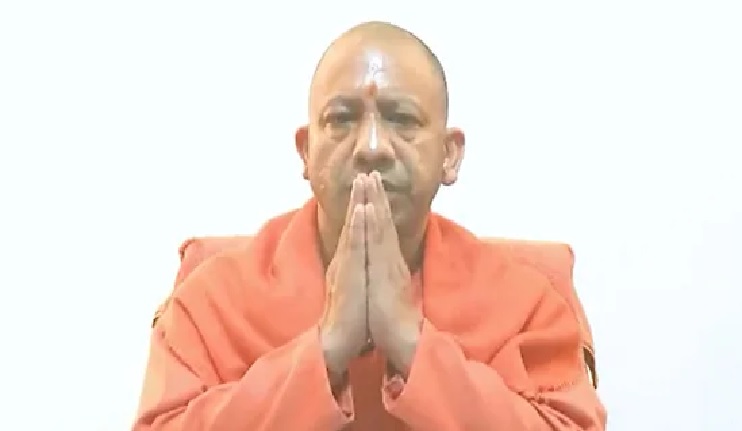 Uttar Pradesh's incumbent Chief Minister Adityanath, tasked with defending his seat, and the party in the Assembly elections now underway, has continued to use inflammatory speech. In his video message ostensibly to encourage voters to come out in large numbers, the CM 'warned' voters that if the electorate does not vote for the Bharatiya Janata Party (BJP) "it will not take long for Uttar Pradesh to become Kashmir, Kerala and Bengal."
The CM here is referring to the two states and Union territory as if they are not a part of India, and are "enemy states". He posted this video message at 3.07 A.M on February 10, the day phase 1 of Assembly election has started, from his personal handle.
उत्तर प्रदेश के मेरे मतदाता भाइयों एवं बहनों… pic.twitter.com/voB37uA3uV

— Yogi Adityanath (@myogiadityanath) February 9, 2022
Adityanath said these words were his 'dil ki baat' meaning that they came straight from his heart. While listing the 'accomplishments' of his government he claimed to have built pucca housing, toilets, providing cooking gas etc. When polling for the first phase of elections was due to take place in a few hours on February 10, the CM in this campaign video claimed he had taken decisions without discriminating based on caste, community, religion etc.
"I Am a yogi, no one can taint my saffron robes with corruption accusations… I am most satisfied that UP is free of goondas, anti social elements," he said. He also invoked the alleged 'exodus of Hindus' saying that had returned home, and claimed that 'women were safe' in UP.
However, all his claims pale in comparison to what followed. Adityanath said 'terrorists' were out 'threatening' that 'let the government come', perhaps he was alluding to the Oppositons advertising campaigns that have spoken of a change in government and the "positive and progressive" changes it will bring in UP.
The Uttar Pradesh CM then dropped the shocker, "Beware, if you miss the target, five years of hard work will go down the drain… this time it will not take long for Uttar Pradesh to become Kashmir, Kerala, Bengal!"
Ahead of the polling for the first phase of Assembly elections in Uttar Pradesh, chief minister Adityanath 'cautioning' voters against the state becoming Kashmir, Kerala and Bengal if they "make a mistake" is inflammatory to say the least. He claimed on polling day, that "rioters who have been restrained are getting impatient" and the "terrorists are repeatedly issuing threats."
Around as 623 candidates are in the fray for the first phase of elections on 58 assembly seats, these include the Jat-dominant areas of western Uttar Pradesh, and Assembly seats include Shamli, Hapur, Gautam Buddha Nagar, Muzaffarnagar, Meerut, Baghpat, Ghaziabad, Bulandshahr, Aligarh, Mathura, and Agra districts.
On the eve of the first phase of polling Adityanath shared a picture of him with Prime Minister Narendra Modi and claimed victory in the polls.
Related:
Midday Meal cooks struggling to put food on their own tables in UP
'secularise' provincialised Madrasas
Reclaim UP's tradition of studied dissent and scholarship, vote out the BJP: Activists
Save our livelihoods to get our votes: UP weavers' 2022 election manifesto
UP's Dy CM's "Brahmin a superior way of living life" a sign of poll panic?