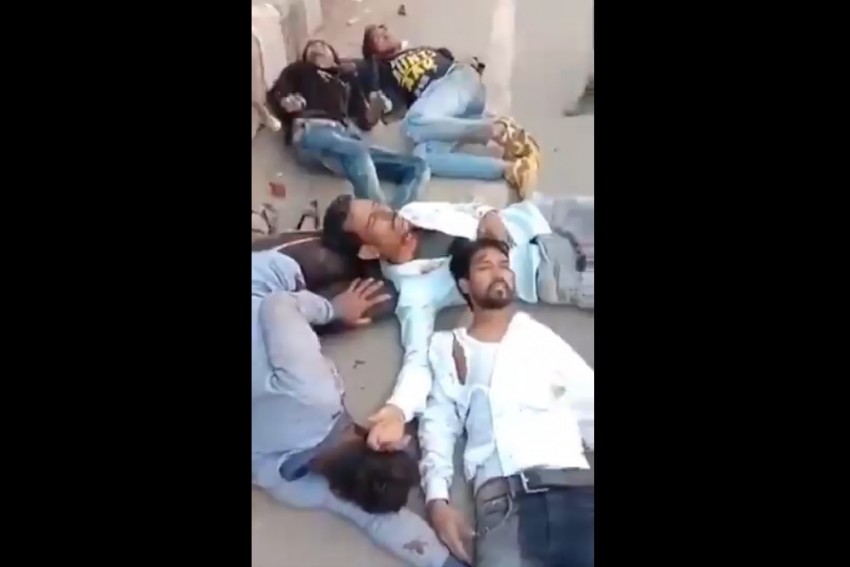 In a shocking development in the Faizan death case, the Delhi Police have submitted before Delhi High Court that CCTV footage of the incident in February 2020, where the detained man was allegedly forced to sing the national anthem at Jyoti Nagar Police station, could not be acquired. The Police filed an affidavit vide Assistant Commissioner of Police stating that the CCTV cameras were not working at the time of the incident due to some technical fault.
It was further submitted that the fault was noted in the daily diary of the police station on that day itself and it was repaired after a week. The affidavit has included a corroboration by an engineer from a private company who resolved the fault, and who stated that no tampering was noticed by him at the time of repair. The company's service report has also been submitted to corroborate the police's statements.
Justice Yogesh Khanna, was hearing a plea filed by Kismatun, the mother of Faizan. The young man had succumbed to his injuries a few days after being brutally beaten by policemen who forced him to sing the national anthem during the February 2020 Delhi violence. A video showing how Fiazan and four other Muslim men, were brutally beaten by policemen had gone viral in 2020. Kismatun filed the plea seeking SIT probe into her son's death. She claimed that the police had illegally detained her son and denied him critical healthcare as a result of which he succumbed to injuries on February 26, 2020, reported LiveLaw.
The police had, at an earlier hearing, stated that they had failed to establish the identity of the policemen seen in the video as they are wearing helmets, and do not bear name plates.
Related:
Delhi violence: Court slams police for arresting complainant in mosque arson case
Delhi HC grants bail to 4 accused in the 2020 violence
Delhi court rejects news anchor's pre arrest bail plea in rape case