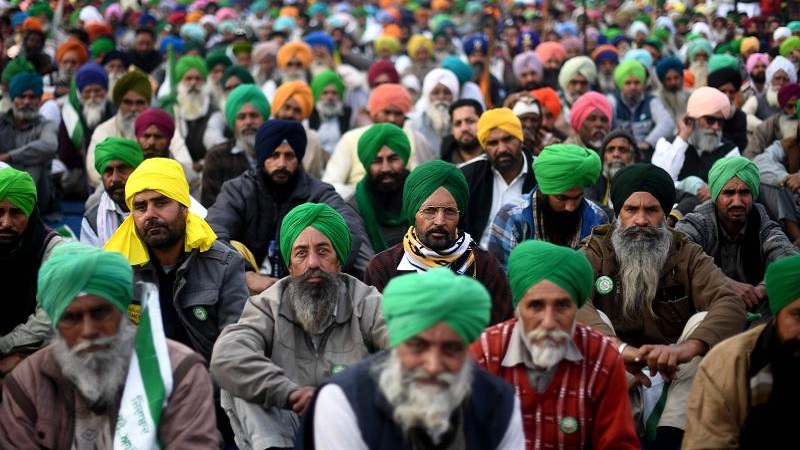 Image Courtesy:deccanchronicle.com
Union Ministry of Agriculture and Farmers Welfare agrees to talk with farmer leaders regarding farm laws at 2 PM on December 30, 2020, said Department Secretary Sanjay Agarwal in a letter sent to farmers organisation on December 28.
Switching the meeting date from December 29 morning to Wednesday afternoon, the government said that it will discuss the Farmers (Empowerment and Protection) Agreement on Price Assurance & Farm Services Act, the Farmer's Produce Trade and Commerce (Promotion and Facilitation) Act, the Essential Commodities (Amendment) Act and the Electricity Bill 2020 among other farmer policies.
The full letter may be viewed below: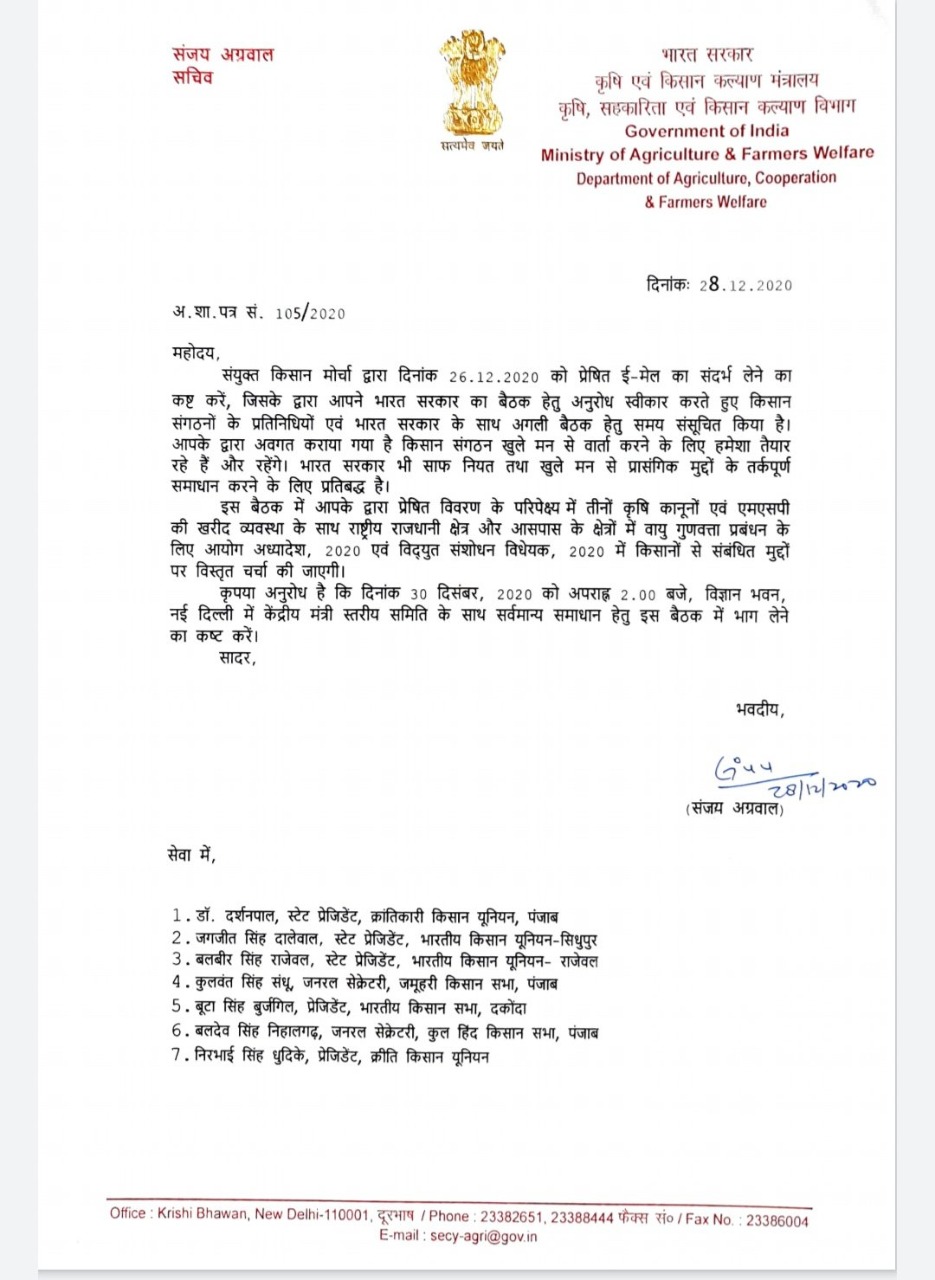 The news came a day after the All India Kisan Sangharsh Coordination Committee (AIKSCC) called for a pan-India protest on January 1, 2021 wherein people will pledge to support the farmers struggle and demand the withdrawal of the three farm Acts and the Electricity Bill.
Similarly, the farmer organisation also declared massive protest rallies at Patna in Bihar and Thanjavur in Tamil Nadu on December 29 and in Manipur and Hyderabad on December 30. However, Thanjavur supporters resorted to a massive meeting at 5 PM when police denied permission to rally on Monday.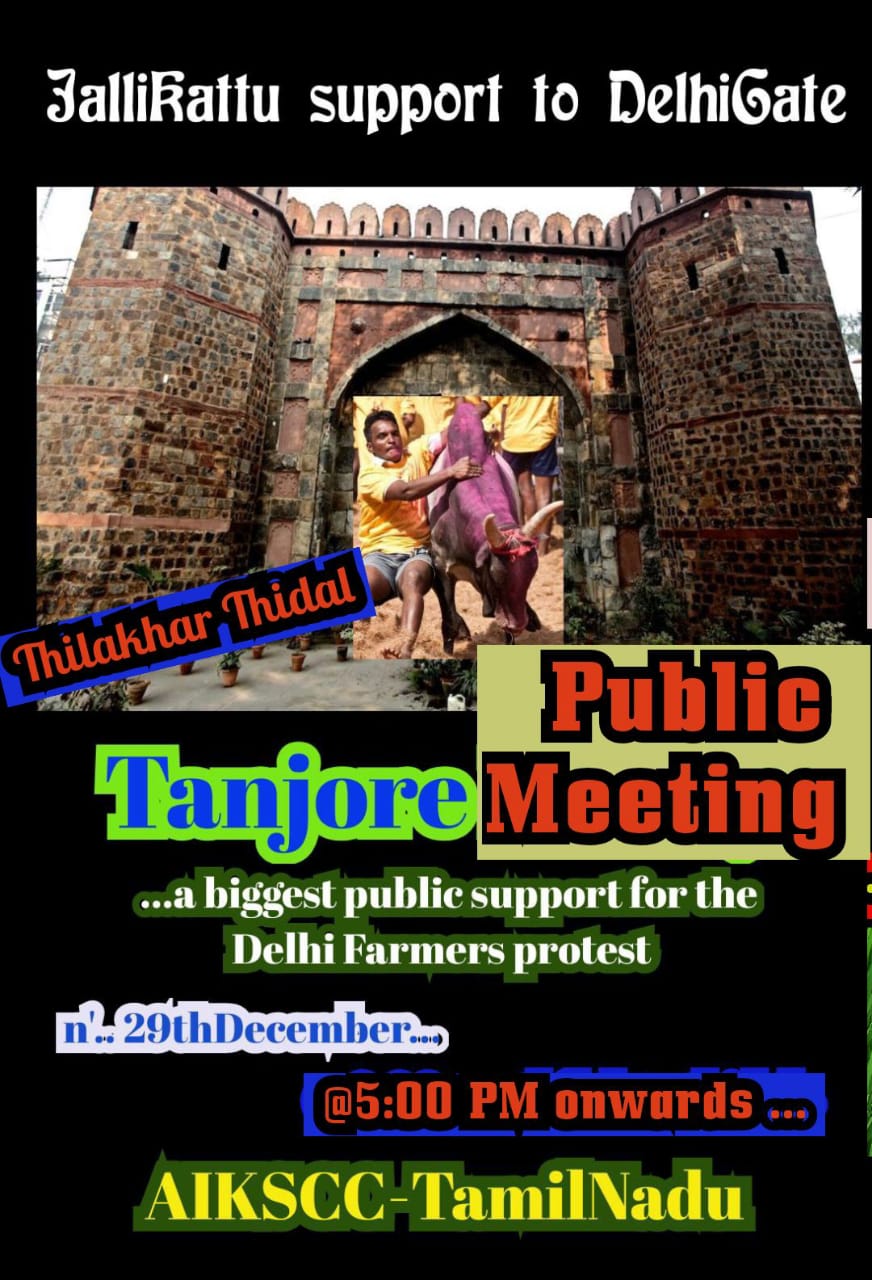 On December 27, thousands of farmers, workers in different places assembled during the airing of Prime Minister Narendra Modi's Mann Ki Baat to show their opposition to his indifference towards farmers and service towards corporates and MNCs.
"They clanged thalis to drown the sound of the lies of the PM. This has led to massive rise of disillusionment and frustration in the rural youth. AIKSCC feels the present movement gives them a sense of direction for development of rural economy, employment generation and development of the farmers," said the AIKSCC in a press release.
They said that the government had ignored farmers' development and instead spent Rs 1 lakh crore to help corporates and MNCs to invest in Indian agriculture. This is the path of self-destruction, not atma nirbharta, said farmer leaders.
Regarding corporate boycott, leaders said the campaign against Adani and Ambani products and services would continue.
Related:
Farmers' movement: UP Govt using police to intimidate protesters?
Farmer leaders call for talks with Central Gov't on December 29
Haryana farmers receive help from toll plaza workers who open gates
Boycott Ambani-Adani products, 'Thali Bajao' on December 27 during PM Modi's Mann Ki Baat.
Rajasthan julloos at par with Delhi protests! Farmers observe relay fast
Are the new farm laws constitutional?