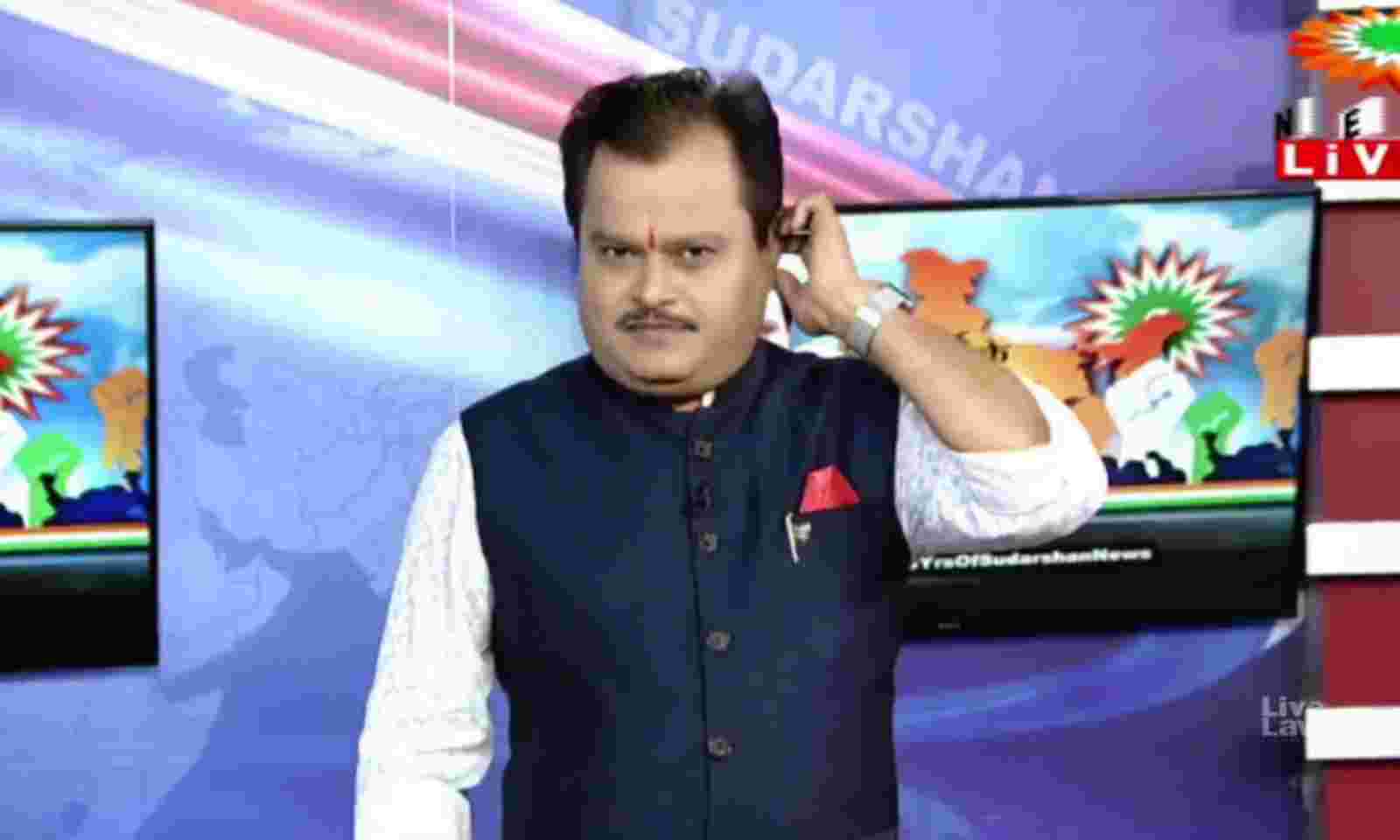 The Supreme Court, at the hearing of the petition against Sudarshan News show, "Bindaas Bol", has deferred the matter until October 5 as the Centre has issued a show cause notice to the channel under the Cable TV Act. This means that the administrative procedure under the provisions of the Act that provide for penalties for contravening with the provisions may be invited if the Ministry forms an opinion in that regard.
The Centre has issued a notice under section 20(3) of the Cable TV which reads as follows:
Where the Central Government considers that any programme of any channel is not in conformity with the prescribed programme code referred to in section 5 or the prescribed advertisement code referred to in section 6, it may by order, regulate or prohibit the transmission or re-transmission of such programme.
The bench comprising Justice DY Chandrachud, Indu Malhotra and KM Joseph have directed the Centre to submit a report to the court indicating the outcome of the show cause notice thus issued and ordered that the interim orders granted on September 15, shall continue. The bench, however, assured the parties that the decision of the Central government will not conclude the matter.
Interventions in the case
Meanwhile, the case has seen some more intervention applications being filed by people like Madhu Kishwar, who appeared in one of the episodes of the controversial show of Sudarshan News, as well as organisations like OpIndia (news portal), Indic Collective Trust and Upword Foundation. An intervention has also been made by journalist Sashi Kumar who is the Editor-in-Chief of Asiaville News.
Madhu Kishwar, who appeared on the show and made statements about "Gazwa-e-hind" and "Mughalistan" has stated that her statements have been relied upon by the petitioner as hate speech but they cannot be deemed to be so.
In their application, OpIndia, Indic Collective Trust and Upword Foundation have stated that there are several instances of patently false reportage by mainstream media and the case of Sudarshan News is just a one-off incident. They, as petitioners, are asking the apex court to lay down a law on hate speech while considering the entire contemporary landscape on free speech while submitting to the court 100 such incidents of false reportage.
Journalist Sashi Kumar's intervention application states that an attempt to project hate speech as part of freedom of speech is to be rejected. "It is not possible either for the state or for the private players to justify a speech amounting to an offence in the guise of religious freedom or free speech. It is important to guard against the State not only when it curtails freedom of speech but also when it encourages hate speech in guise of freedom of expression which is clearly against the ideology of the Constitution.
The complete order may be read here.
Related:
'UPSC Jihad' is prime example of virulent Islamophobia: Petitioner in Sudarshan News case
Hate speech demeans a community's right to live with dignity: Jamia students in SC
NBA suggests making code of ethics binding on news channels to strengthen regulation