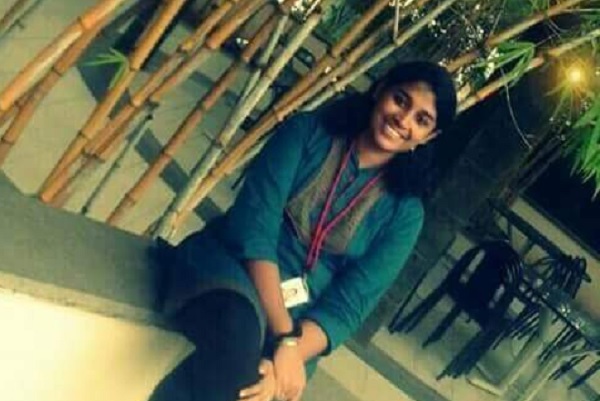 Source: The News Minute

Chennai techie's murder does not call for rabid speculation on religion and caste
We don't know who the killer was. He could be from any religion, any caste.
We don't know who the killer was. He could be from any religion, any caste.
Two days after the brutal murder of Chennai Infosys employee S Swathi in Chennai, an obscure Hindu right-wing website put out an article with the headline "Chennai- Brutal ISIS Style Cut Throat Murder of Infosys Girl, to terrorize other Love Jihad Victims?" The report, with no supporting evidence claimed the murder was a case of 'Love Jihad'.
Such reports are usually relegated to the dustbin, for their rabid communalism and rumour-mongering is all too evident. But not this time. Hours after this article went up, Hindu right-wing sympathizers went ballistic online, sharing it massively with their own conspiracy theories.
The report, replete with references to Love Jihad, Hindu self-victimization and self-loathing, then led to many other Hindu right-wing websites putting out their own spin-offs with headlines like "Is Infosys Swathi actually murdered by a Jilted Love Jihadi?". In the Hindu right-wing world, it was now an established fact that it was a Muslim who had murdered her, and since she was a Brahmin, no one in the Dravidian Tamil Nadu cared for her.
The extent of the misplaced beliefs was evident when Y Gee Mahendra, a popular comedian from the Brahmin elite high table put out a Whatsapp forward as a post on Facebook, of which the rough Tamil translation is as follows. The WhatsApp forward is apparently based on some online snooping on Swathi's Facebook profile and unverified initial reports on suspects.

"Brahmin girl Swathi was killed by animal **** In Tamil Nadu, there is almost complete silence everywhere about it. No one is ready to condemn. If Swathi was a Dalit girl, Rahul (Gandhi) would have come fast. Media's focus will be on it for 24 hours. Dalit Association might protest against it. Dravidian Political parties also might participate in this. Comrades and Woman Associations also would be in field for struggle.
What we should do? The girl who died was a Brahmin. By doing politics over this girl there will not get any political benefit. When will viewing caste of a dead person ever end? God, how you are going to change this Tamil Nadu?"
Apart from the completely unfounded claim that it was a Muslim who killed her, what strikes is the irony of calling out to her caste, and then lamenting about the culture of identifying victims with their caste. What was also gaining currency is that this story is getting no traction in the media. At The News Minute, this has been our top story since the morning of the murder, and it has been on the front-pages of newspapers and national channels. That there has not been enough coverage is demonstrably false.
And once that claim started ringing untrue, many started asking – why are you not talking about the murderer, is it because he was a Muslim? All this while even the Chennai police is clueless as to who the killer is.
Meanwhile, Brahmin associations have jumped in. Members of the Andhanar Munetra Kazhagam met her parents and duly invited the media to cover the meeting. They also put out a release later, stating how "an innocent theistic Brahmin girl was unjustly killed by an unknown person" and that the state government must ensure the safety of Brahmin women, but ironically added for good measure that people should not talk about the caste and religion of the death.
This morning, DMK leader MK Stalin visited the family.
To be sure, the Brahmin community is a minority in TN numerically, and do not have any political power as such. The middle-classes are justified in feeling insecure as a community in Tamil Nadu. But why is there a reflex to blame another community, and play victim by misrepresentation?
We don't know who the killer was, he could have been anyone, but the police for now have no clue about the identity of the killer. But the present political climate in the country and the history of Tamil Nadu politics make it very easy for Hindu Brahmins to point fingers at the Muslims, and feel victimized in Tamil Nadu.
It is certainly true that the middle-class outrage over the case has brought much attention this case. On Monday morning, the Madras HC intervened in the case and asked the police to get their act together. Yet, it would be wrong to say that the fears of the community are unjustified. But in twisting facts and creating communal rumours, the community is treading a problematic path. Till the police confirms who the suspect is, speculation about his identity will only further muddy the waters.
Update: Y Gee Mahendra has put out a clarification on his Facebook wall for his post, which ironically only proves that such speculations are not driven by reason, and are rather reckless.
"LET ME CLEAR THE AIR ..THE POST ABOUT TRAGIC MURDER OF SWATHI IN TAMIL CAME TO ME AND I SHARED IT WITH ALL BECAUSE I FELT AT THAT POINT THAT ENOUGH FUSS WAS NOT BEING MADE ABOUT IT AS IN OTHER SIMILAR CASES. ..ONLY NOW THE PROTESTS HAVE PICKED UP….
THIS POST WAS NOT CREATED BY ME.(I DONT EVEN HAVE TAMIL FONT) I ONLY AGREED WITH ITS CONTENT ON THAT ONE POINT. IF I HAD ORIGINATED IT I WD HAVE HAD THE GUTS TO STAND BY IT. I HAVE DONE SO BOLDLY ON PREV OCCASION
BELIEVING THIS OR NOT IS THE READER'S CHOICE. BUT THIS IS THE FACT"