Move viewed as deliberate attempt to keep them out of NRC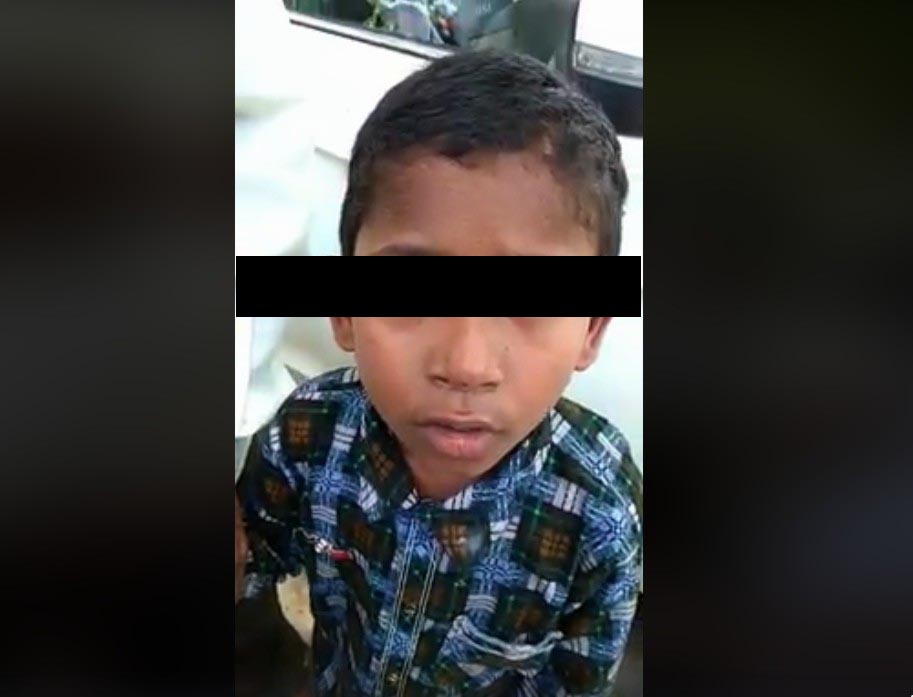 Guwahati, 30th July: 8 year old Monuwar Hussain is a bright second standard student. He has learnt to read, write, count and can even do basic addition and subtraction. But it appears that Assam's state machinery wants to put him on a fast track to master 'division'. In July 2018, Monuwar found himself on a list of doubtful or D-Voters, a good 10 years before he would even be eligible to cast his first vote!

His father Babur Ali was shocked when his little boy was summoned to appear before the police in Hojai District on July 19. Babur is a regular voter and has records to prove that their family has been living in the area since before independence. Babur's father and Monuwar's grandfather Moniruddin's name even appears in the 1951 NRC as a resident of Barbali village in Nagaon District. ((Insert Babur's documents' images))
When it came to light that a little boy was being summoned by the police, it led to widespread outrage. Incidentally, All Assam Minorities Student's Union (AAMSU) President Rezaul Karim Sarkar was present at Hojai on that day. He intervened in the case and the District Administration declared the case as merely a clerical error.



But Monuwar is not the only child to be served a D-Voter notice. A similar case came to the light when two boys aged 9 and 3 years were served a D-Voter notice along with their 72 year old grandfather! Lal Miah, a resident of Biwanath District's Bakrapatta village has been a regular voter since 1966. He has documents dating back to 1930!

Locals allege that hundreds of children have been served such notices by the Border Police and the children have even been interrogated! However, all this has been kept confidential to avoid embarrassment for the administration, and more importantly prevent a build-up of already simmering public resentment. People fear this has been done deliberately to bolster the number of D-Voters and to keep their names out of the National Register of Citizens (NRC).

As per the last report submitted in Assam Legislative Assembly in April, 2018, Assam has 1.48 lakh D Voters and about 92,000 Declared Foreigners. The number of D Voters in the state was 1.18 lakhs at the time when BJP came to Power in May, 2016. Thus there has been an increase of 30,000 in just two years! Interestingly, as per Foreigners' Tribunal (FT), Assam has 1.99 lakh D Voters at present, translating into an increase of 81,000!

As per the modalities prepared for update of the NRC, all the D Voters and Declared Foreigners will be left out of the updated NRC. Their names will be included in NRC, if they are declared Indian after due judicial process. But the State Co-ordinator to the NRC passed and order on May, 2, this year citing a 2017 Gauhati High Court order that all siblings of Declared Foreigners will be kept pending from the NRC.

After that order, the Border Police department of Assam allegedly sped up the process of increasing the number of D Voters by referring thousands of new cases to FTs. Many began to wonder if this was done so that a large number of people could be deliberately kept out of the updated NRC. This led to widespread panic and assurances from the state are being dismissed a propaganda to cover up a larger agenda… one of othering and exclusion.
Citizenship documents of Monuwar Hussain