Over 5,000 gritty citizens' volunteers are slogging it off in the heat and dust of the ongoing May elections in the southern state of Karnataka. While political sloganeering of the opposition has centered on the 40 % commission corruption alleged to be the way of the ruling Bharatiya Janata Party (BJP) government, and a slew of welfare schemes thrown in as positive measure, what is the present Karnataka government's report card on education, literacy, job and human indices index?
One such citizens collective, Bahutva Karnataka, has released a set of Report Cards holding government and governance to account. In the words of the collective, "These report cards are intended to enable the public to not just hold the government to account, but also to make an informed choice as they choose the next government."
Information is power and the correct information and perspective can help you choose your government wisely. The reports are available in English and Kannada here:
On standards of Democracy – Denying People's Participation, Violating the People's mandate, Transparency and Corruption, Free and Fair Elections, no Uniform Application of the Rule of Law, Stifling Dissent, Derailing Associated Living.
The state government fairs poorly, it's a Grade F!
On Governance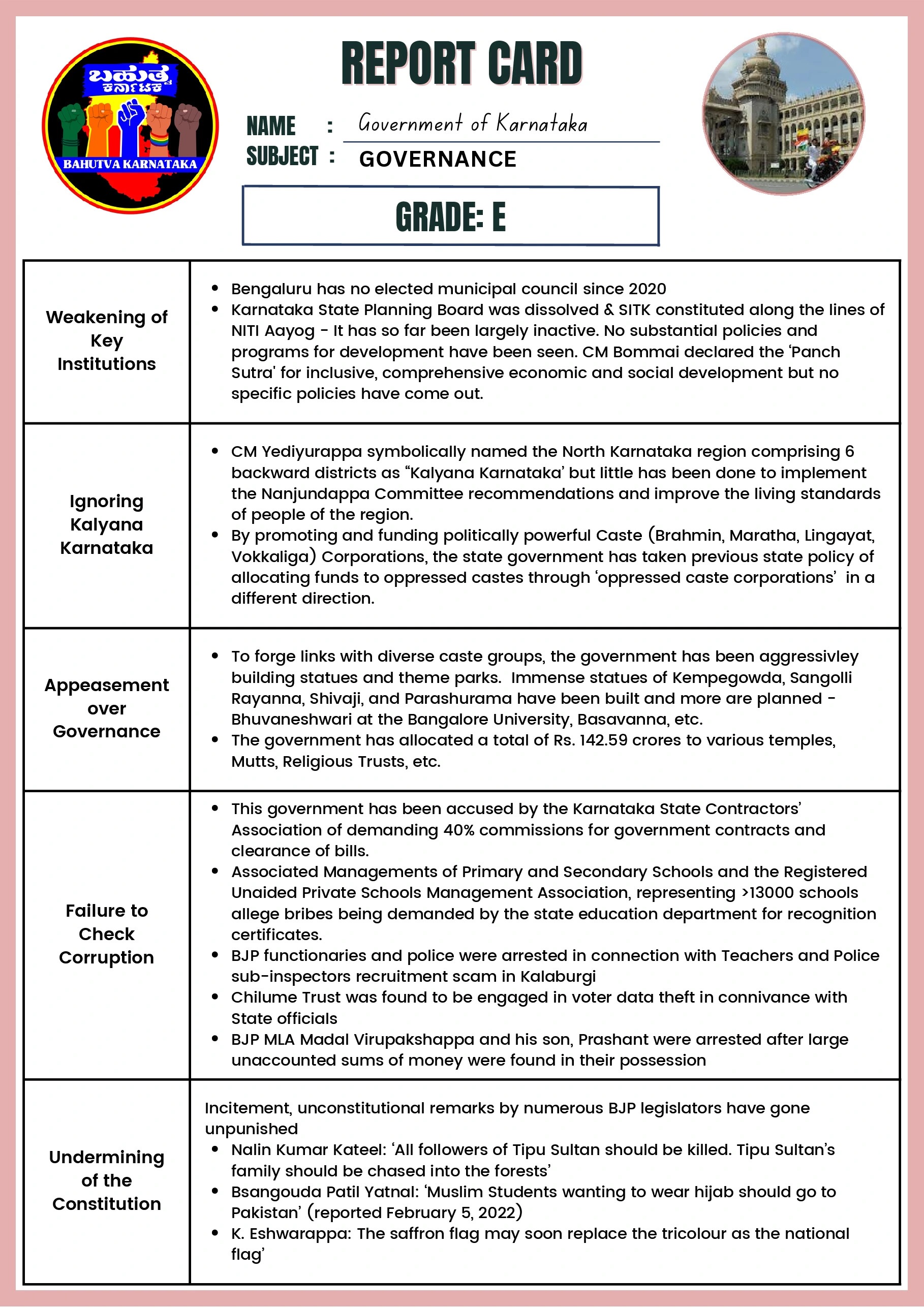 On Federalism too, the state government has faired badly with a Grade F! Criterea and categories ae Karnataka's decreasing share of tax revenue, Imposition of Hindi, Maha Dayi Water Sharing Dispute Resolution, Delay in Natural Calamity Relief Funds, Encroachment on State Subjects, State Government Remote Controlled from Delhi, Decline of Cooperative Federalism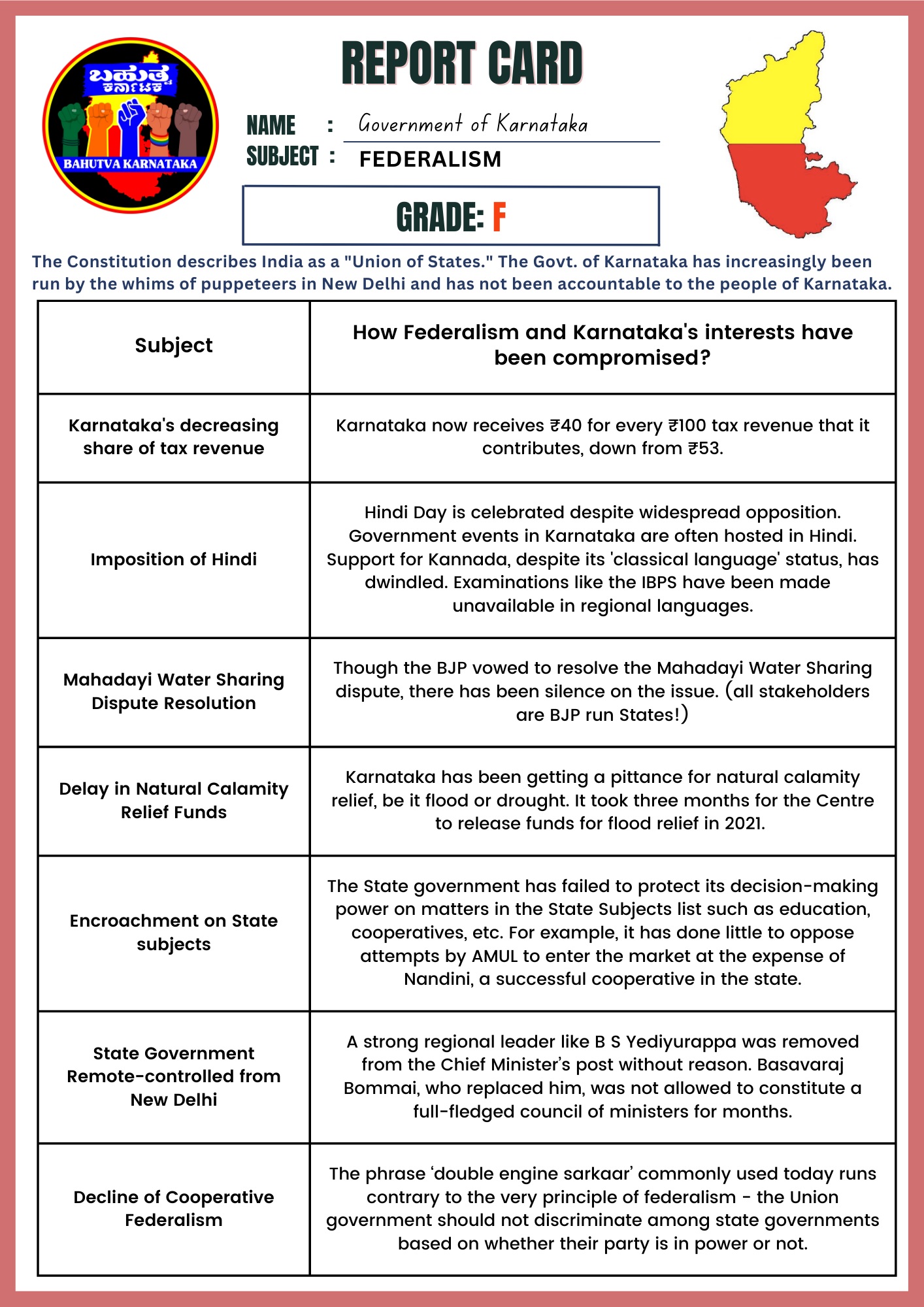 On Women's Rights the categories are judged are Violence against Women, Women in the Informal sector, Moral Policing, the Bogey of Love Jihad, Patriarchial Attitudes and the Success and Reach of the "Beti Bachao Beti Padhao scheme of the union government." The BJP government gets Grade G!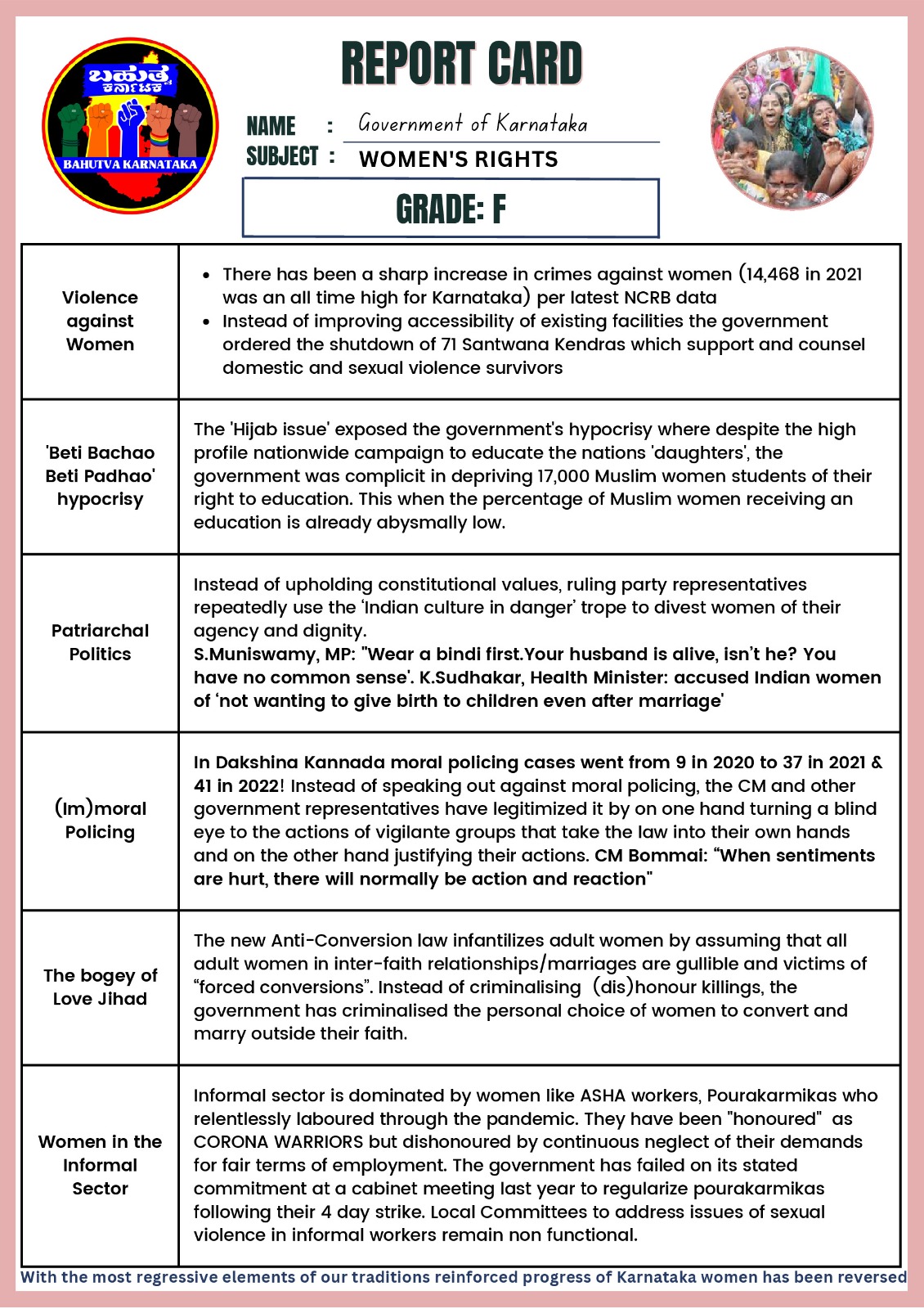 On Religious Minorities: Targeting of Muslims, Hate Crimes against Christians, Vigilantism, Anti Conversion Laws, Cow Slauhter laws an assessment of this together gives the state a poor grade F!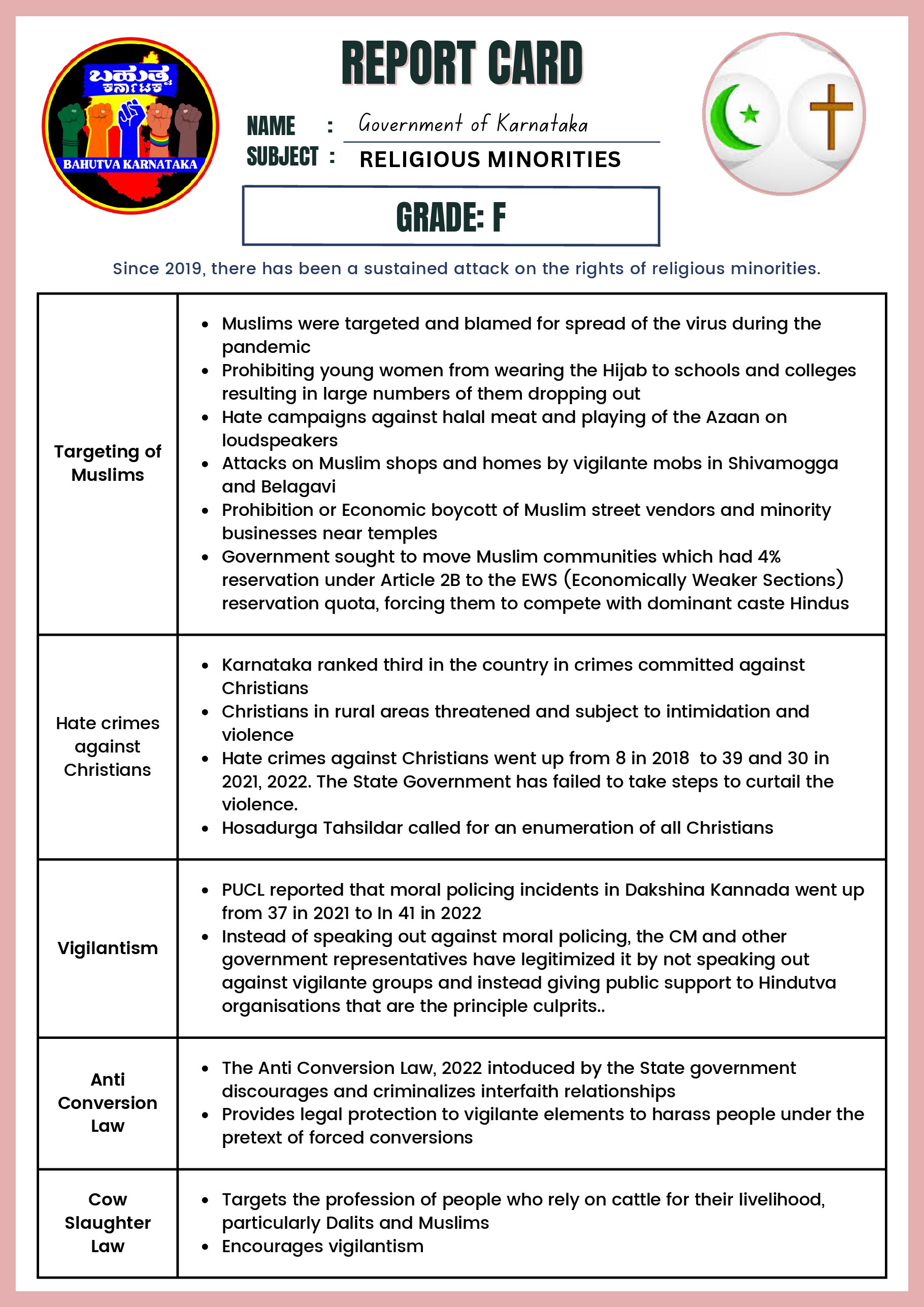 Economy & Fiscal Management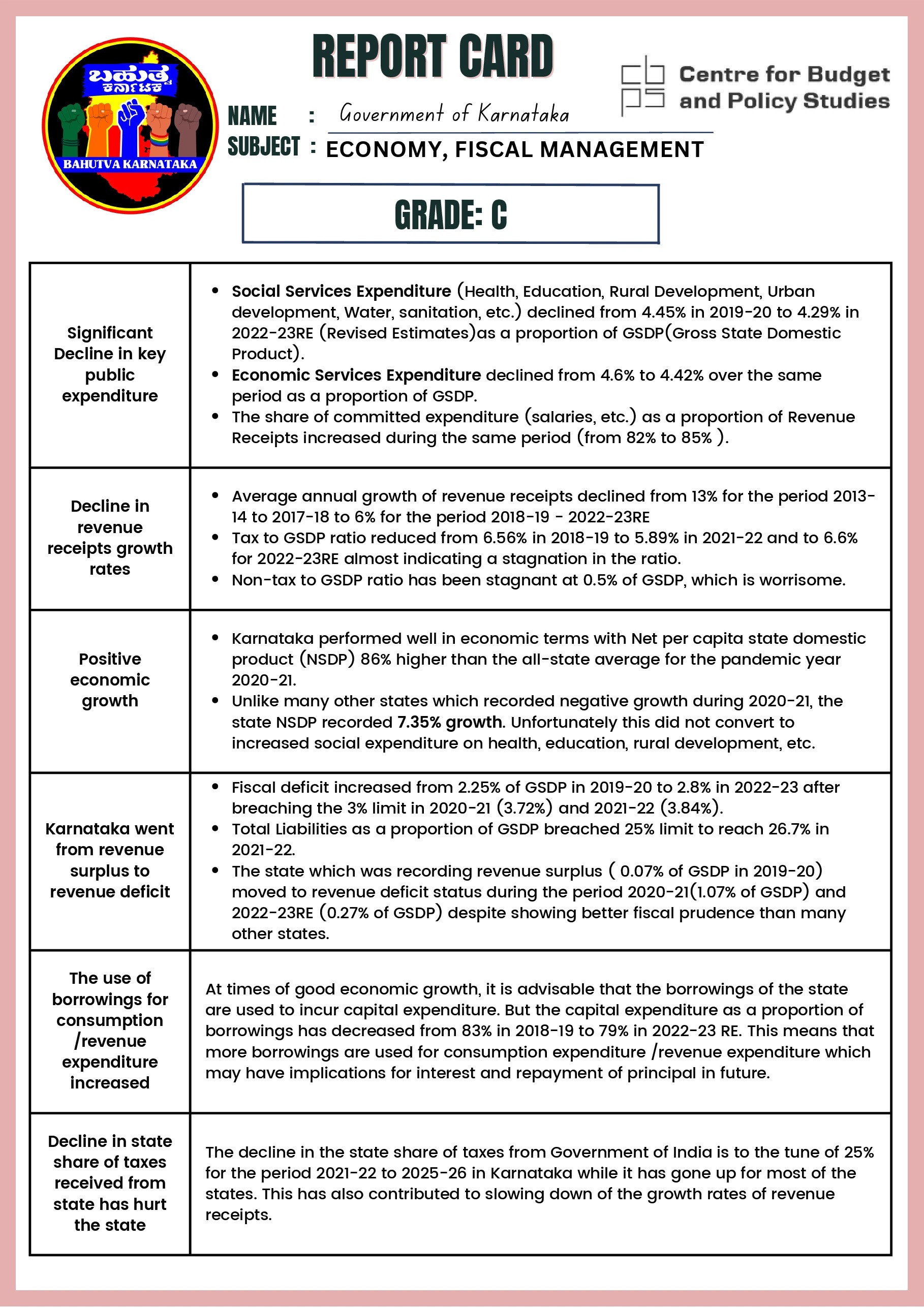 Slum Residents Rights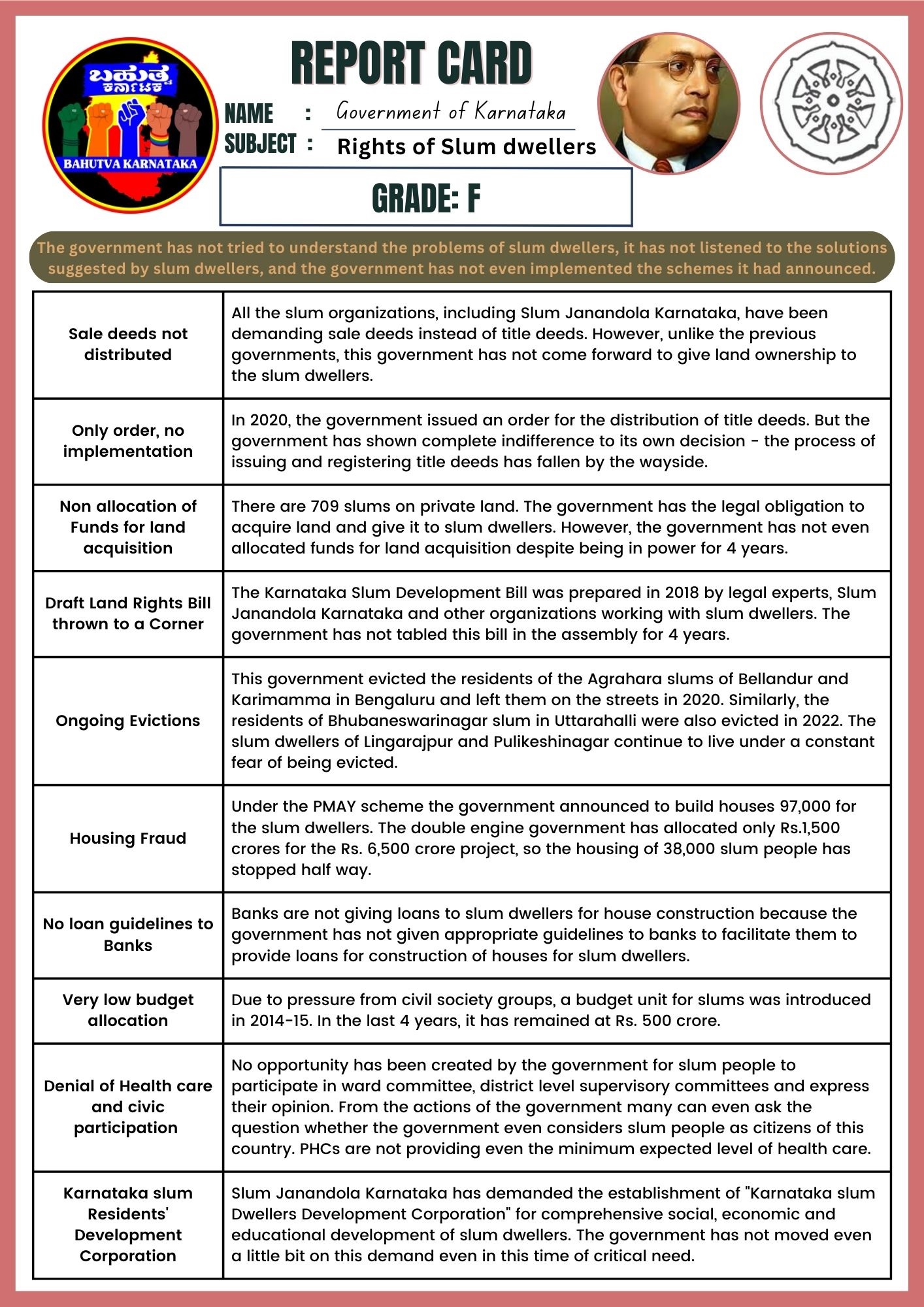 Rural Development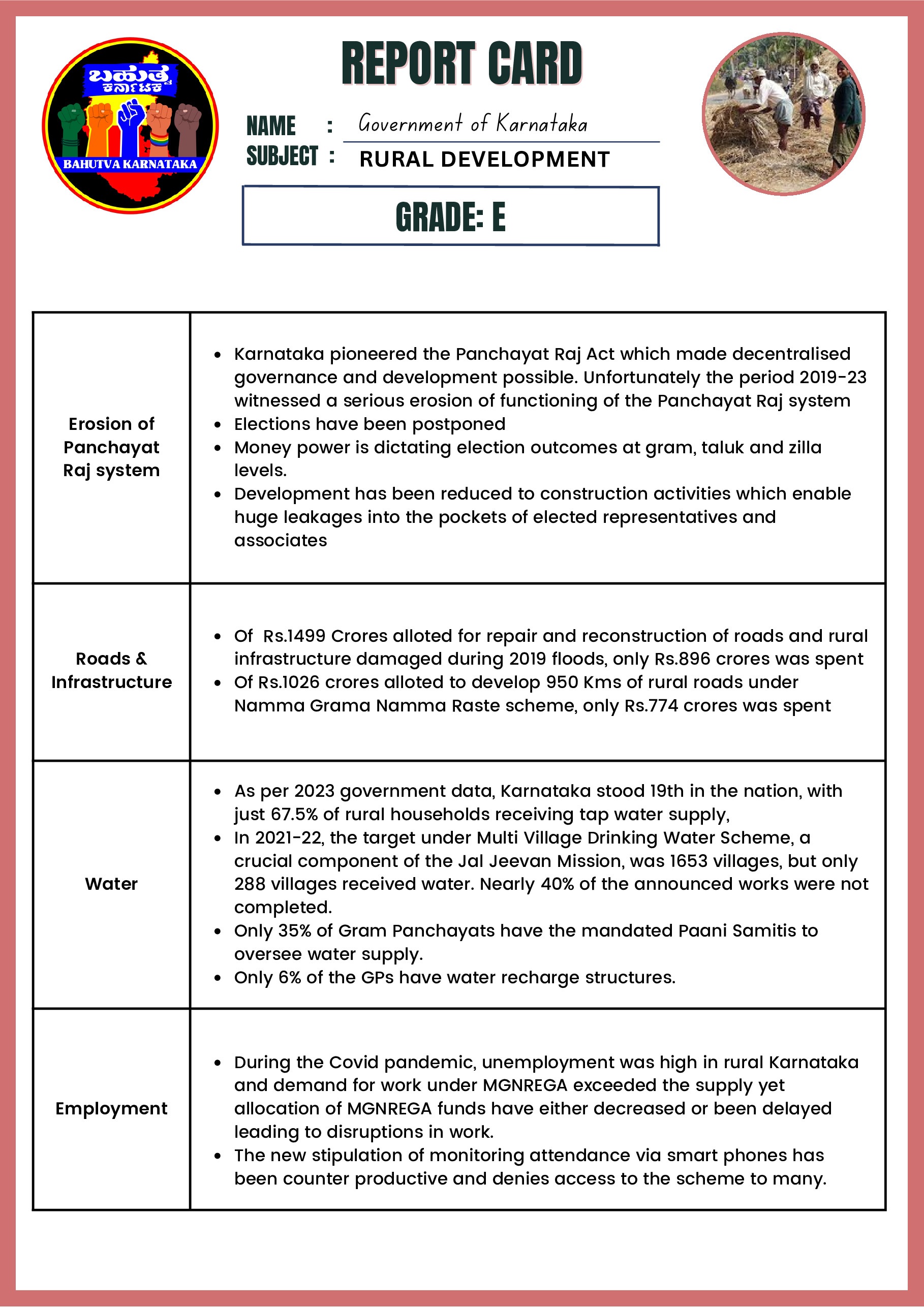 Education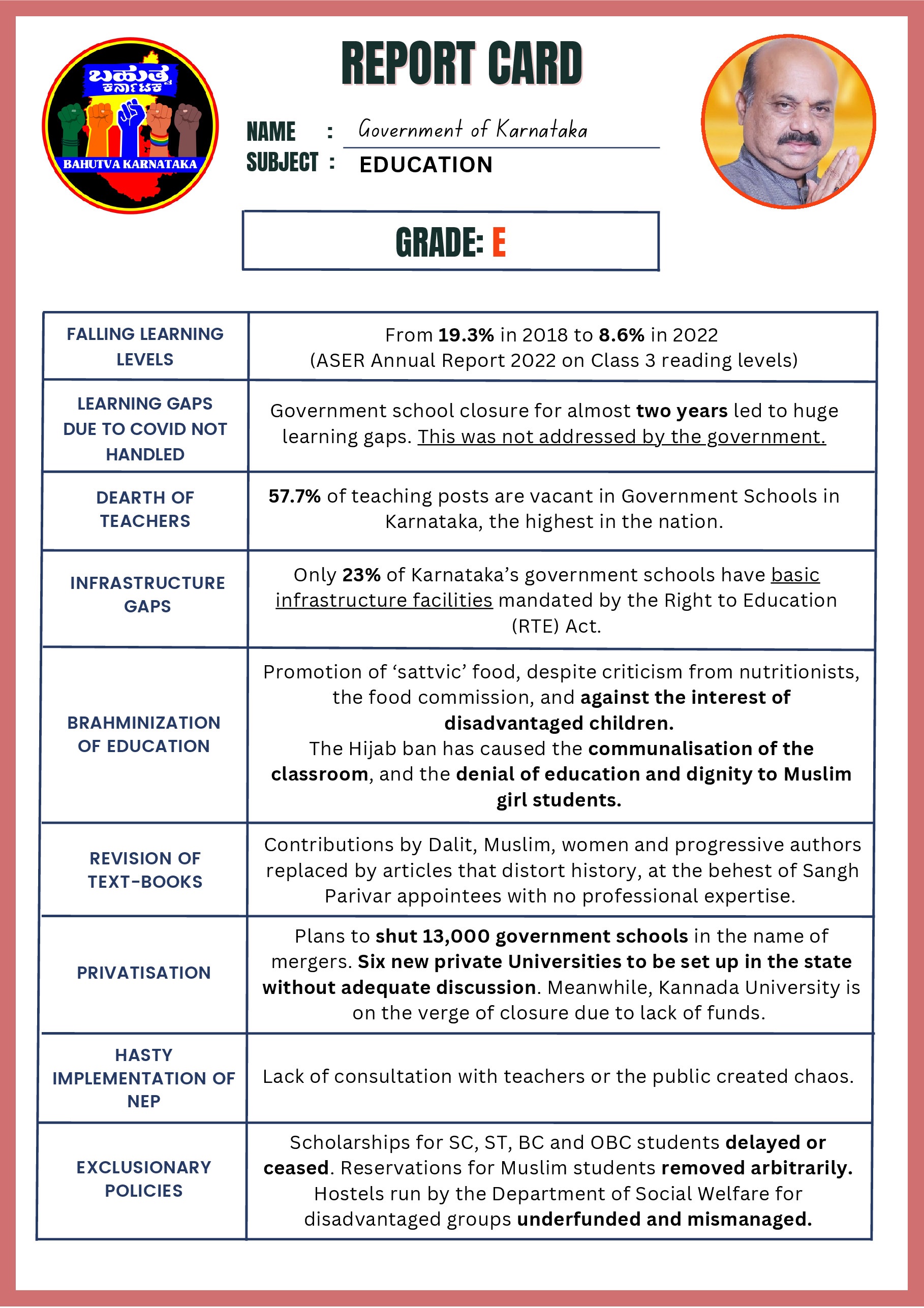 Healthcare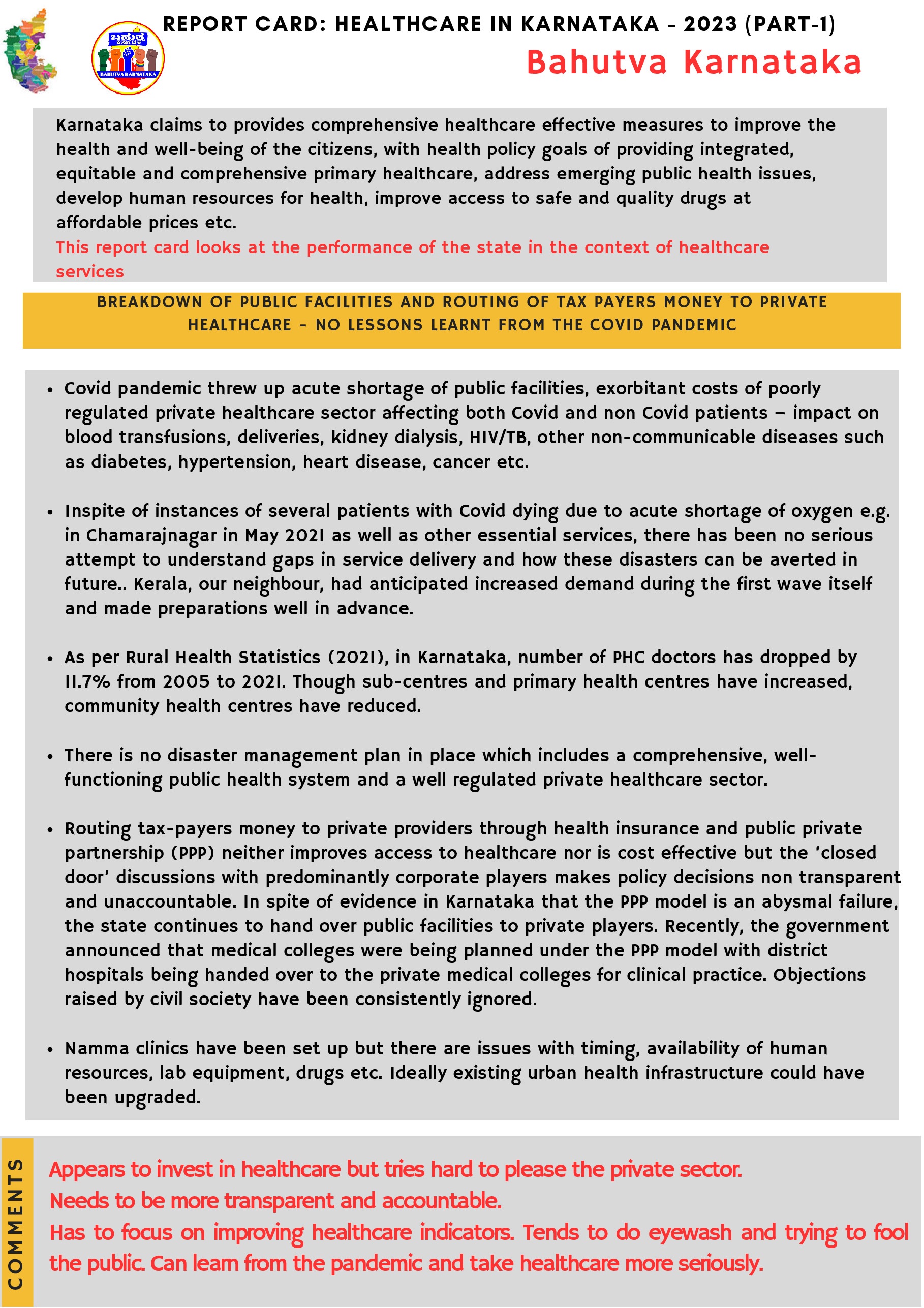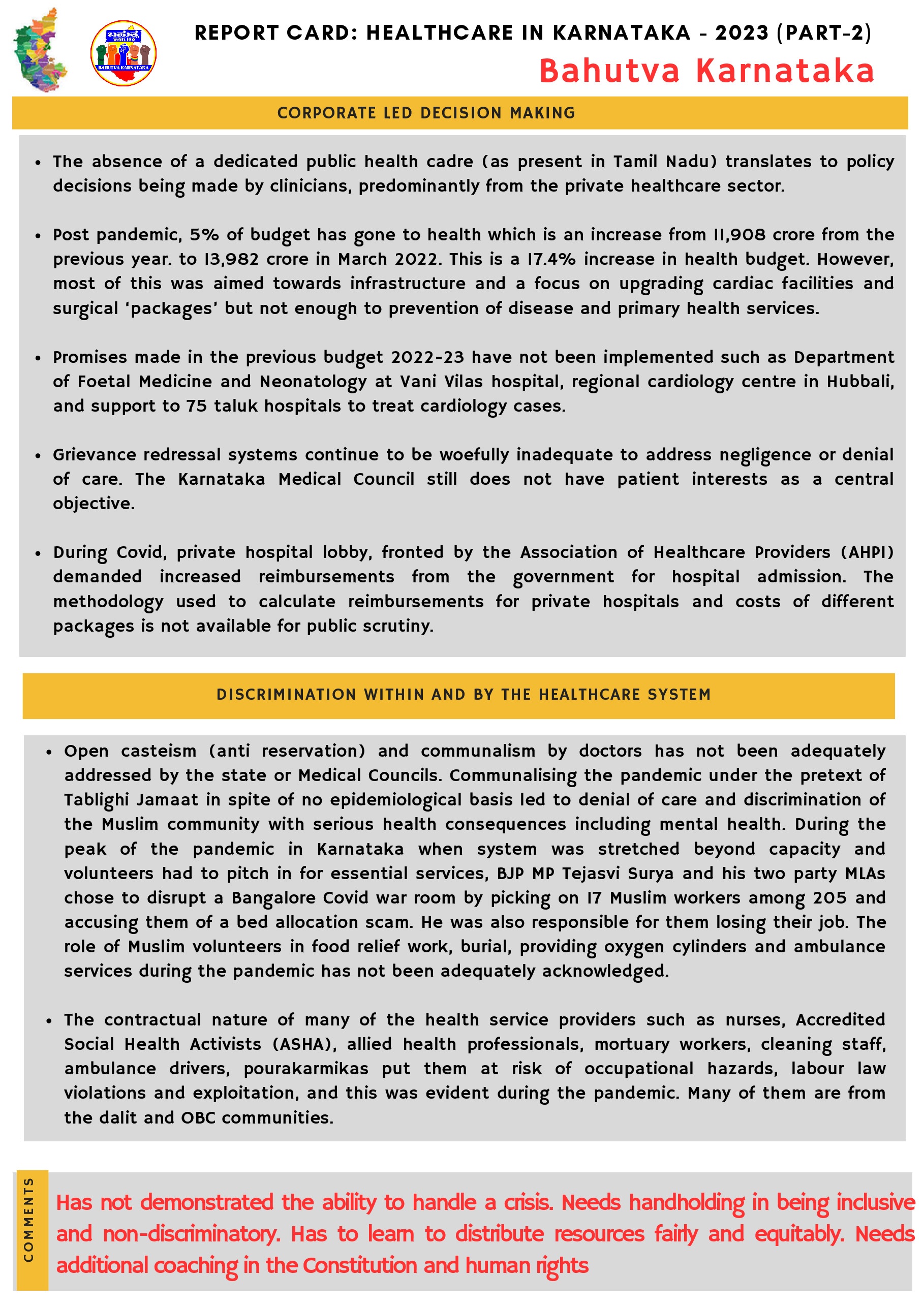 Key Laws Passed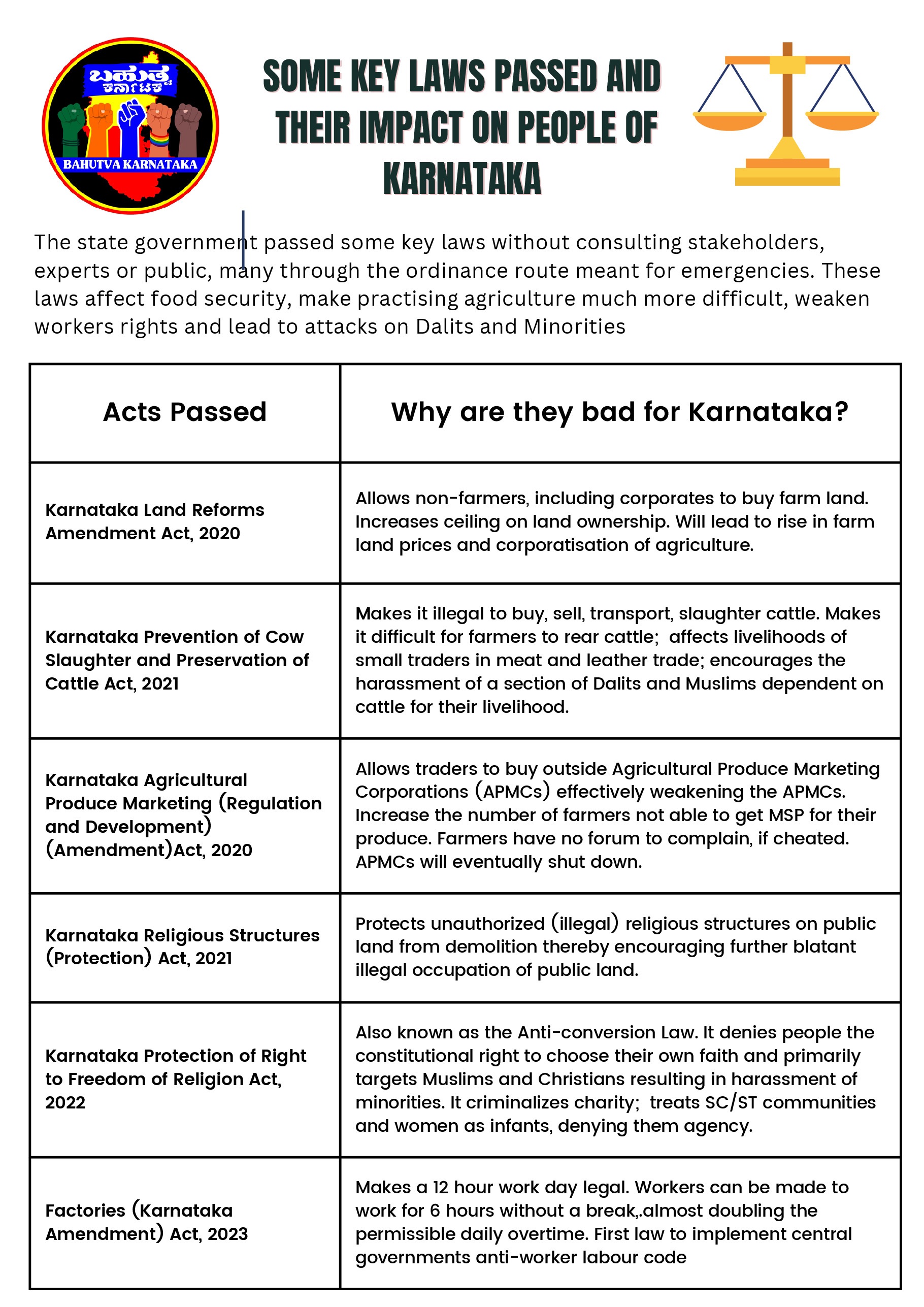 Nutrition: the grade is D with categories being poor Quality of Mid Day meals, Disruption  in Dry Ration supplied to Children and Women, Limited Supply of Eggs, No Post Pandemic Surveys on Malnutrition, Covid Mismangamenent, Disruption on Milk Supply to Children, Restriction on Meat, Push for Satvic Food. The tick mark is a 'welcome move on Poultry farming.'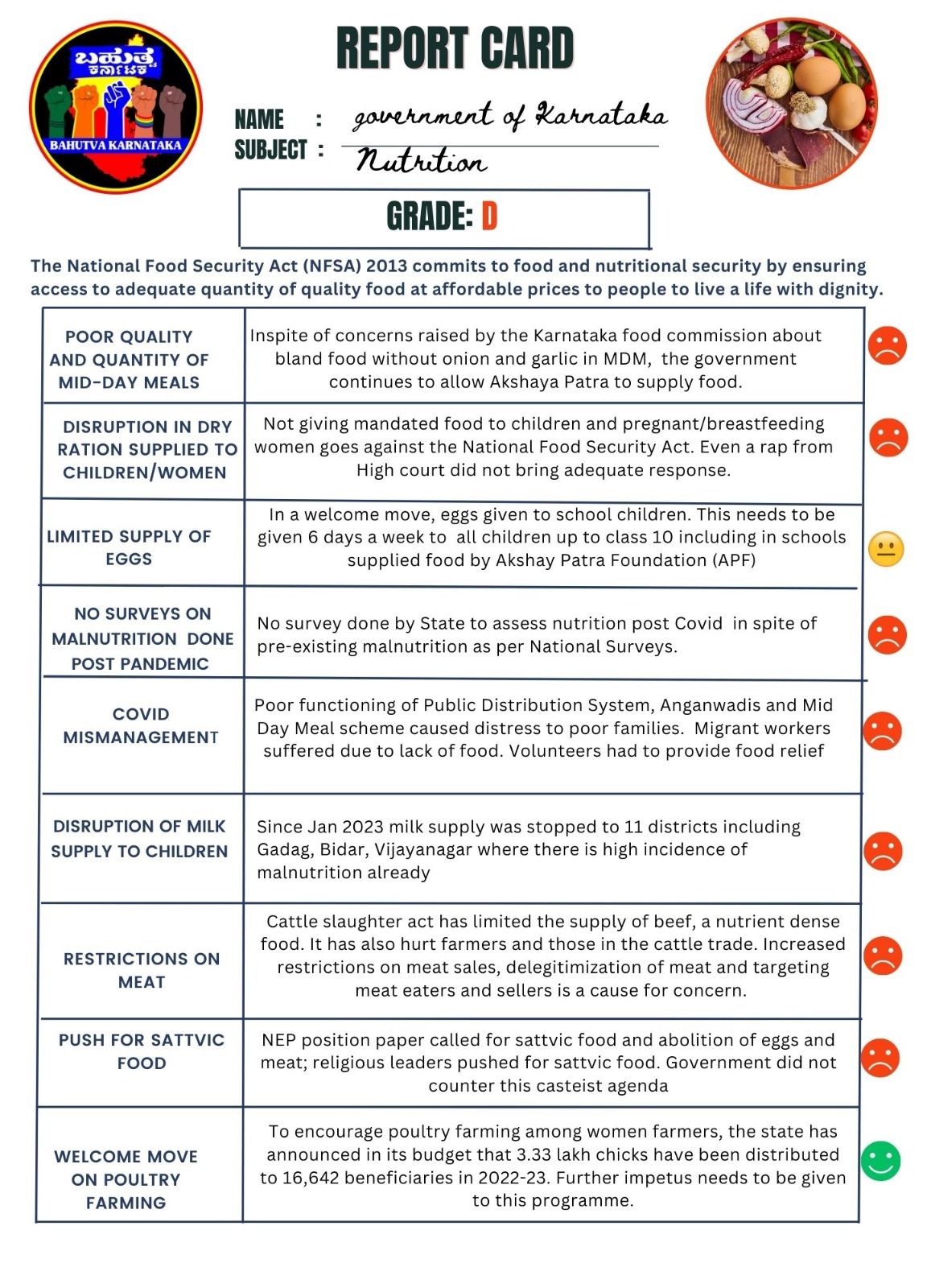 Environment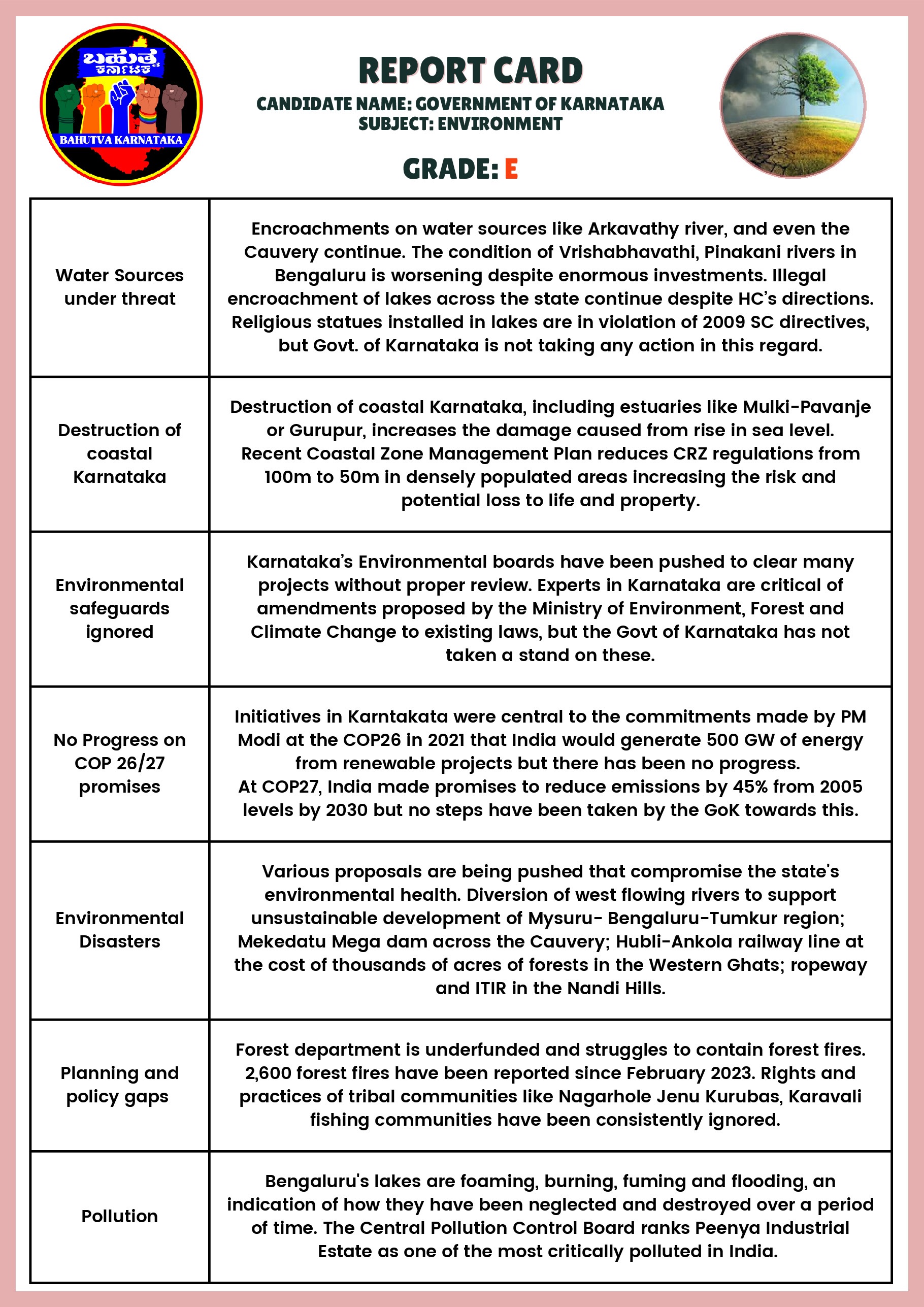 Agriculture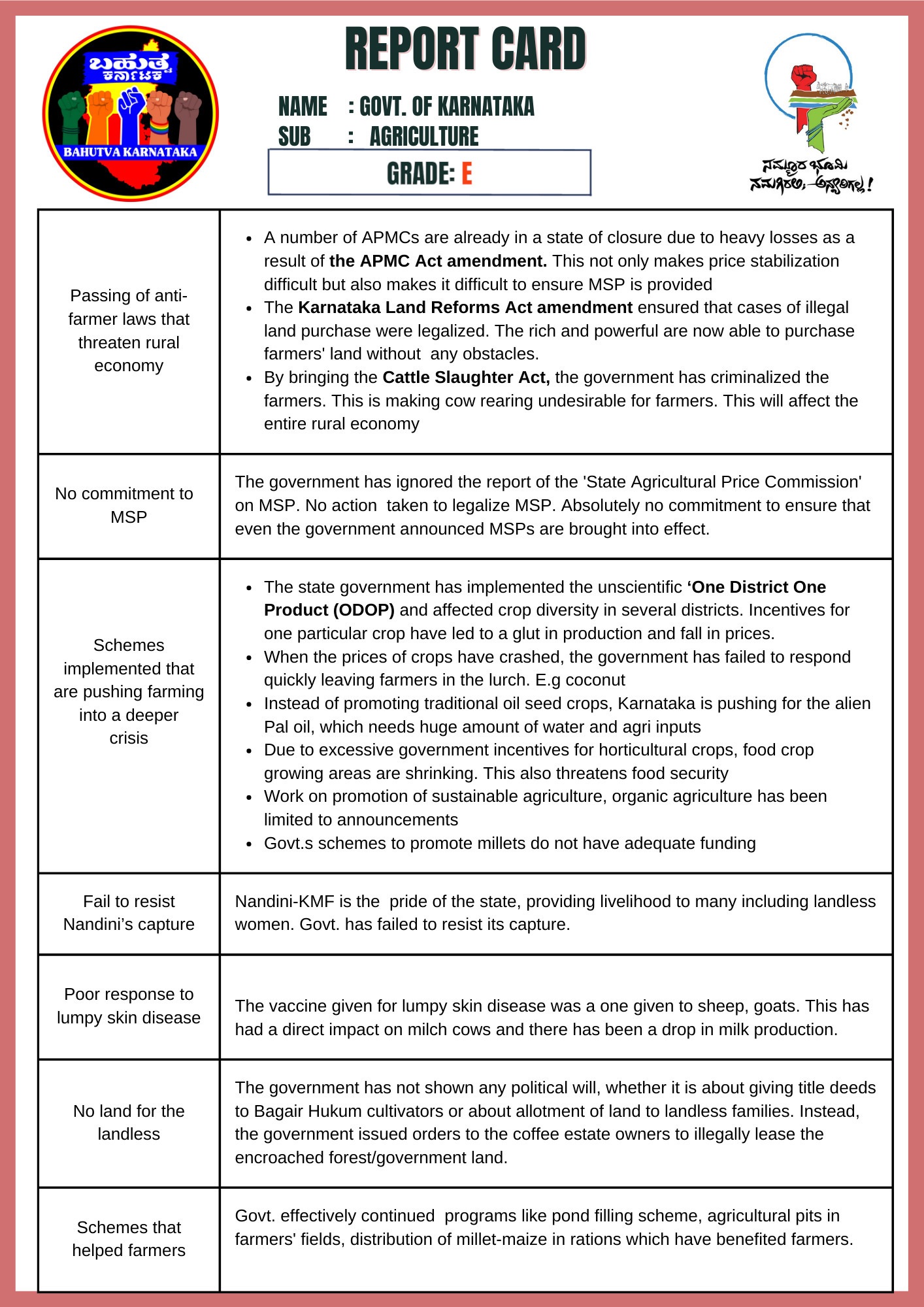 Labour