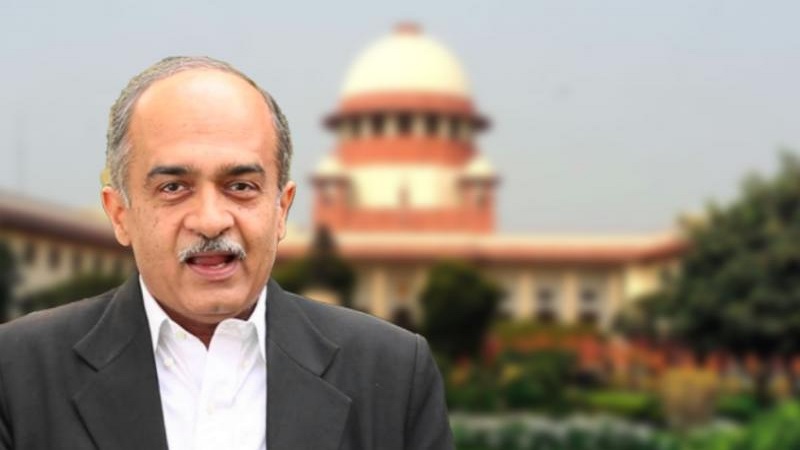 Image Courtesy:thewire.in
In yet another statement issued in solidarity with senior advocate and human rights defender Prashant Bhushan, a group called Citizens for Democracy has urged the Supreme Court to recall its judgment in the contempt of court case related to Bhushan's tweets.
The statement signed by S.R.Hiremath, N.D.Pancholi and other members nd office bearers of the group says, "It is a matter of grave concern that the Supreme Court has held the well known lawyer Prashant Bhushan guilty of contempt of court on account of his two tweets. The judgment of the Supreme Court is an assault on the freedom of speech."
The statement further says, "The tweets made by Prashant Bhushan were expression of anguish felt by thousands of victimized citizens who are at the receiving end of the brutal state power and who cry and hope for judicial protection."
It implores the SC to reconsider its decision saying, "The people look upon the Supreme Court as citadel of justice and bulwark of democracy. We hope and pray that the Supreme Court will continue to play its assigned role with fearlessness, fairness and objectivity. We urge upon the Hon'ble Court to ignore the tweets and recall its decision holding Prashant Bhushan guilty.
The entire statement may be read here:
Related:
Prashant Bhushan is an undeclared conscience keeper of the highest court: Odisha intellectuals
SC: Prashant Bhushan held guilty for contempt of court [full judgement]
A silenced Bar cannot lead to a strong court: Lawyers write to SC