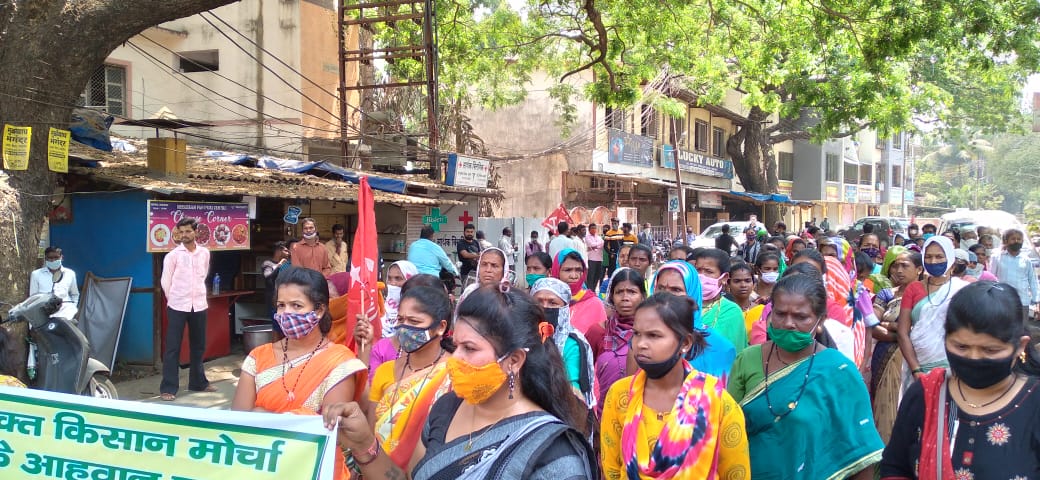 Southern states of India responded to the Samyukt Kisan Morcha's (SKM) Bharat Bandh call on March 26, 2021 with much enthusiasm and mock funeral processions of the three farm laws forcibly passed by the central government.
Earlier, Karnataka's farmer organisation had given call for state-wide protests to denounce the Farmers (Empowerment and Protection) Agreement on Price Assurance & Farm Services Act, the Farmer's Produce Trade and Commerce (Promotion and Facilitation) Act, and the Essential Commodities (Amendment) Act. Pulling through on this promise, farmers along with trade union workers demonstrating in solidarity, marched along the streets of Mysore and Gulbarga districts.
Farmers demanded the immediate withdrawal of the laws along with a legal guarantee to Minimum Support Price (MSP). Some of the protesters walked the streets bare-chested to warn of the long-term effects of the laws on their livelihood.
In Andhra Pradesh, political parties also expressed their solidarity with the Bandh. Photos of complete shutdown in certain areas circulated on social media. Workers at the Kakinada sea port also demonstrated with banners under the leadership of the Centre of Indian Trade Unions (CITU).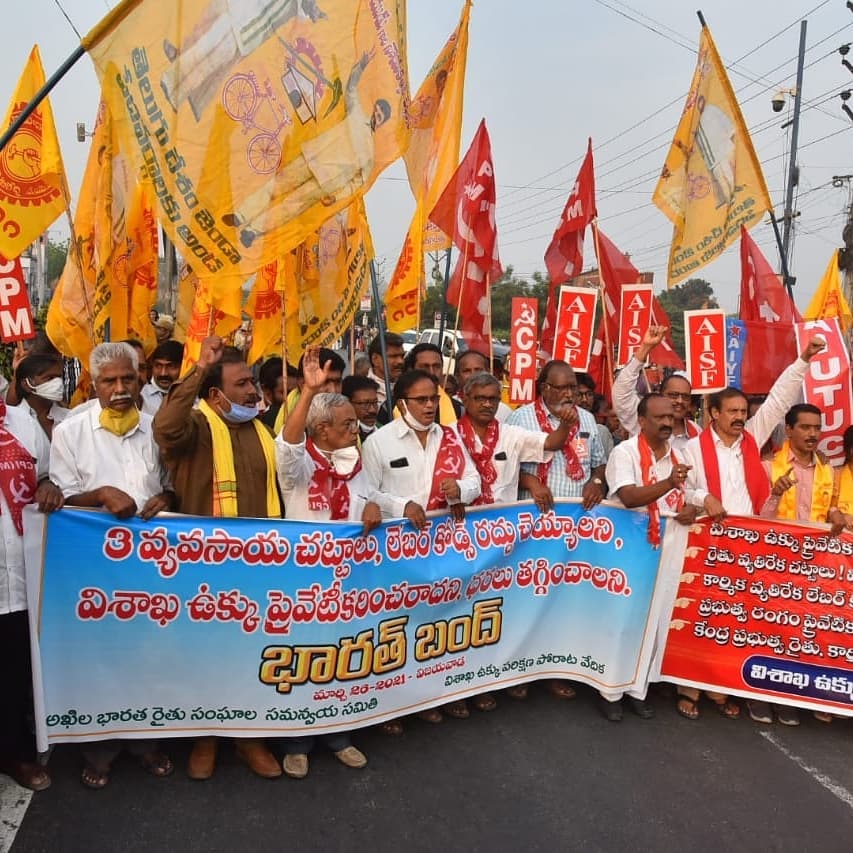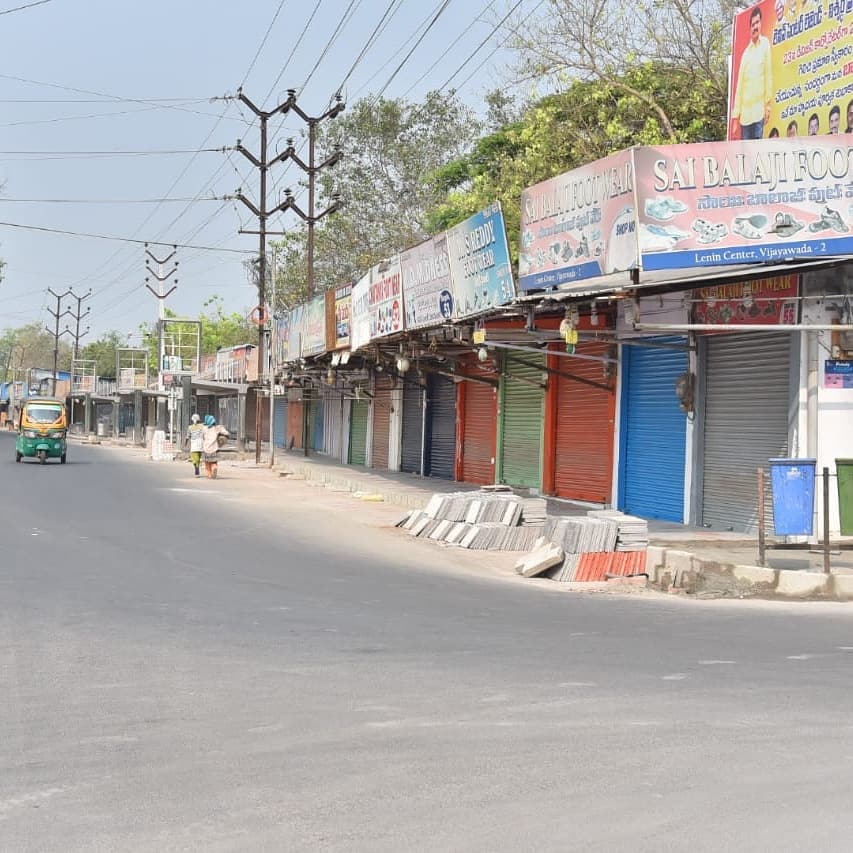 Meanwhile, student leaders and supporters of the farmers' struggle who had expressed their solidarity for Bharat Bandh earlier, observed dharnas and marches near Punjab University, Chandigarh.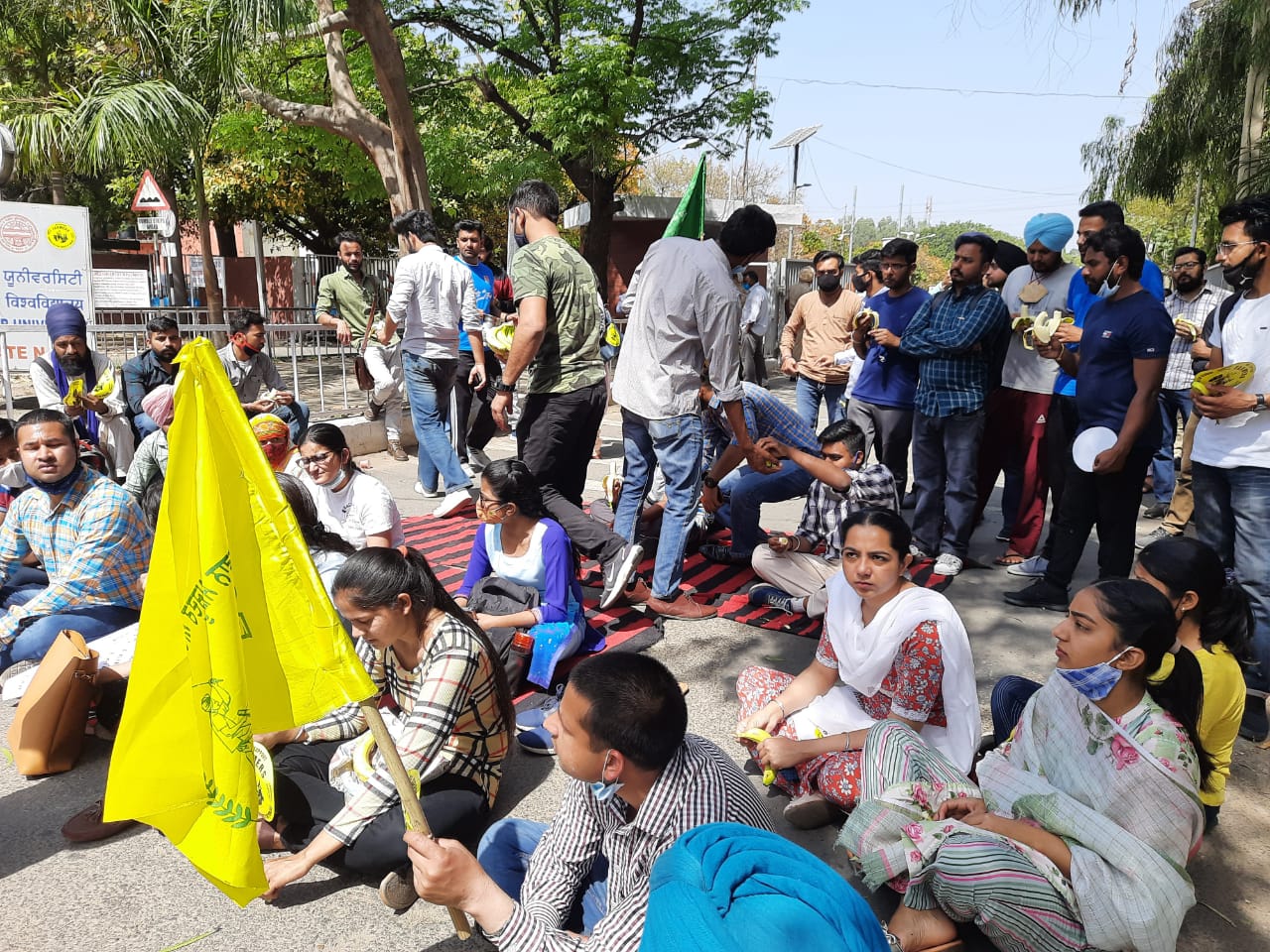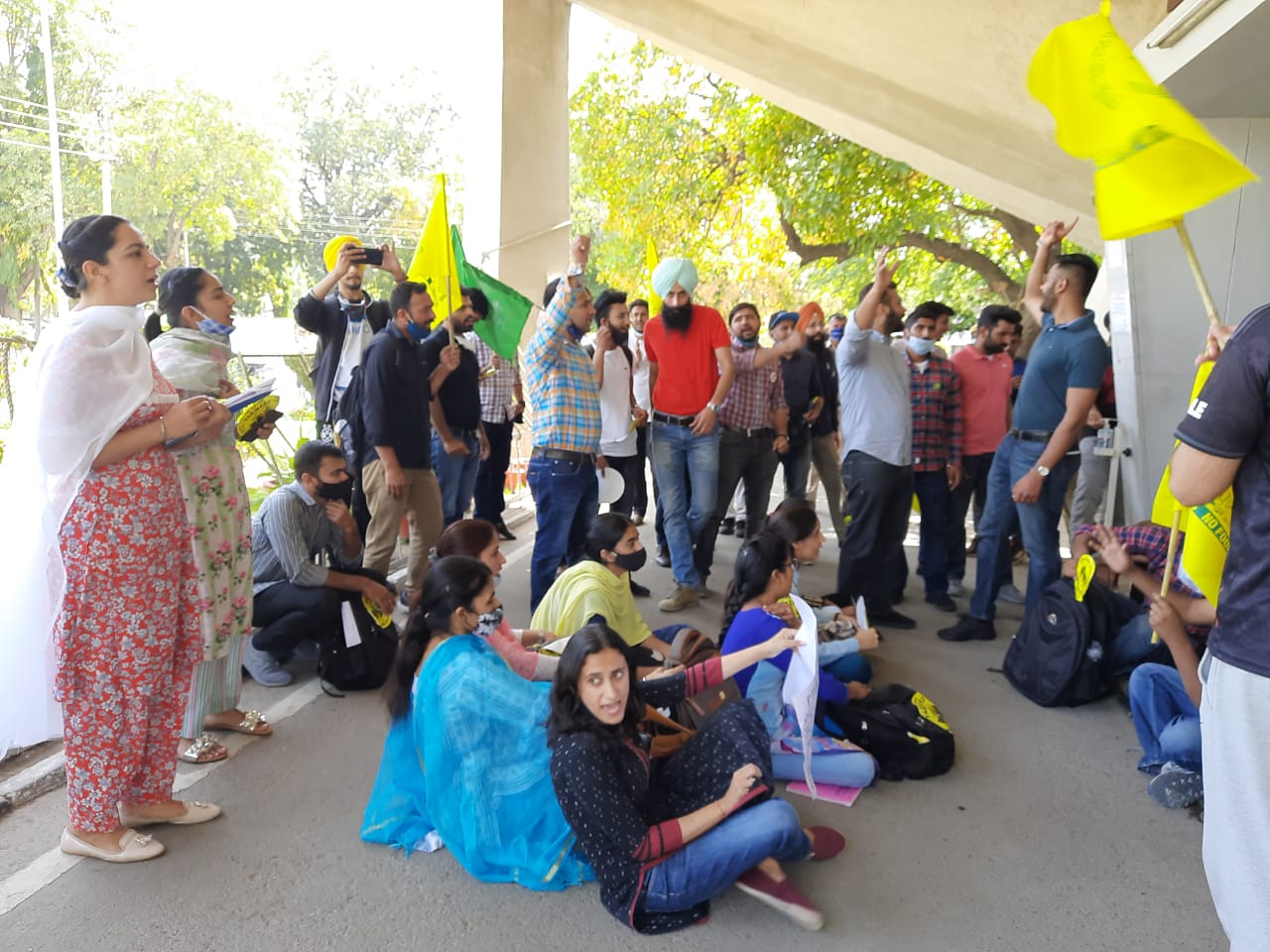 Other farmers in the state assembled near the Patiala vegetable market to decry the laws and raise awareness about the central government's attempts to privatise the farming sector.
Similar agitations were also seen in Azadpur, Kaljaji and Mayapuri regions of Delhi capital where women's, workers' and students' groups assembled to intensify the movement. Under the banner of "Delhi for farmers" leaders met at Azadpur for a public meeting. Trade organisations such as AIMSS, AIUTUC, CITU, and students and teachers organisations such as AIDSO, DYFI, IFTU, SFI attended the event. Pragatisheel Mahila Sangathan (PMS) General Secretary Poonam Kaushik coordinated the event conducted by AIUTUC member Bhaskaranand.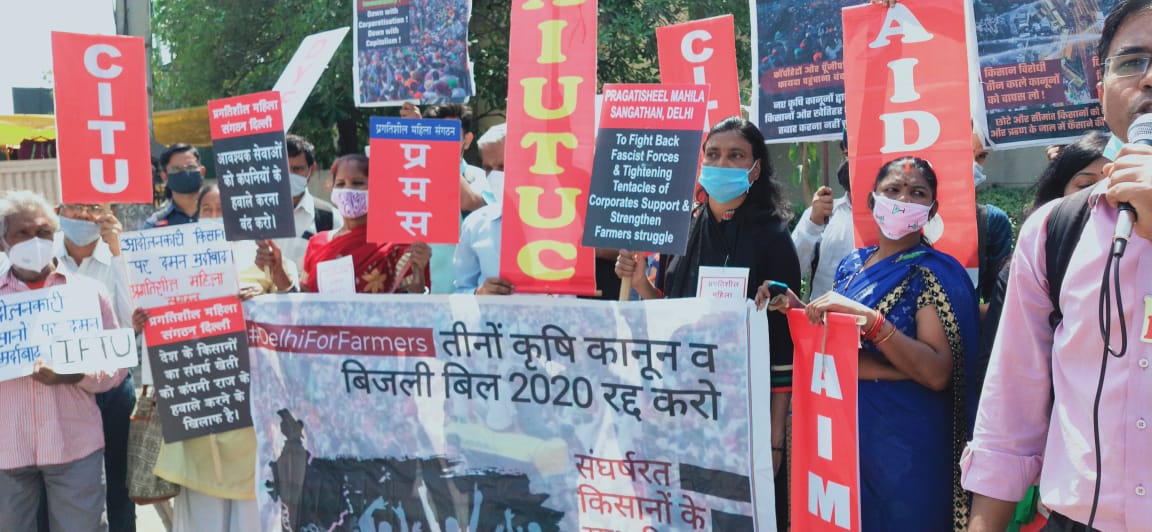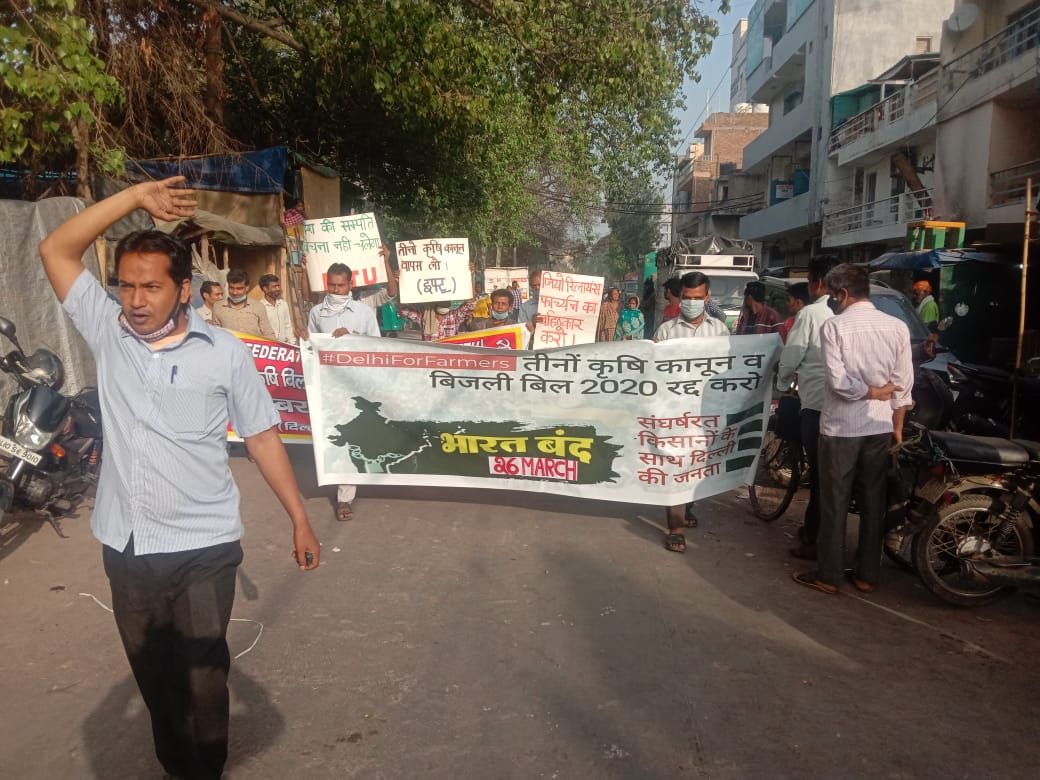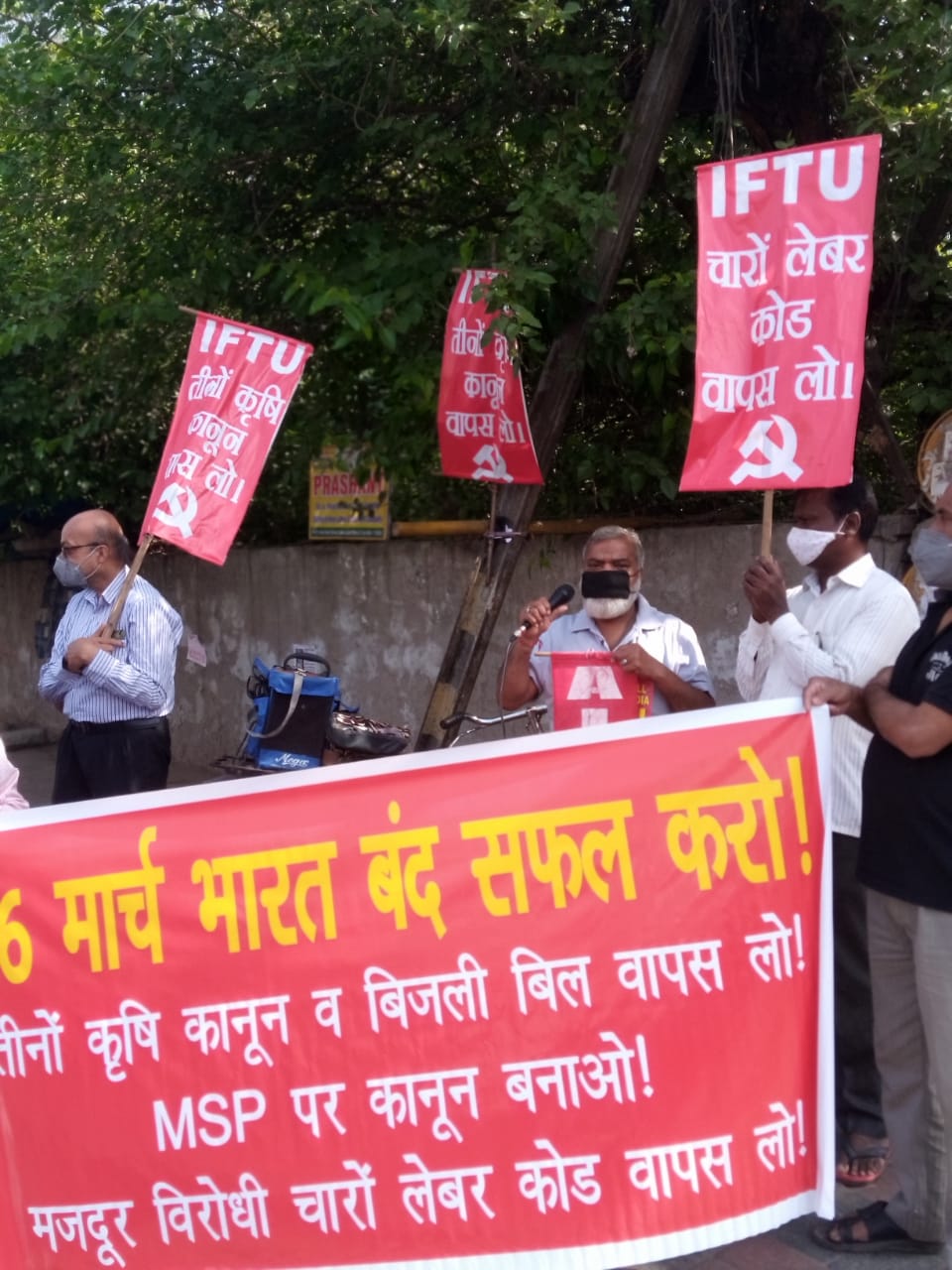 Adivasi farmers from the Janwadi Mahila Sanghatana marched in Dahanu-Talasari areas of Maharashtra and other regions, including a large number of women farmers.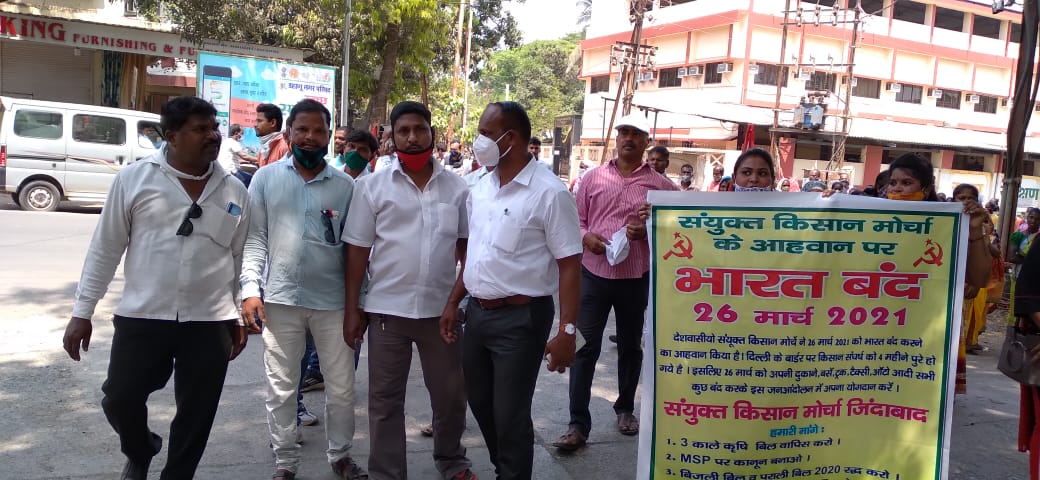 As for protest sites at city borders, concerned roads were already blocked. Thus, alternative routes created during the movement were blocked from 6 AM to 6 PM during the Bandh.
Police intervention to quash dissent
While detainments in areas with energised demonstrations like Bengaluru were expected, farmers were enraged to hear about the arrest of Bharatiya Kisan Union General Secretary Yudhvir Singh in Ahmedabad, Gujarat during a live press conference. Gujarat farmers earlier told SabrangIndia that demonstrations will be subdued in the state owing to rising Covid-19 cases. However, various farmers' organisations repeatedly expressed their solidarity with protesting farmers.
"All rules and laws were followed during the press conference. Still my comrades and I were forcibly taken away by the police. This is the Gujarat model. I appeal to all fellow peasants to support Gujarat farmers today," said Singh.
In January, the Supreme Court had upheld farmers' right to protest and express dissent. Yet both farmers vocally demonstrating in Bengaluru and leaders addressing an organised press conference were taken into police custody.
Despite this, even SKM leader Rakesh Tikait faced an FIR in Shivamogga district in Karnataka. The SKM condemned all such arrests and decried the BJP-led government for suppressing the voice of peasants.
Related:
Farmer found dead near Tikri border a day before Bharat Bandh
Trade Unions, women's groups, students gear up to join Bharat Bandh March 26
Karnataka: FIRs filed against Tikait for "gherao Bengaluru" speech
Farmers lost Rs. 18 crore on Moong sales: MSP Loot Calculator
Martyrdom Day brings together Jawaans and Kisans