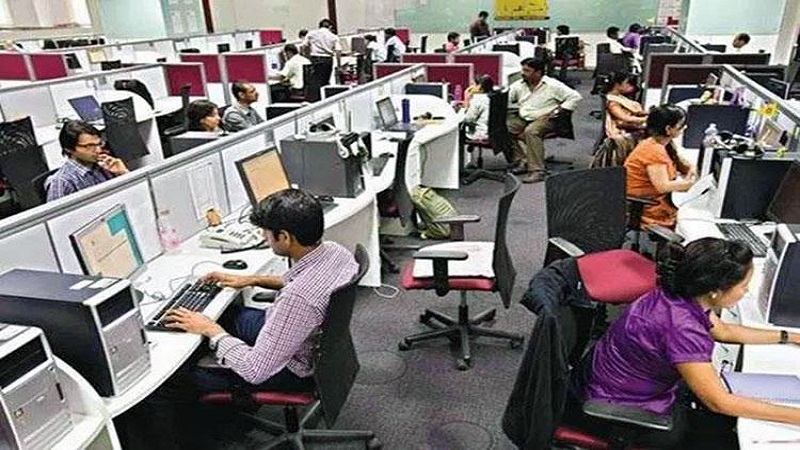 The Centre of Indian Trade Unions (CITU) has, in the last week, expressed its concerns about mass retrenchments or lay-offs that have taken place in the IT sector in India. With big names like Cognizant, Infosys and Capgemini, carrying out layoffs of thousands of its employees, it has become a matter of worry.
An analytics website has explained the implications of these layoffs in IT companies as being indicative of an impending recession. In its article, Analytics India Mag explained, "As the technology segment of the Indian economy has a bigger dependence on global clients, IT-based outsourcing is the place most of the income lump originates from. On the off chance that the downturn hits the world, the Indian IT market may see more damage." The article further said that the recent layoffs highlight fears of recession and the fact that the situation is worsening for large IT players operating in India.
Cognizant was criticized for laying off 7,000 employees despite of having reported profits in the recent quarter and the company justified the lay offs by giving reasons such as company's focus moving away from content as well as cost optimization. The company is, however, set to hire fresh graduates or new hires for entry level jobs while laying off mid and senior level employees.
Layoffs at Infosys affected around 4,000 to 10,000 employees and it was justified by reasons like cost optimization and rising need for technology skills. Even Infosys has shifted its focus on hiring freshers.
Capgemini terminated 500 of its employees citing slow growth of projects and failure to ramp up some accounts.
CITU expressed its anguish on the Central and state governments' indifference towards such retrenchment, which according to CITU are laying off employees under the garb of restructuring, growth plans and role rationalization and the intention of these companies is to maximise profits at the cost of employees. CITU declared its solidarity towards the terminated employees and urged the Central and well as respective State governments to take strict measures against such "illegal" retrenchments and also called upon its members and state committees to oppose the retrenchments and to stand in support of the employees.
Related:
Big story: What the layoffs by Cognizant & Infosys mean for India's economy